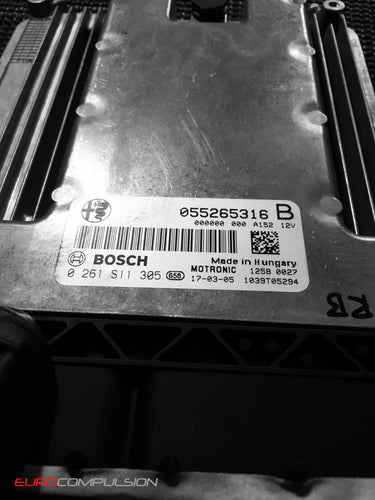 Lately, the EC mail server has been tagged with numerous emails about news from other sources, claiming that the Bosch MED17 ECU with a manufacturing date of 2017 (appears as 17-XX-XX on the ECU) contains a high level of tuning protection and RSA encryption that is preventing others from connecting and remapping the ECU.
Below, the MED17.3.5 ECU from the Giulia QV. (Note the manufacturing date).
The MED17 ECU has models found in many vehicles that we work on, like the Alfa Romeo 4C, Giulia QV, and more.
Simply put, this information is not entirely true (at least for us). Eurocompulsion is currently tuning on manufacturing year '17 Bosch MED17 ECUs with zero issue, both for the Alfa Romeo 4C and Giulia QV models. 
Not entirely sure why others would claim this info to be true, but it is not.
(Reading the MED17.3.5 ECU)
Writing a tune file to the MED17.3.5 ECU.