Testing info for the V1 AIR INTAKE on the ALFA ROMEO GIULIA QV (also applies to Stelvio).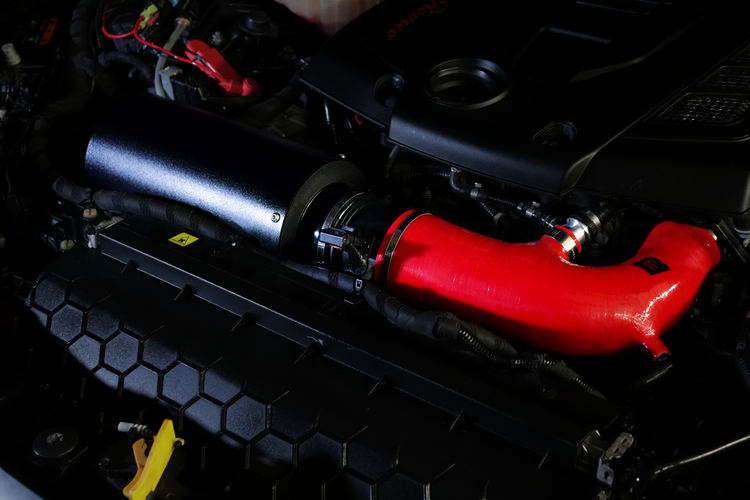 The new V4 Air Intake system was designed with one purpose: to maximize reduction in temperatures by sealing this intake off from the engine bay, and to maximize ram air pressure to the turbo for optimal performance. With an all new canister design, conical high flow filter, and custom ram air scoop, this goal was achieved.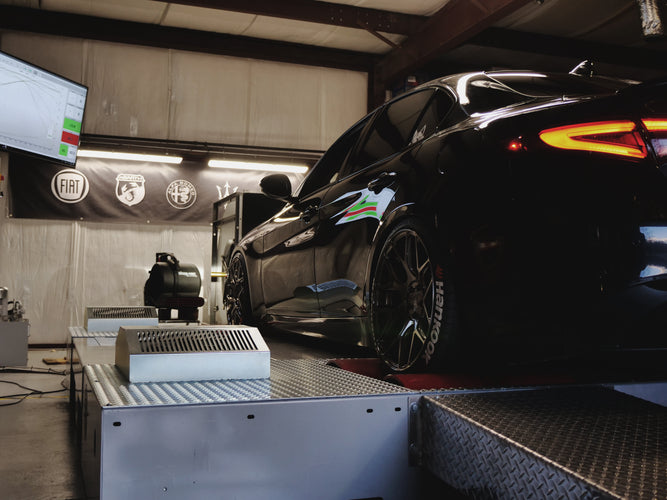 Dyno and dragstrip testing for our EURO+DRIVE tuning phases (1, 2, & 3) along with results from our Hybrid/Upgraded Turbo tuning.