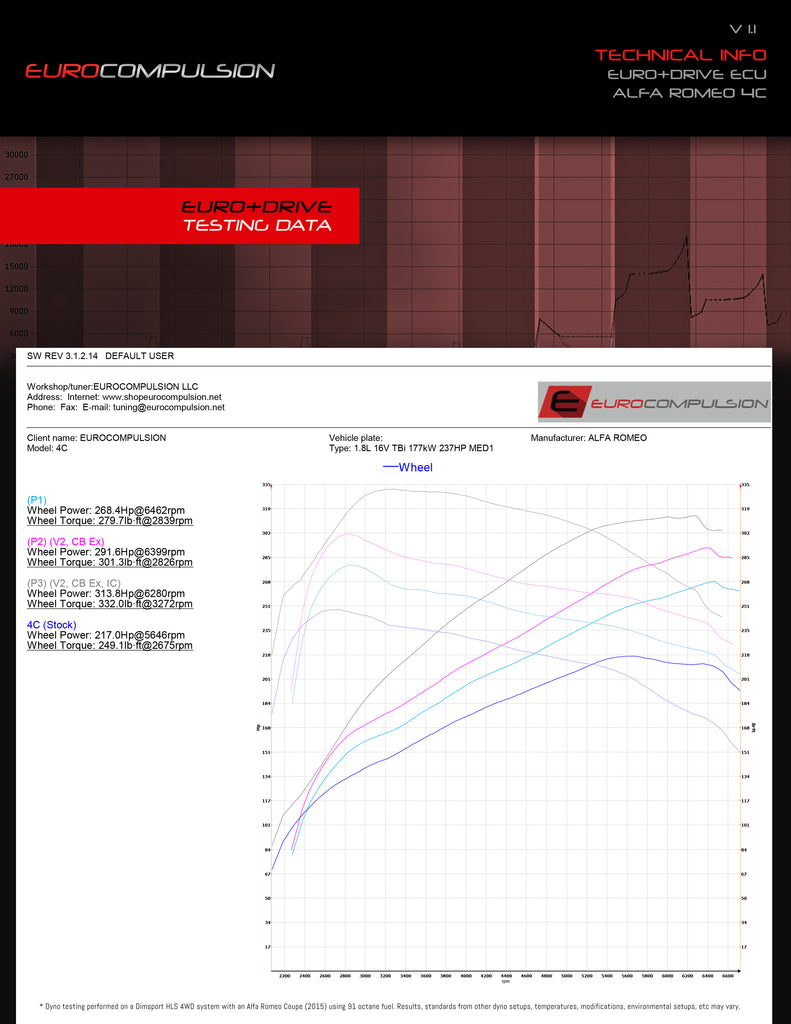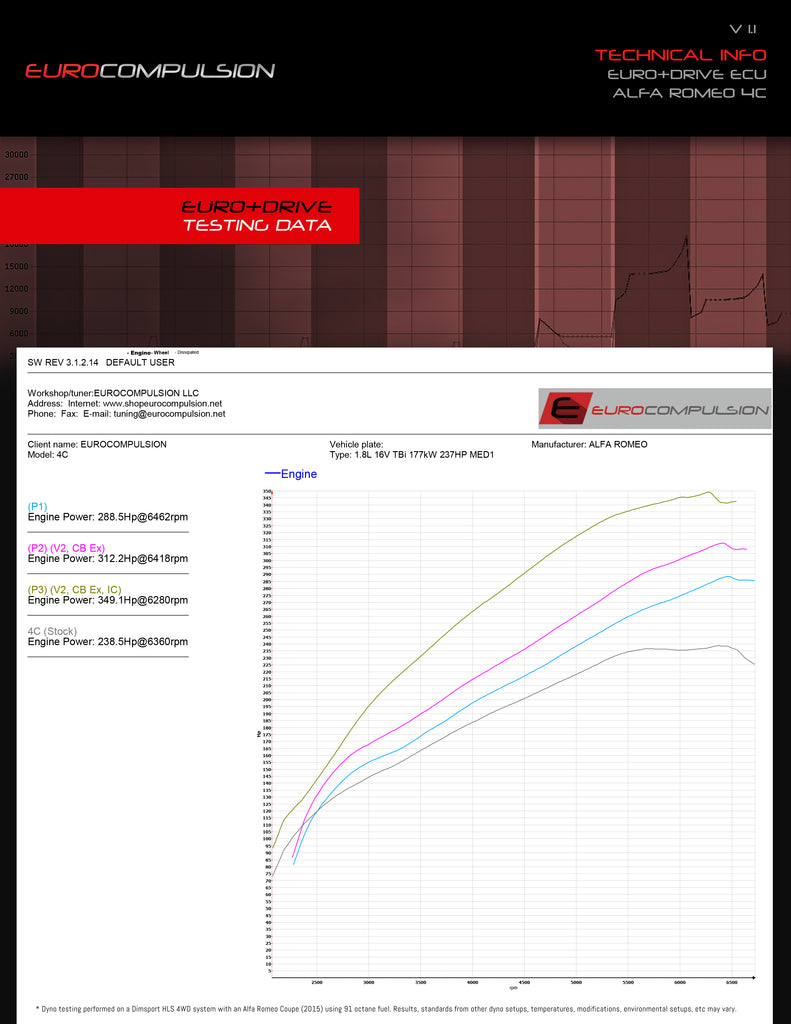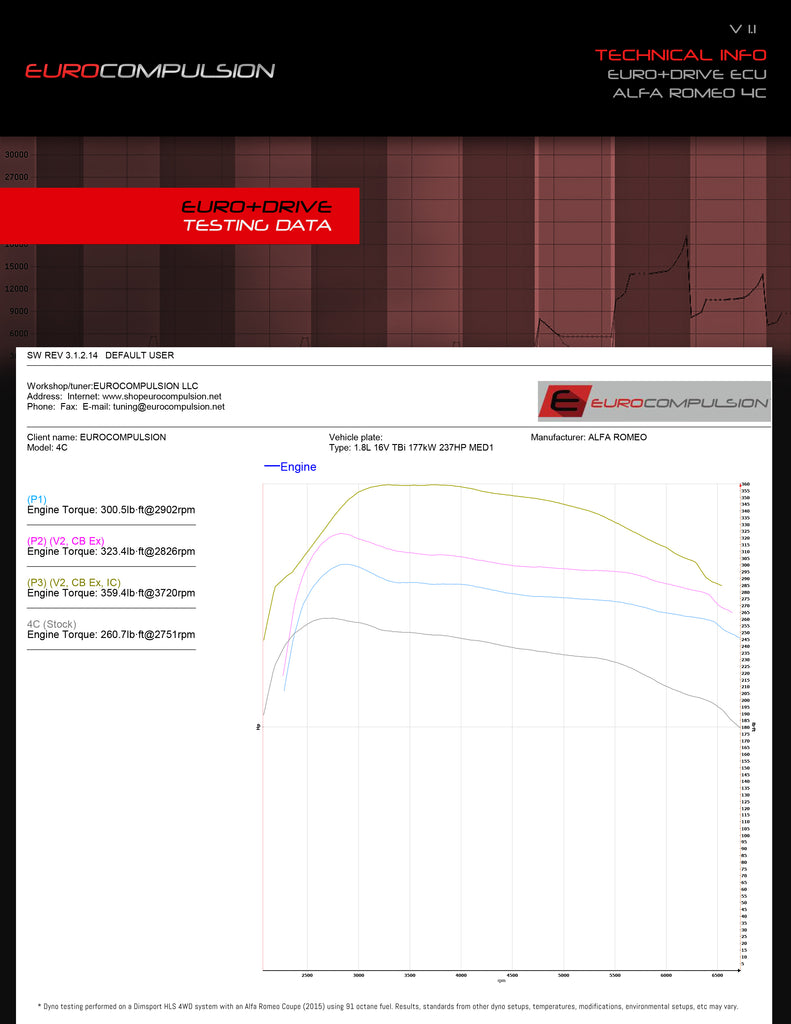 EURO+DRIVE® ALFA ROMEO 4C ECU CLONE SYSTEM TRANSFER
 This Transfer is for current Euro+Drive Clone owners who would like to transfer their current Phase 1 or Phase 2 ECMs to a new owner. Simply ship us back the ECU and we will re-flash the ECU for the new owner. The turnaround is approximately 24hrs. We will then ship the unit back to the new owner. Customer responsible for shipping costs to person being transferred to.
Please include in the order notes:
New Owners Address
Vehicle Information (Year/Model)
Please ship all ECUs upon upgrade purchase to:
EUROCOMPULSION-OK
10763 Sahoma Lake Road
Sapulpa, OK 74066
EURO+DRIVE® CLONE STATUS:
290BHP+

 

PHASE 1 RELEASED/

AVAILABLE 

312BHP+

 PHASE 2 RELEASED/

AVAILABLE

349BHP+

 

PHASE 3

 

RELEASED/

AVAILABLE
2015-Present Alfa Romeo 4C (Coupe & Spider) - RELEASED
INSTALLATION INFO: HERE
TECHNICAL INFO: HERE
REQUIREMENTS: HERE
DYNO DATABASE: HERE
 If you encounter a CEL upon initial start, disconnect the ground cable for approx 15-20min. Reconnect ground cable and place key into the ignition and turn key without starting vehicle, allow 10-15sec then repeat 1-2 times. This will allow the throttle-body to cycle and re-calibrate itself. If you encounter any other issues please do not hesitate to contact us.