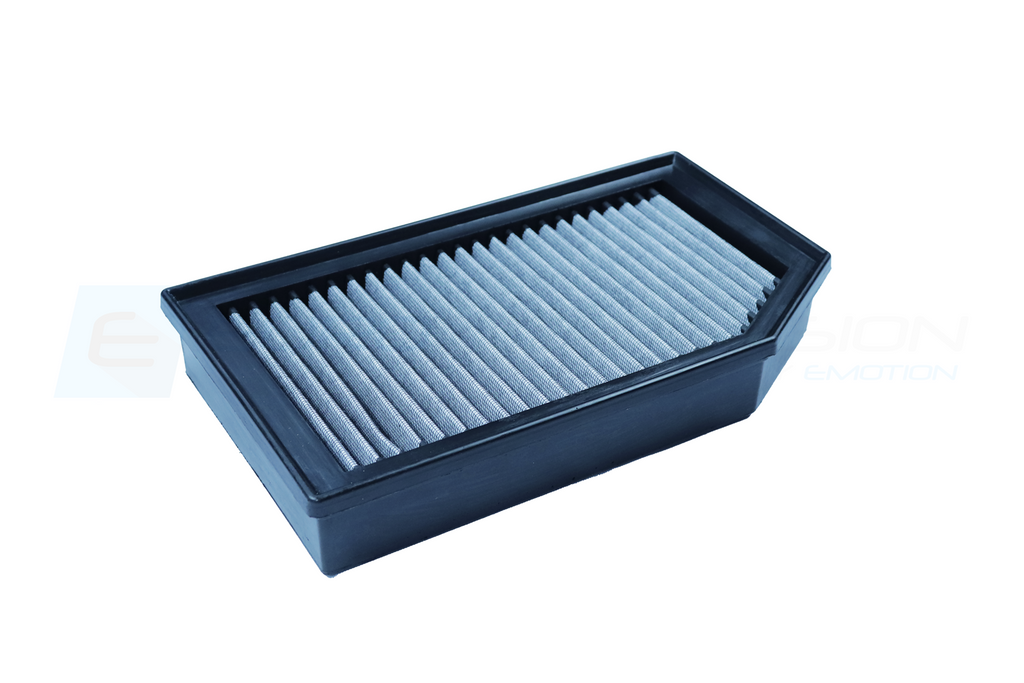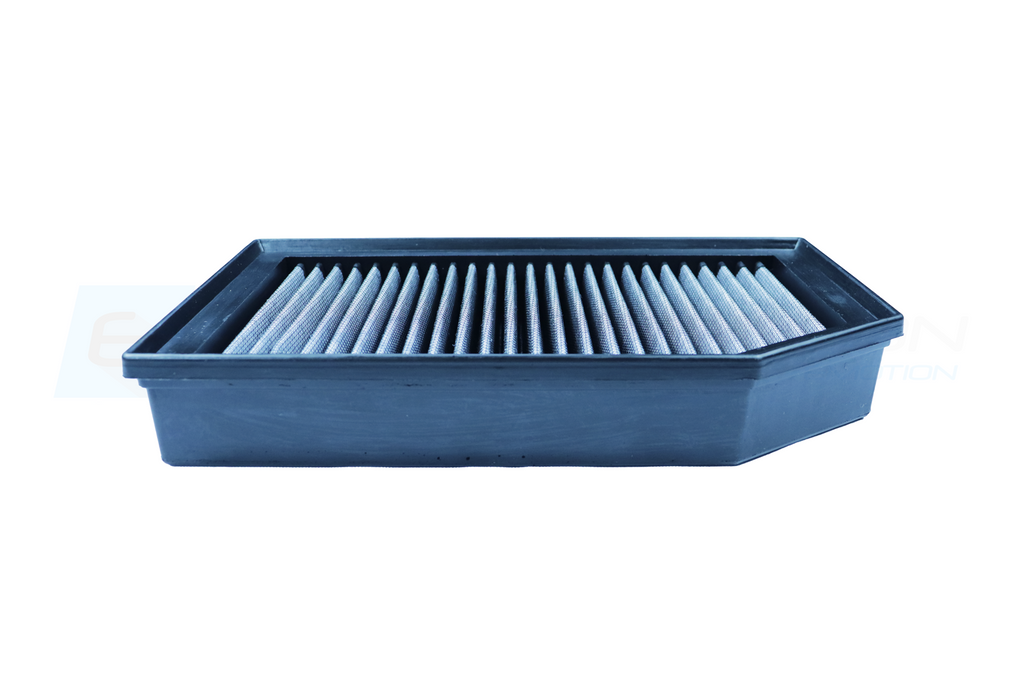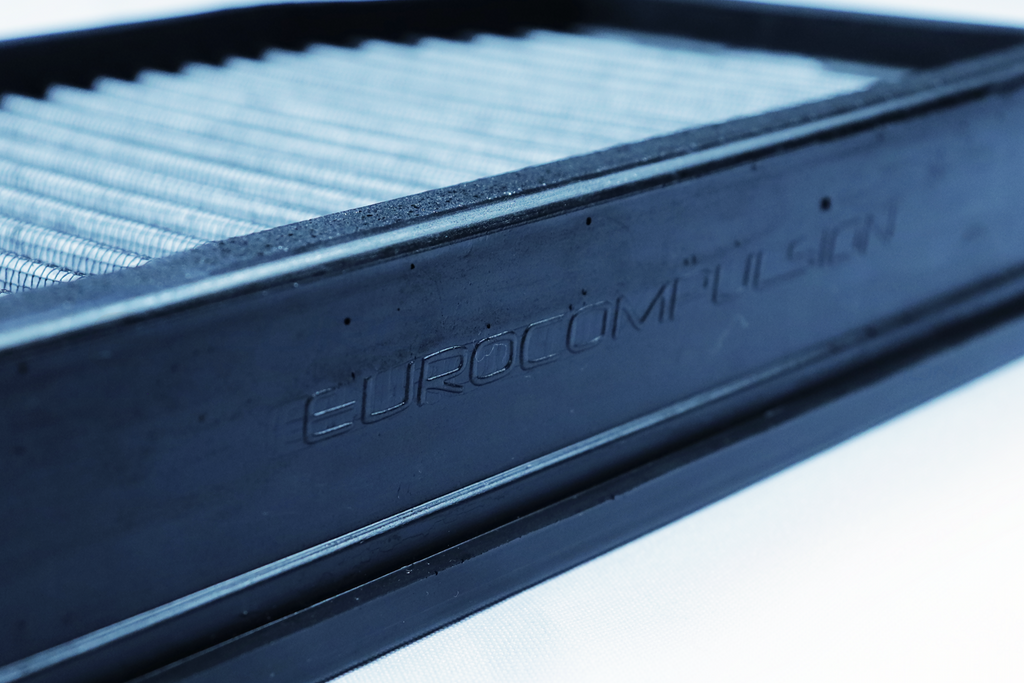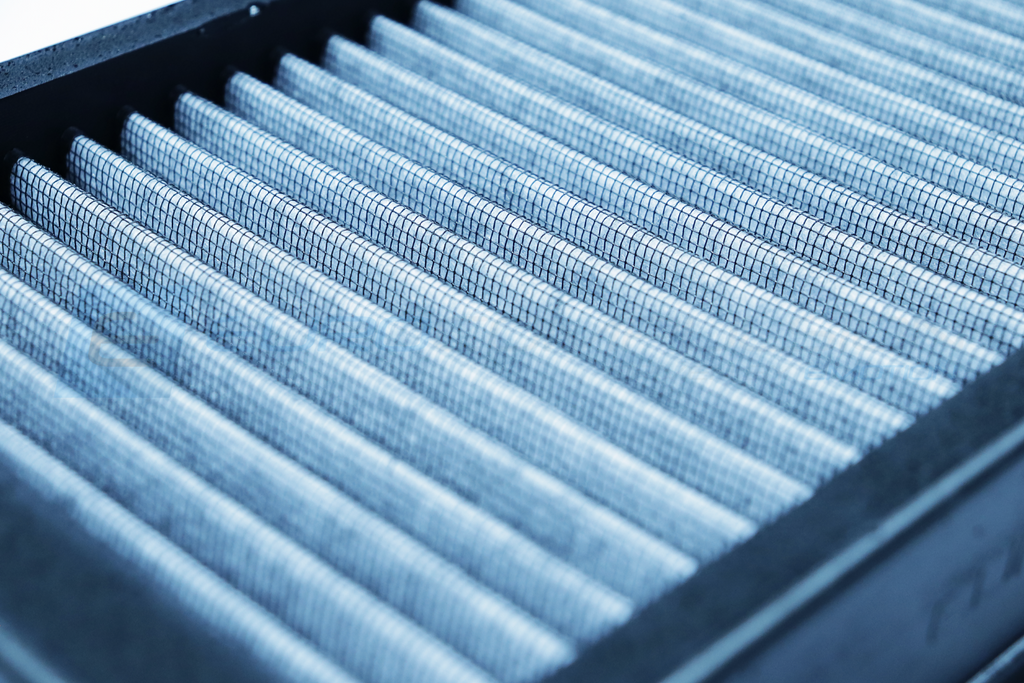 PERFORMANCE HI-FLOW AIR FILTER (JEEP WRANGLER JL 2.0L)
Introducing the EUROCOMPULSION performance air filter for the JEEP WRANGLER JL 2.0L. The EC air filter utilizes an advanced filter media that improves flow by an average of 10-12% over similar style drop in filters, and up to 22% more flow over the OEM/factory filter! This filter media filters debris down to 5 microns. This filter does not utilize a sloppy woven, cotton gauze material that over time can break down like similar filters. 
EUROCOMPULSION filters are created in-house, and feature a non-woven dry cotton pleat, designed as a sheet to offer sustainable filter longevity for superior filtration, and increased flow/performance. Can be run dry or oiled using our aqueous solution oil (contained in our cleaning kit below).
FEATURES:
Improved Air-Flow
Drop In filter, direct OEM replacement
High filtering Efficiency
Utilizes Advanced Filter Media
Does

 

not

 

use a Cotton Woven Gauze style material
Average 10-12% increase in flow over similar filters
Up to 22% more flow over the OEM filter, without sacrificing filtration
Filters Debris down to 5 Microns in size (Sand Grain 100 Microns)
Stronger Structured Mesh, Stronger overall Filter
Can be cleaned using our cleaning kit, and run DRY or OILED using our aqueous solution oil
Easy installation, simply open your filter box lid, take the factory unit out, and put the EC filter in
Pairs great with our V1 AIR INTAKE System for the Wrangler JL
APPLICATIONS:
(ALL) JEEP WRANGLER JL 2.0L
EC FILTER CLEANING KIT: HERE