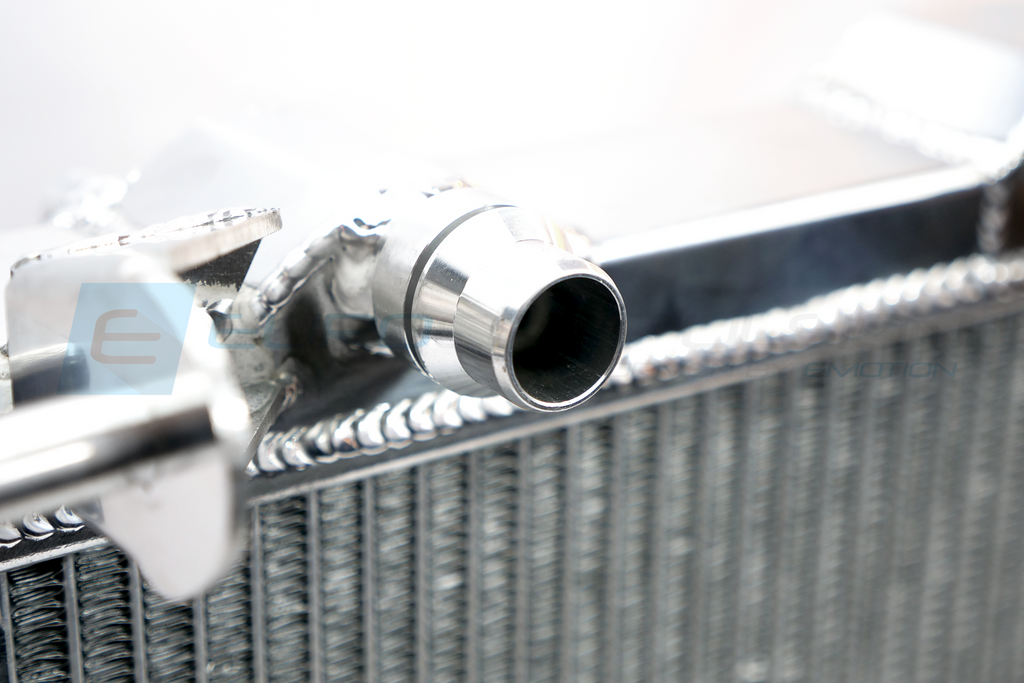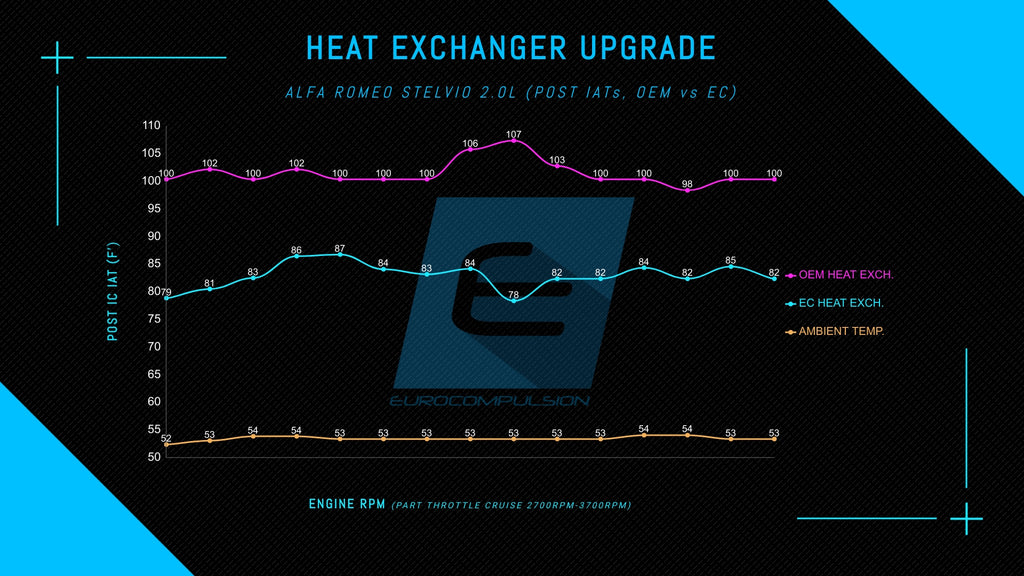 UPGRADED HEAT EXCHANGER (ALFA ROMEO STELVIO 2.0L & ALFA ROMEO GIULIA/STELVIO 2.9L QV)
Introducing the all new EUROCOMPULSION UPGRADED HEAT EXCHANGER for the ALFA ROMEO 2.9L QV engine and the Stelvio 2.0L. 
Our heat exchanger core features a durable construction and 246ci core volume, more than 130% larger than the factory system's 107ci core volume. This unit also features expanded end tanks and easy access to drainage.
This core is a direct replacement for the factory heat exchanger.
FEATURES:

Direct Replacement
130% Larger Core Volume compared to OEM unit (246ci vs 107ci) 
Expanded End Tanks, Improved Heat Dissipation
Lower Intercooler Temperatures
Lower IC Coolant Temperatures
Improved performance in all conditions, including at Part Throttle and Wide Open Throttle
Great for stock vehicles and Tuned vehicles
OPTIONS:
Add additional OEM Coolant (1 Gallon) for Installation
Add additional ducting shroud (for GIULIA QV) in case trimming on weather stripping is necessary (see installation instructions)
INSTALLATION INSTRUCTIONS:
TECHNICAL / TESTING INFORMATION:
APPLICATIONS:
ALFA ROMEO GIULIA QV 2.9L
ALFA ROMEO STELVIO QV 2.9L 
ALFA ROMEO STELVIO 2.0L
HOW IT WORKS
The factory intercooler system (known as the LT Cooling System) uses the main radiator for the LT system and the additional radiator (R2) for the LT system. at the front of the car and in the cheek/bumper to cool the coolant running to the intercooler system, which is a liquid to air intercooler. 
Pictured below: Alfa Romeo Stelvio 2.0L
This intercooler takes in charge air from the turbo, and uses the internal coolant to cool the charge air before entering into the manifold.
Our upgraded heat exchanger (Replaces R2) more than doubles the available core volume of the additional heat exchanger, thus increasing the cooling capabilities on the circulating coolant. This coolant is then delivered to the intercooler system colder than it was before. This contributes greatly to the capability of the intercooler to more effectively cool the charge air, resulting in lower temperatures (and better power, while supporting more tuning changes).