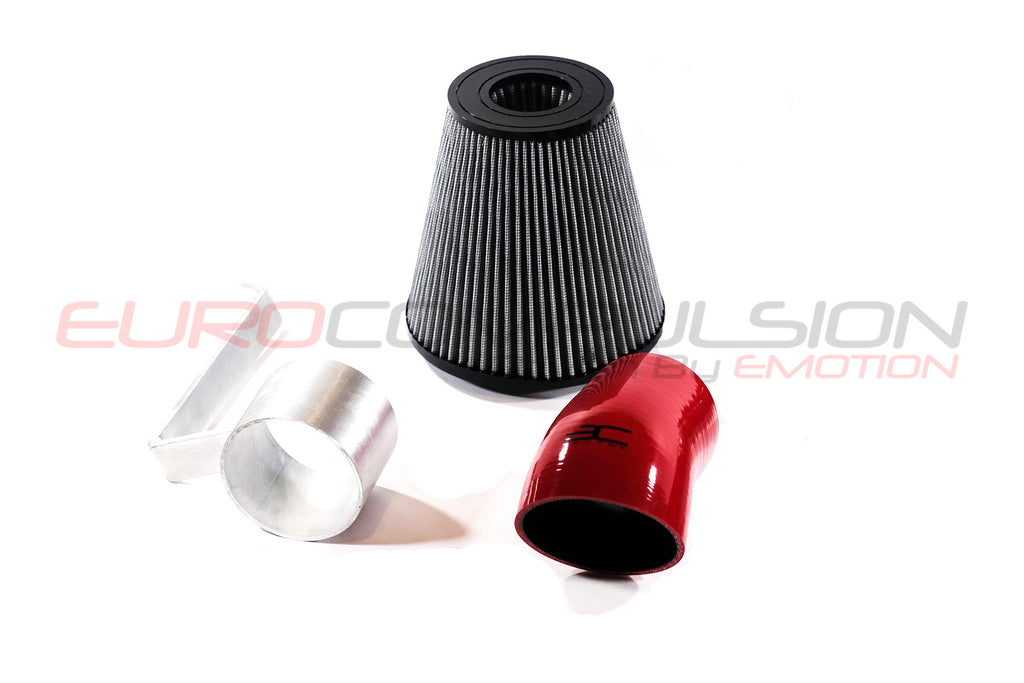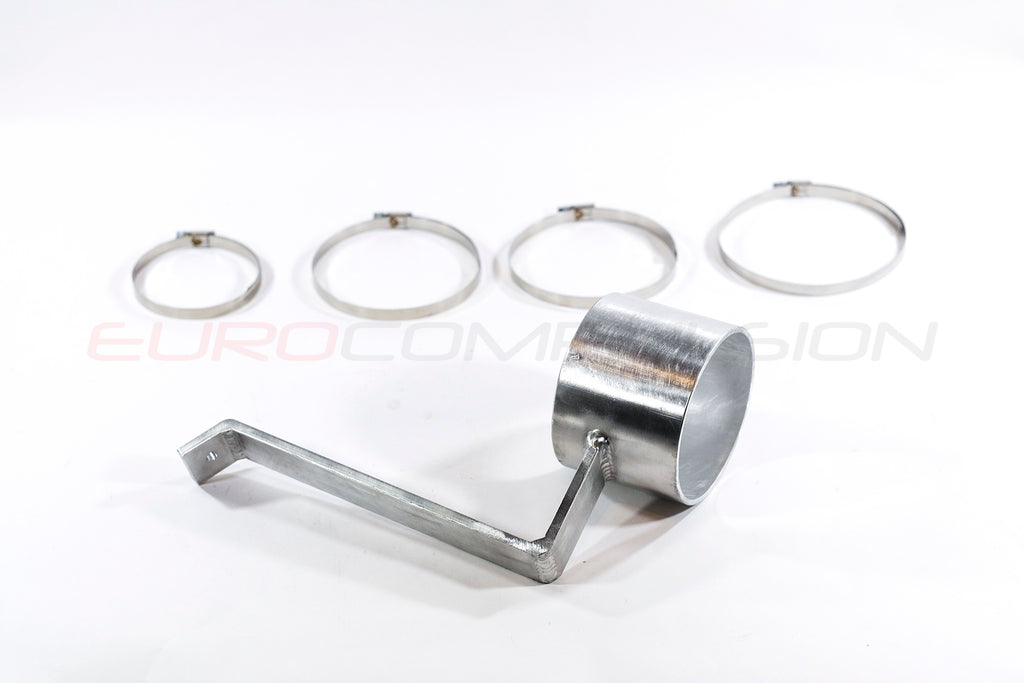 V2 UPGRADE KIT (ALFA ROMEO GIULIA/STELVIO 2.0L)
Please include your V1 intake order number in the notes section when you place your order.  If there is not a previous intake order number attached we will contact you via email before processing your order.
 EUROCOMPULSION® is pleased to present the V2 Air Induction System Upgrade for current V1 intake users. This kit allows you to add the missing components to turn your current V1 intake into the more aggressive V2 system. You must already have the V1 intake system to use this kit.

KIT INCLUDES:
Premium EC Air Filter
Aluminum Support Bracket
Hose Clamps
EC Silicone Hose
FOR MORE DETAILED INFO ON THE V2 SYSTEM PLEASE SEE: HERE
APPLICATION:
MUST HAVE V1 INTAKE INSTALLED
Alfa Romeo Giulia 2.0L Turbo (ALL) /Alfa Romeo Stelvio 2.0L Turbo (ALL)
TECHNICAL INFO: HERE
INSTALLATION INSTRUCTIONS: HERE
INSTALLATION VIDEO (supplemental to written instructions)
INTAKE SOUNDS & NOISES VIDEO