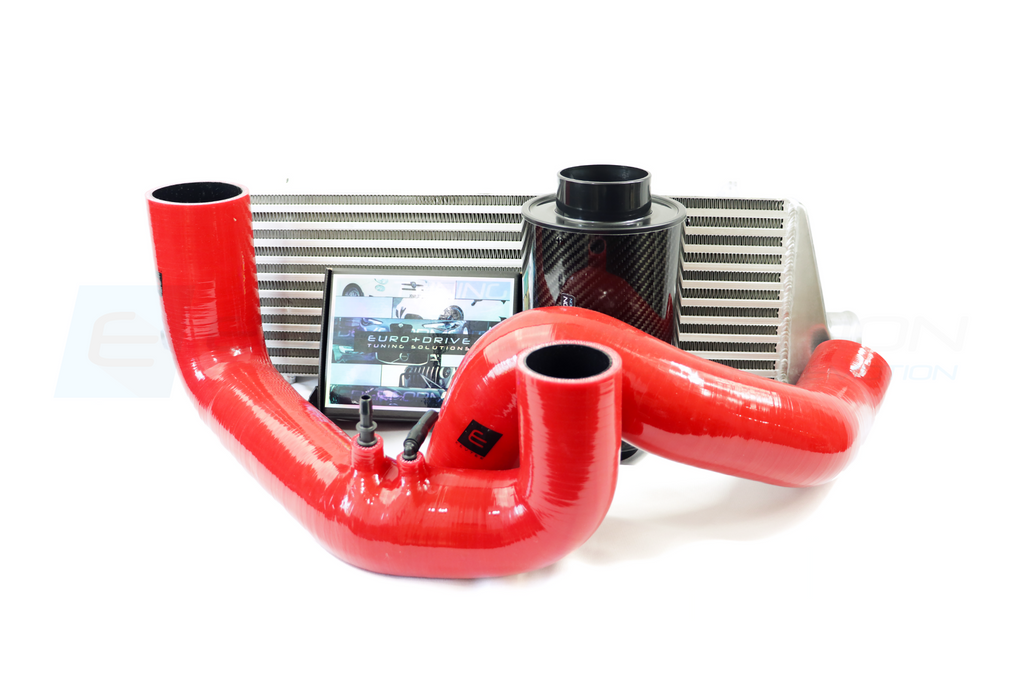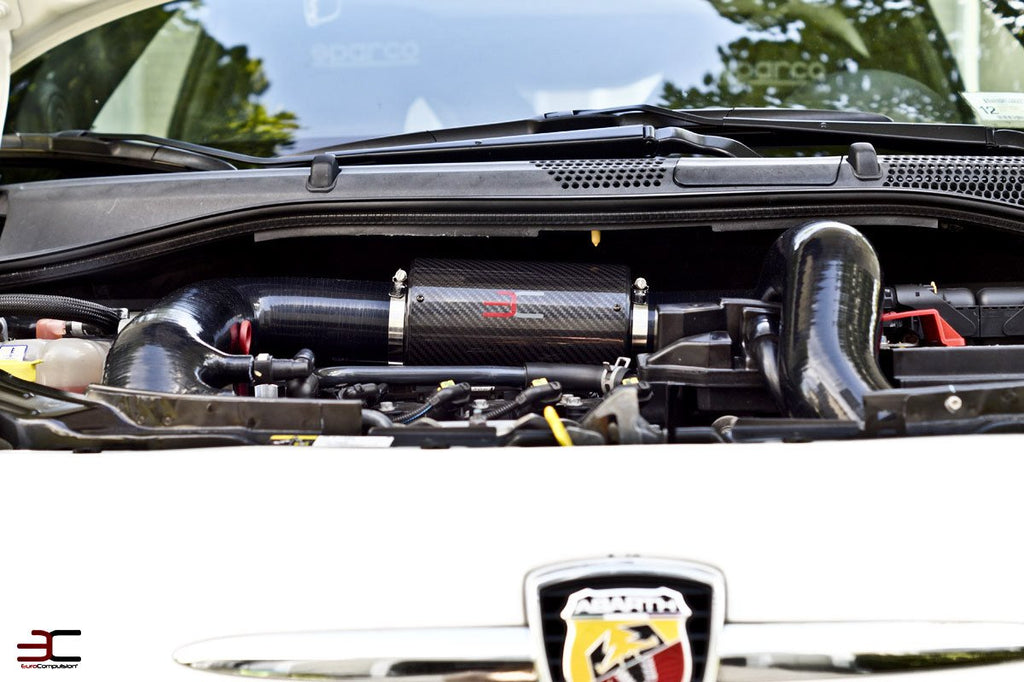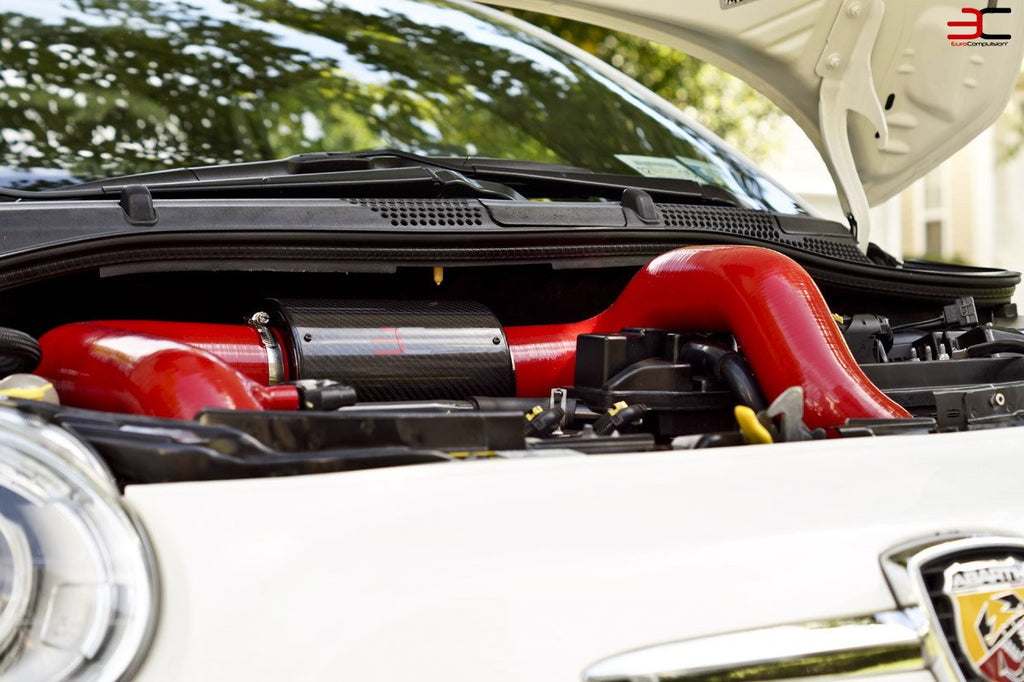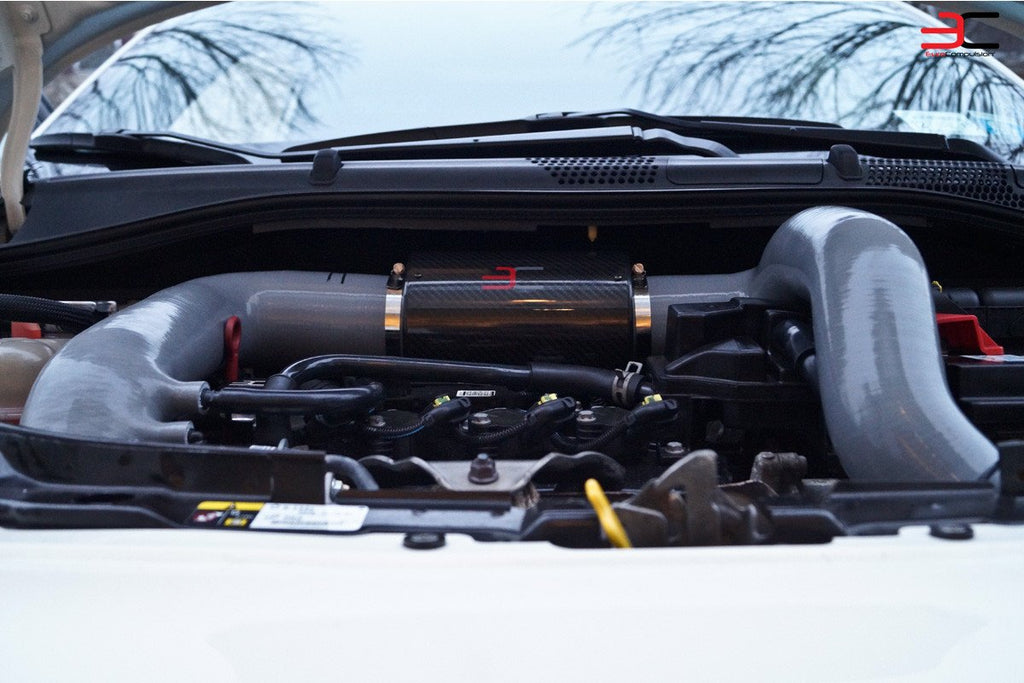 EURO+DRIVE® PHASE 2 POWER PACKAGE (500 ABARTH/FIAT 500T)
BUY THIS POWER PACKAGE AND SAVE $150
Introducing the EURO+DRIVE® Phase 2 power package. Everything you need to utilize the Euro+Drive Tuning System for the US Fiat 500 Abarth/500T and run the 695 TF, Phase 0, Phase 1, or Phase 2 tuning calibrations. Includes the Euro+Drive tuning system, Eurocompulsion V4.1 Air Induction system, & Eurocompulsion FMIC kit. This power package improves performance and supports power levels north of 200WHP (Stock 132WHP). Includes 695TF/Phase 0, Phase 1 & Phase 2. This is a great package to take full advantage of all tunes included with the Euro+Drive Tuning System.
The next step for Phase 3 is the EC Big Turbo, (recommended) Performance Turbo Manifold, and EC drop-in Big Injectors.

We recommend the EC Catted high-flow downpipe and a Cat-Back exhaust to achieve the advertised gains. We do not include these as the exhaust is more personal preference. Any of Our Exhaust Systems or Downpipes for sale will work and get you in the same ballpark.
Please see each individual product listing for more info and instructions.
Please include your model/transmission (500 Abarth or 500T) as a note on your order, so we can make your personal tune folder accordingly.
POWERPACK INCLUDES (PLEASE SEE LINKS BELOW FOR INDIVIDUAL PRODUCT INFO, DETAILS, AND INSTALLATION):
APPLICATIONS:
Fiat 500 Abarth (1.4L MultiAir Turbo)
Fiat 500T (1.4L MultiAir Turbo)
*SPECIAL ORDER ITEM.