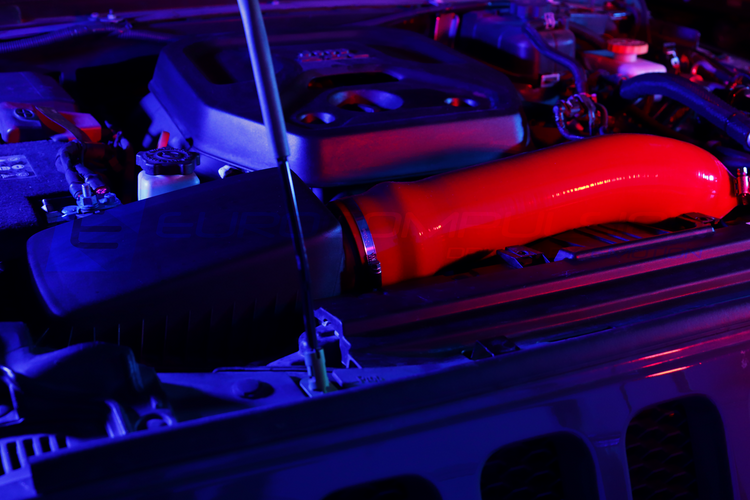 Installation of the EC V1 Intake on the Wrangler JL 2.0L is very simple.
Essentially, you are swapping the stock intake unit for the V1, without needing to carry over any parts or hardware.
Start by loosening the clamps on the stock intake at the airbox and turbo inlet connector. Disconnect the probe sensor at the bend. Then loosen the baffling mounts so the entire intake piece can be removed.
Then you will install the V1 in it's place, using the provided clamps. 
Start by connecting the airbox end with the turbo inlet end facing upwards. Once connected, twist the intake down towards the turbo inlet and connect. Make sure your clamps are sufficiently tightened. 
Then connect the probe sensor into the port on the V1 near the elbow part of the bend. Use the smaller clamp to tighten down this connection port.