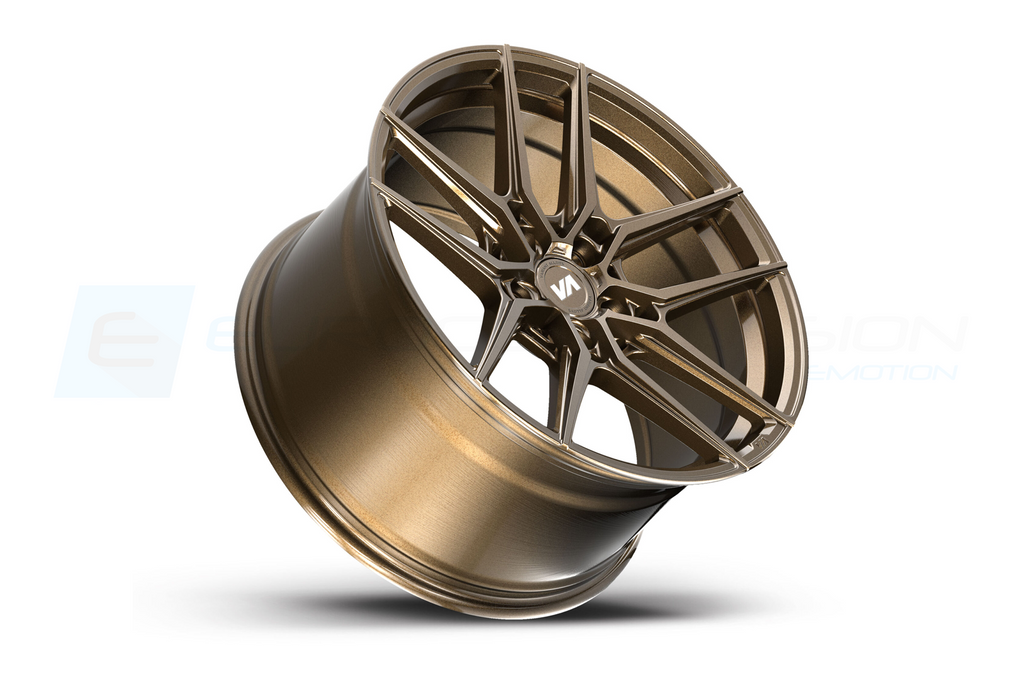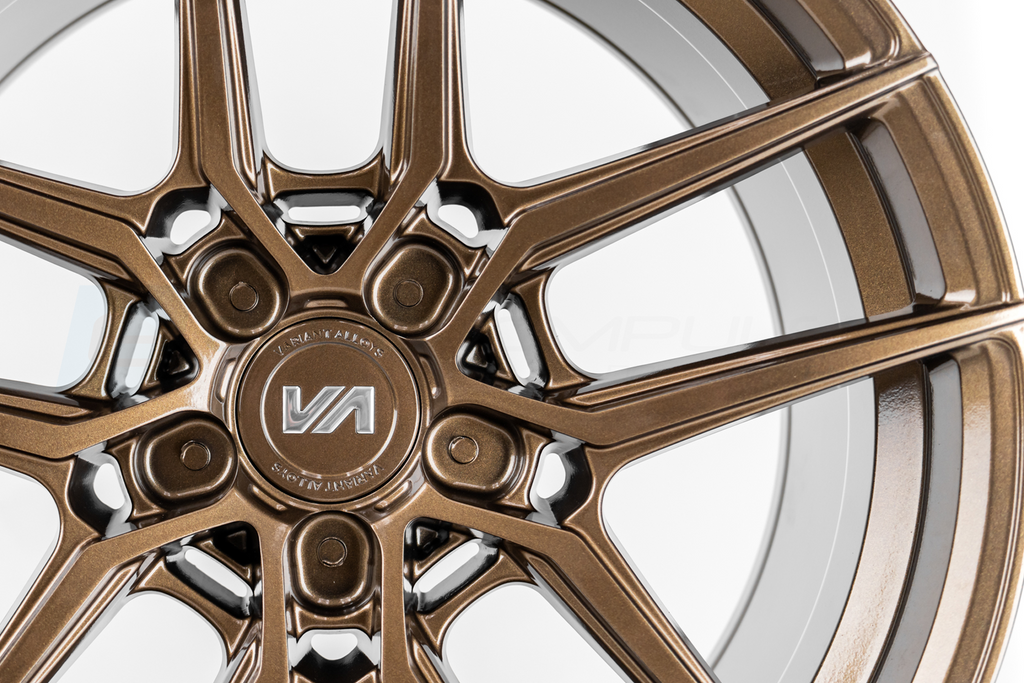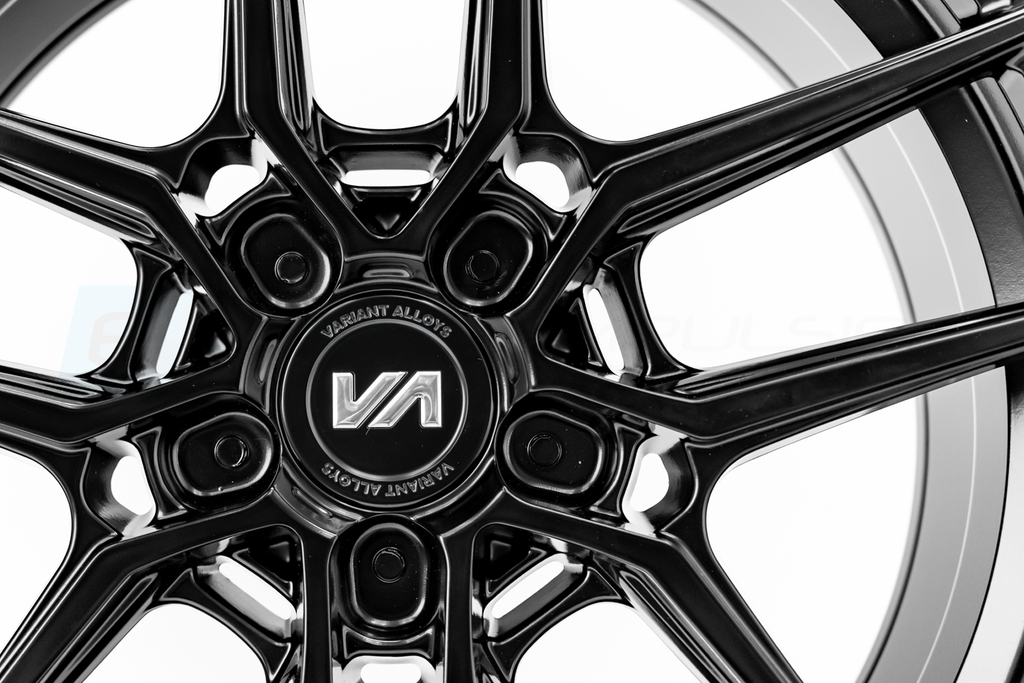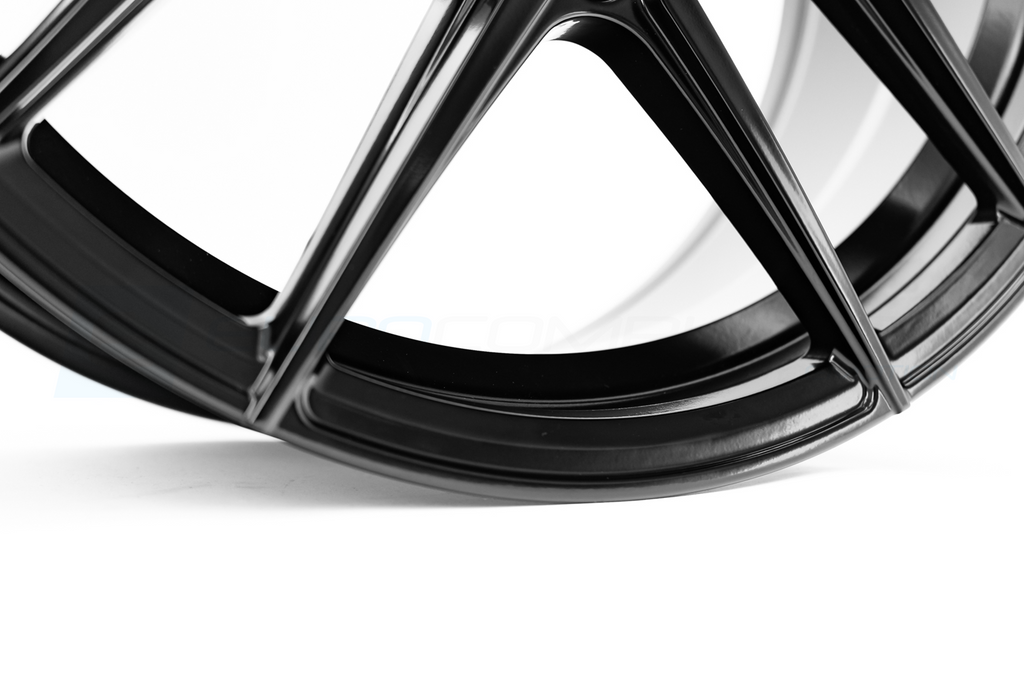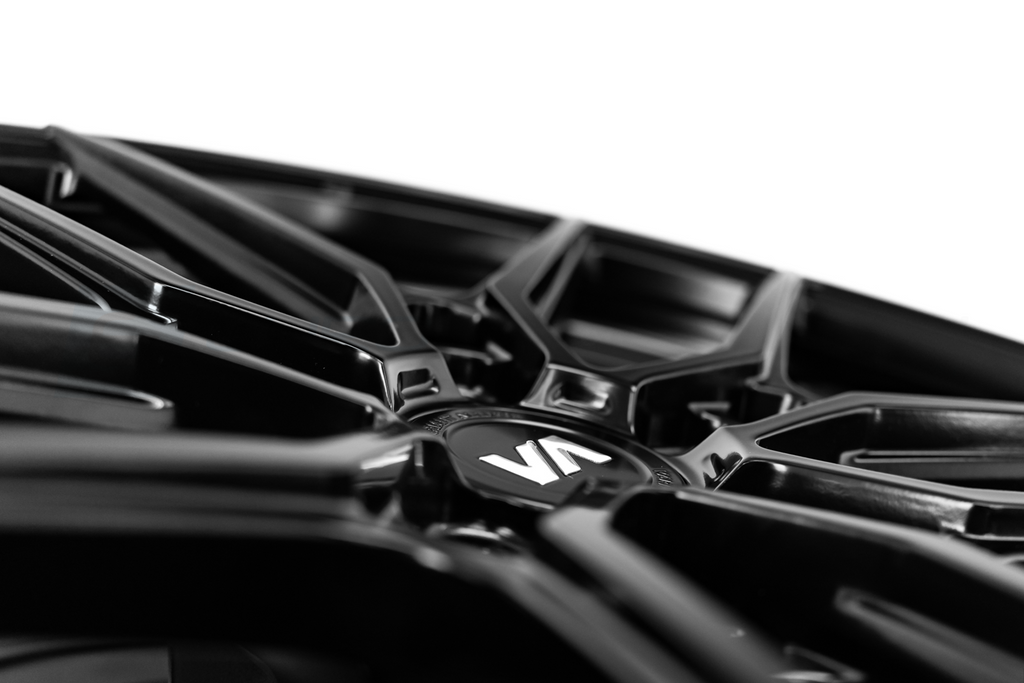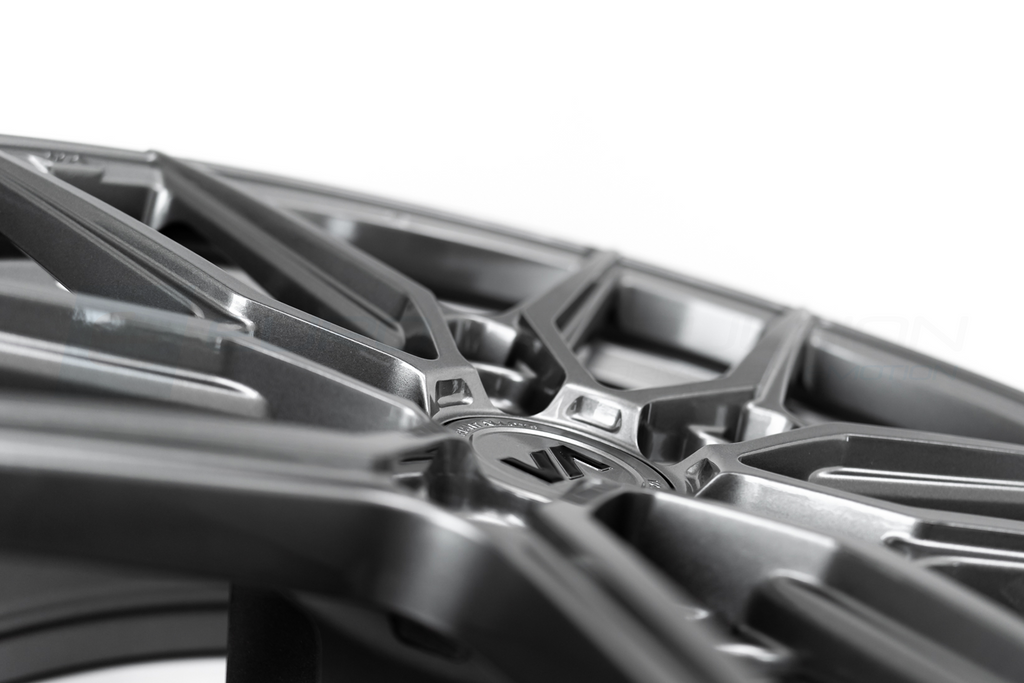 VARIANT "HELIUM" COLD-FORGED WHEELS (ALFA ROMEO GIULIA/STELVIO)
The Helium is an original floating hub and webbed spoke design that accentuates most of today's modern sports cars, supercars, and aggressively styled luxury vehicles. This unique wheel has received a ton of interest and for good reason. Due to the utilization of our Cold Vertical Forging technology and our in-house CNC machining center, the Helium is available for most five-lug bolt patterns and offered in a wide range of offset configurations.
Standard finishes include: Semi-Gloss Black, Gloss Gun Metal & Gloss Bronze; while our custom transparent finishes can be selected for a unique feel and personalized look.
INCLUDES:
COLORS / FINISHES / OPTIONS:

Standard Finishes: Semi-Gloss Black, Gloss Gun Metal & Gloss Bronze
Lightweight
Made in the USA
Multiple Sizes and Offsets
Tested and Fitted on the Alfa Romeo Giulia & Stelvio
FREE SHIPPING THROUGHOUT THE USA
SIZING / OFFSET:
*PLEASE SPECIFY DESIRED OFFSET IN ORDER NOTES (RANGES are listed in size selection menu. If no preference on OFFSET, please enter "CHOOSE OFFSET FOR ME" in order notes.*
All sizing and offset fitment has been customized and verified by Eurocompulsion for the Alfa Romeo Giulia. You can test out your fitment mockups here (https://www.willtheyfit.com/).
For questions on sizing, fitment, custom finishes, or any other customization, please contact Jordan@eurocompulsion.net
ABOUT THE COLD-FORGED SERIES
Cold Forged Collection available from Variant Alloy Wheels, is a semi-custom flow form group of alloy wheels engineered and built to the highest quality standards. Specializing in luxury, sport, and muscle car applications these are a great alternative to traditional cast wheels.
Utilizing our cold-forged technology these wheels are much strong and we are able to use less material resulting in a lighter wheel. Like all Variant wheels, these too undergo extensive quality control measures to ensure only the finest products end up on your vehicle. Semi-custom with the flexibility to choose the diameter, width, offset, and finish options down to the center cap color! The Cold Forged Collection © is the perfect balance between quality and affordability. Offered in a variety of wheel widths and are available for nearly any five-lug vehicle
LIMITED LIFETIME WARRANTY
Furthering our commitment to excellence, we standby our products.
3 YEAR WORKMANSHIP
Ensuring your Variant Wheels look the best possible. Purchase confidently. Buy Variant.
Purchases must be registered
HERE
 for warranty information/registration.
CUSTOM FINISHES AVAILABLE (additional charges may apply):
WILL VARIANT WHEELS FIT ON MY CAR?
The beauty of custom and/or semi-custom built wheels is that we have the ability to build our wheels to fit a variety of vehicle applications.
CAN I CHOOSE MY OFFSET / FITMENT?
Yes! You are welcome to provide us with your desired look, offsets, or tire sizes to achieve the perfect for your ride. We will ensure that what you have chosen will work with your application. Unsure of fitment? No problem we have kept an extensive archive of available fitments to reference and can make recommendations based on your end goals. We pride ourselves on our fitment guarantee and our in-house engineering team will verify any and all fitment before any wheels are cut to ensure proper brake clearance and any other concerns are addressed.
WHAT IS THE WARRANTY ON MY VARIANT WHEELS?
Variant Alloy Wheels offers the best warranty coverage on all newly purchased wheels, hands down. Offering an industry first 3 Year Road Hazard program along with a Limited Lifetime Warranty and 3 Year Workmanship. To find out more about these amazing coverages click here!
HOW LONG DOES IT TAKE TO BUILD MY VARIANT WHEELS?
Our in-house 3 axis Okuma CNC machine makes for efficient and quick turnaround times. For all Cold Vertical Forged semi-custom built orders we expect to see them on the way to you within 3-5 business days once orders have been placed, depending on material availability as all the materials used are sourced right here in the USA!