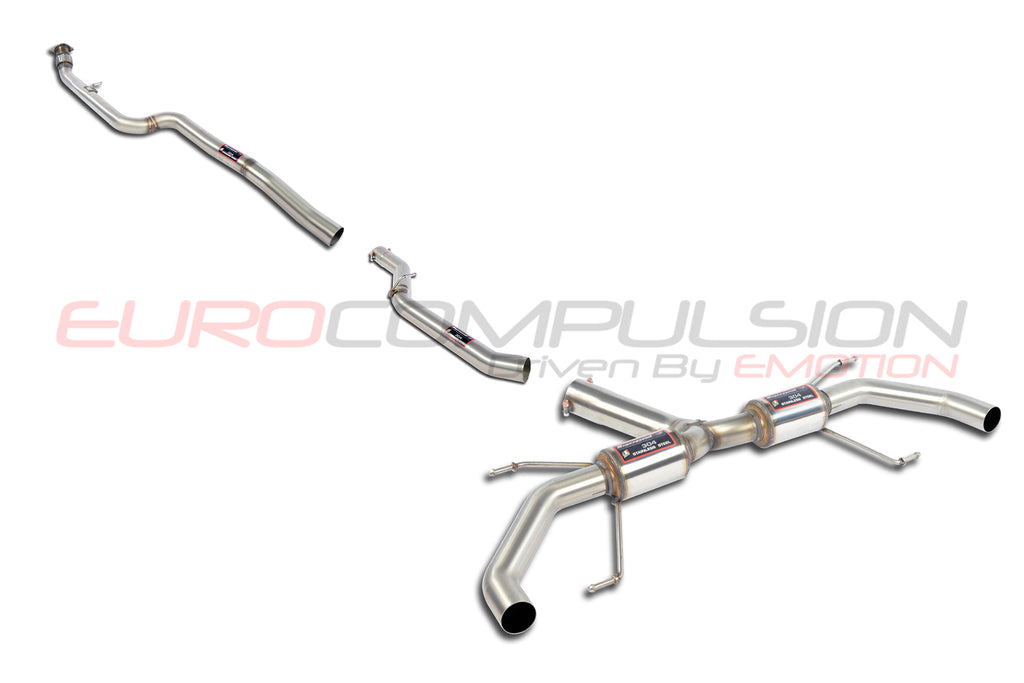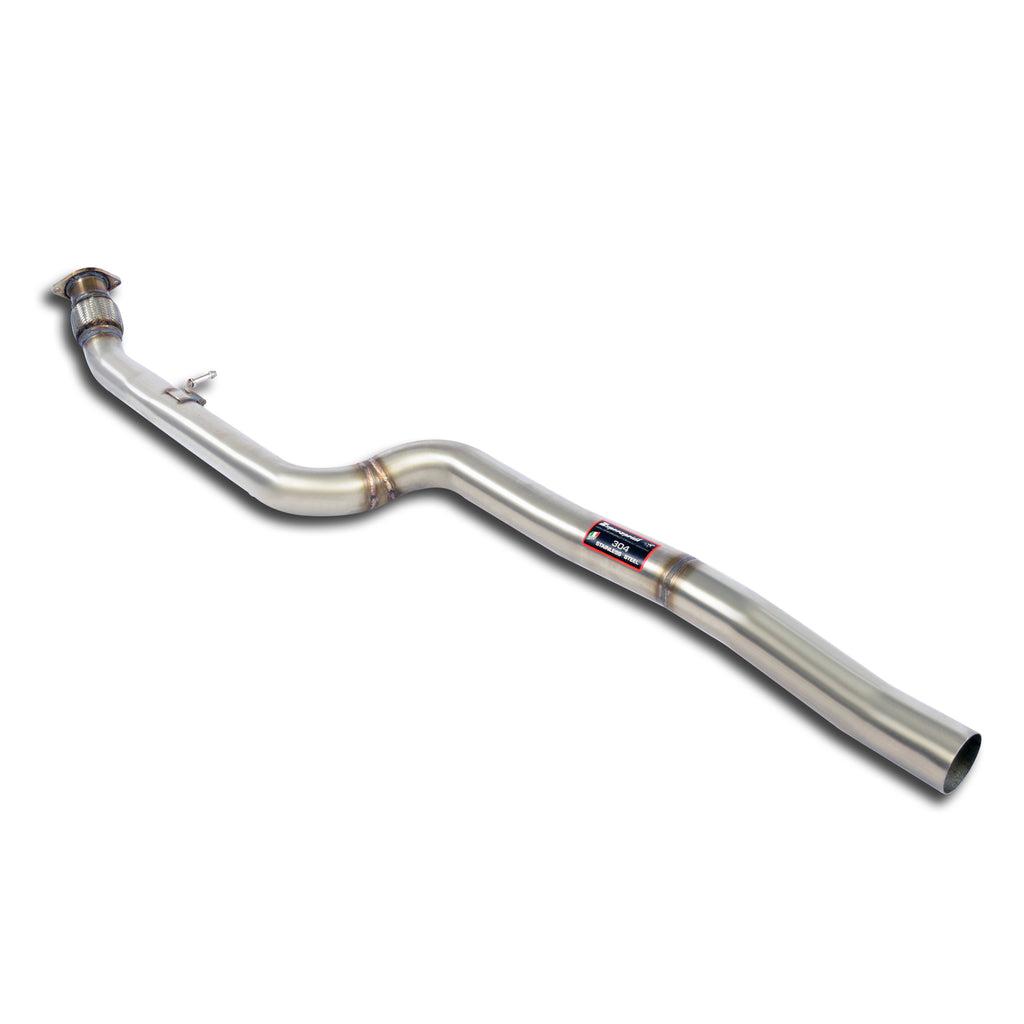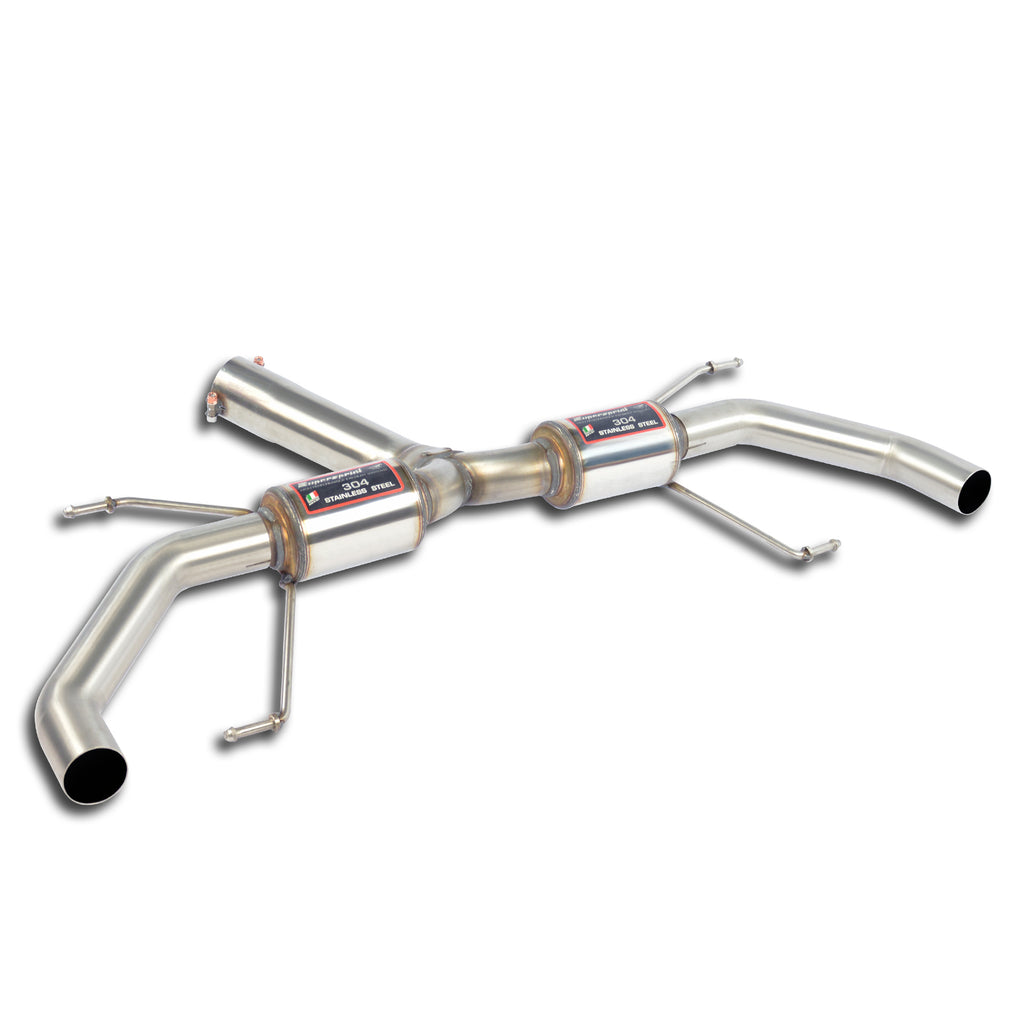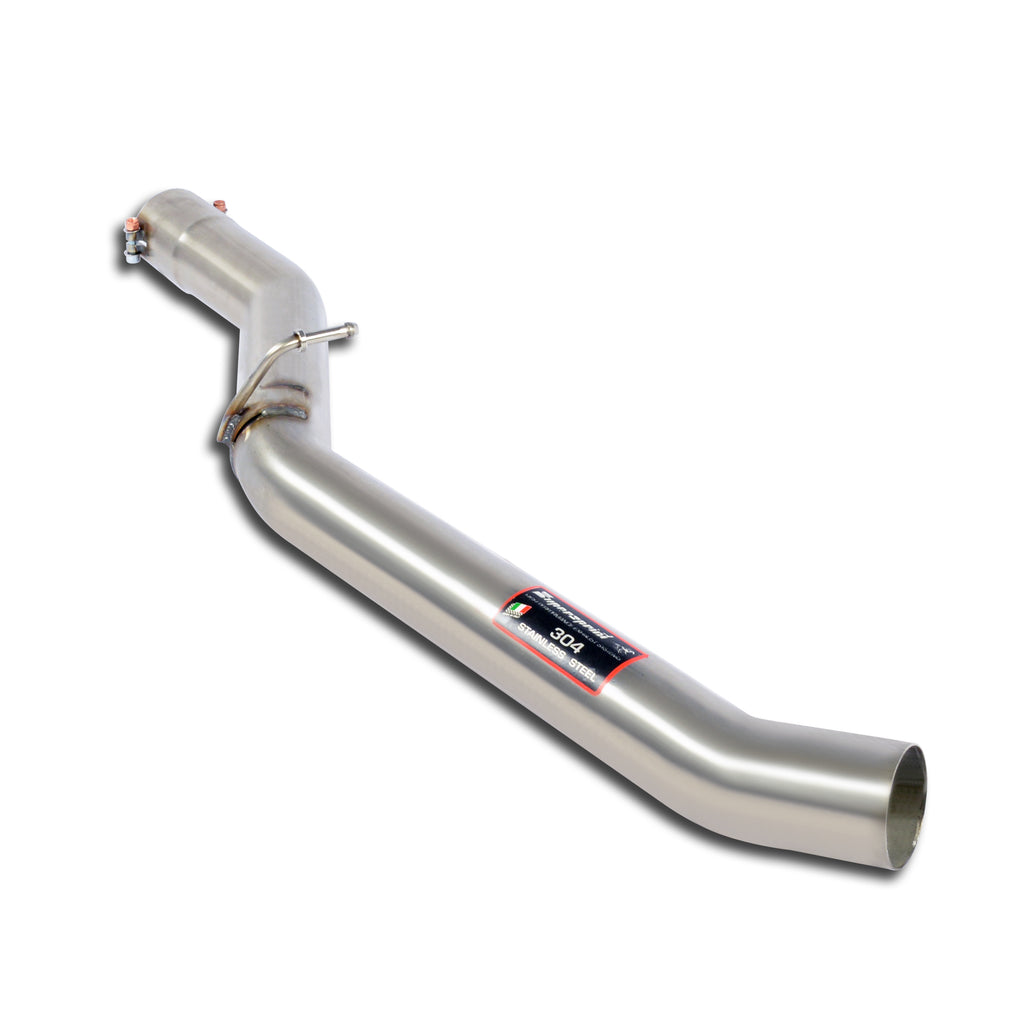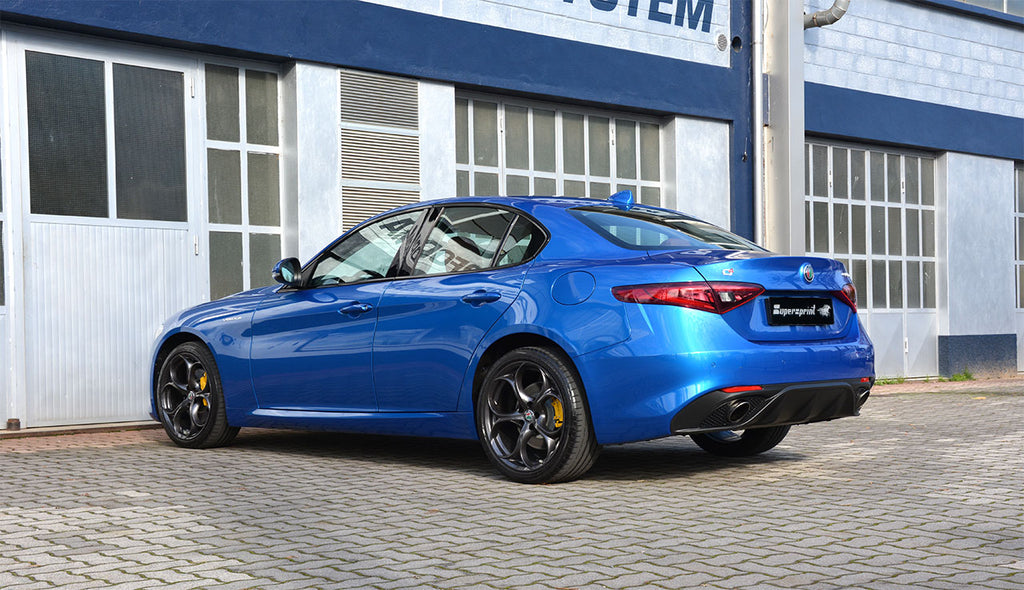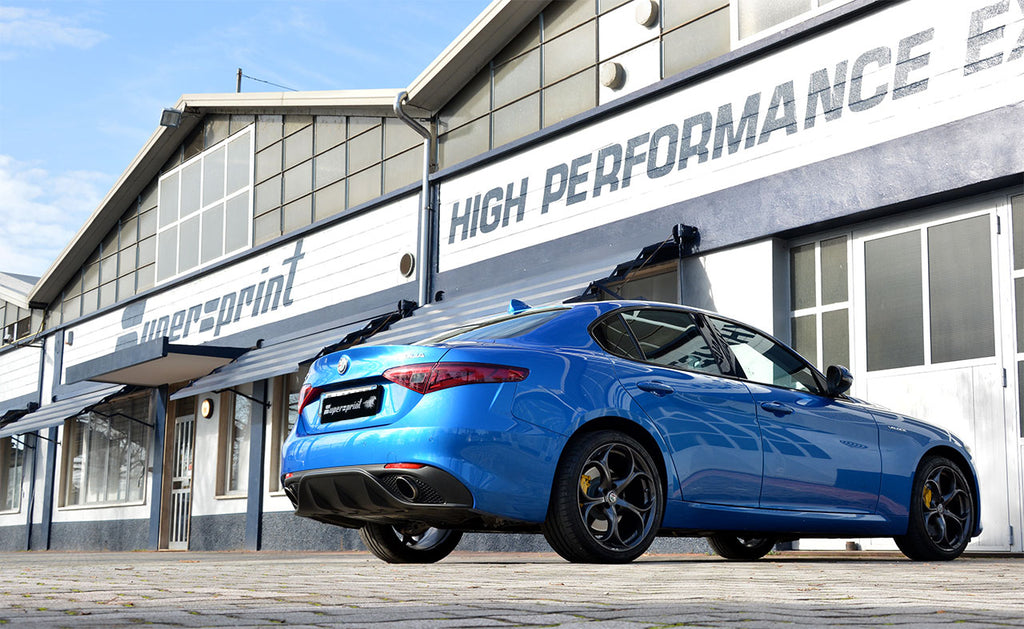 "RACE" CAT-BACK EXHAUST SYSTEM (ALFA ROMEO GIULIA 2.0L)
Supersprint "RACE" Full Exhaust System for the Alfa Romeo Giulia 2.0L. For over 55 years Supersprint has been a premium manufacturer of performance exhaust systems.
This family run business designs, develops and manufactures extremely high-quality exhausts devised through generations of knowledge.
All exhaust systems and components are built by hand utilizing German sourced Stainless Steel, and handcrafted in Italy. Each exhaust is made to order.
 This RACE cat-back system is composed of the following components:
3" Stainless Steel Front Pipes W/ Flex Pipe Section
3" Stainless Steel Rear Pipes
3" Standard Stainless Steel Dual Muffler 
 We can take further advantage of these exhaust systems with our EURO+DRIVE Clone/Direct Tuning System.  Easily one of the best exhaust systems available for the 2.0l Giulia. Eurocompulsion is a proud direct distributor for Supersprint
FEATURES:
Significantly Improved Exhaust Flow
Increased Power Output
Increased Exhaust Note
German sourced Premium Stainless Steel
Hand Crafted in Italy
Premium Exhaust components
Mates without modification to the stock Down-Pipes
FREE SHIPPING CONTINENTAL USA
NOTES:
Parts are handcrafted, made to order in Italy
Current Lead Time/ETA (6-8 weeks, Maximum 2-3 months) 
Special Order, cannot be cancelled.
Parts ship directly from Supersprint in Italy.