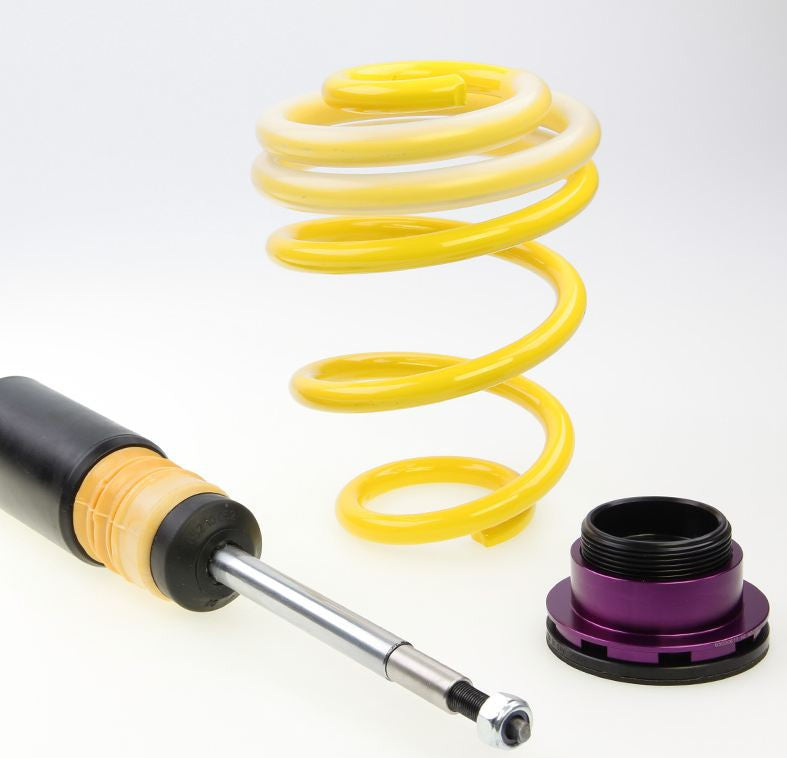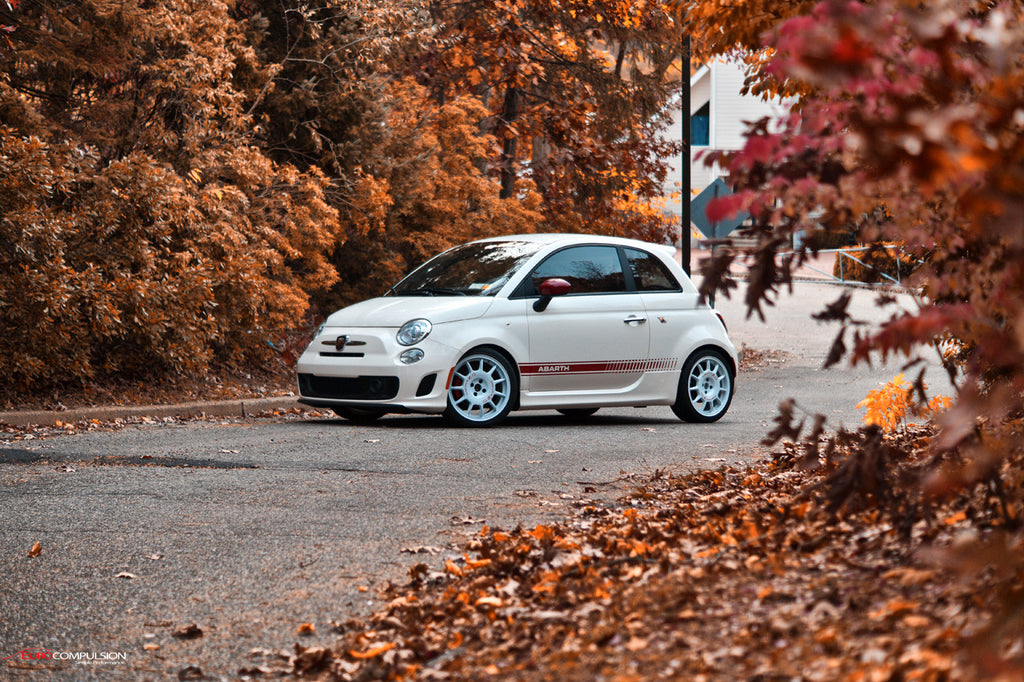 KW V1 COIL-OVER SYSTEM (FIAT 500 ABARTH/FIAT 500T/FIAT 500)
 KW's V1 Coil-overs for the ABARTH and FIAT 500 feature a lowering capabilities of R. 20-55mm and F. 30-60mm from stock. They feature harmonious dampening/adjustable ride height/SS Front Struts and optimized pre-set dampening. Sporty & Balanced with KW factory pre-set dampening. The ideal system for customers who like to choose the custom lowering of their vehicles while counting on the extensive driving tests of our experienced engineers who have preset the dampers for the ultimate balance between sporty driving, comfort and safety. The KW Variant 1 "inox-line" coilover kit is our entry model for increased driving pleasure with an attractive and individually adjustable lowering. Due to its high-quality finish, the use of struts made from stainless steel, corrosion resistant springs and bump stops as well as compatible components stands for long driving pleasure - not just the car's life.
LOWERING RATES:
FEATURES:
Height Adjustable suspension

Excellent Coil-over for both Street and Light Track Use

Stainless Steel Struts
APPLICATIONS:
Fiat 500 Abarth (ALL)
Fiat 500T (ALL)
Fiat 500 (ALL)
NOTE: *We Recommend changing Strut Mounts when changing out suspension systems to avoid failure/warping of previous mounts.
"KW automotive's philosophy is to provide a clear and transparent pricing policy. We believe in being fair, honest, and open with our customers. This means that you are getting an incredible KW or ST product made just for you, and that you are paying a net cost for shipping. We often see "Free Shipping" listed, but shipping is never free and often includes additional costs and fees built in. We hope you appreciate our philosophy, and we thank you for your interest in the KW family of brands"