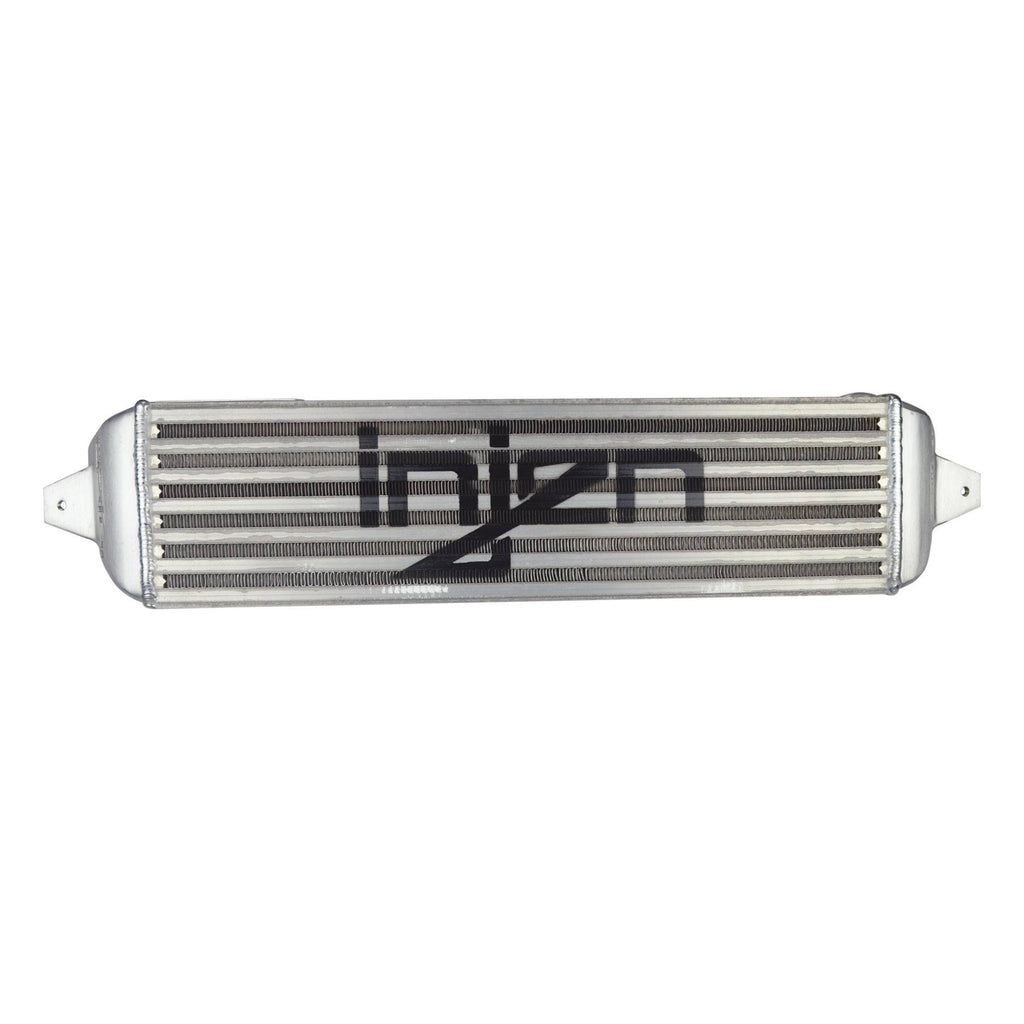 INJEN ALUMINUM INTERCOOLER UPGRADE (MUSTANG ECOBOOST 2015-2023)
The 2015-2023 Mustang 2.3L Ecoboost is a great platform for soaking up highway miles during the weekday and tearing it up at the track on the weekend. With some minor modifications, the 2.3L Turbo engine is capable of producing some killer power. Added power will push the limits of the stock charge air system, necessitating an upgrade for the stock tube-and-fin intercooler, which is prone to heat soak. Injen has developed a highly efficient bar-and-plate intercooler engineered specifically to fit the 2015-2023 Ford Mustang 2.3L Ecoboost.

The FM9200i intercooler is a direct-fit unit and features a huge increase in core volume while requiring no modification to your Mustang. This cooler is constructed with cast end tanks and precision CNC-machined aluminum flanges for use with the factory intercooler piping or Injen's upgraded charge pipes (sold separately). The Injen Ford Mustang intercooler reduces intake temperatures by 50 degree F and provides an increase of up to 17 HP and 17 Lbs. of torque while retaining factory boost pressure across the core.

This Mustang 2.3L Turbo intercooler also features precision TIG-welding and has a unique silver finish that is reminiscent of brushed aluminum. With an installation time of one-hour, great power and temperature benefits, and a Lifetime Warranty, the Injen FM9200i intercooler is a must-do upgrade for any stock or modified Mustang 2.3L Ecoboost.
Note: This product is not CARB exempt at this time and is not legal for sale in California or use on vehicles registered with the California Department of Motor Vehicles.

FEATURES:

Direct fit for 2015-2023 Ford Mustang L4-2.3L Turbo
Dyno Proven gains of up to 17 hp and 17 lb-ft. of torque
Outlet temperature up to 50º lower than stock intercooler
TIG-welded Aluminum Bar-Plate
Stock Pressure Drop Retained within 0.5 psi
Designed to work with stock calibration
Increases throttle response and decreases turbo lag
Uses all factory mounting locations
Includes all necessary hardware for a hassle-free installation
APPLICATIONS: FORD MUSTANG ECOBOOST 2015-2023
INSTALLATION INSTRUCTIONS: HERE
DYNO RESULTS: HERE