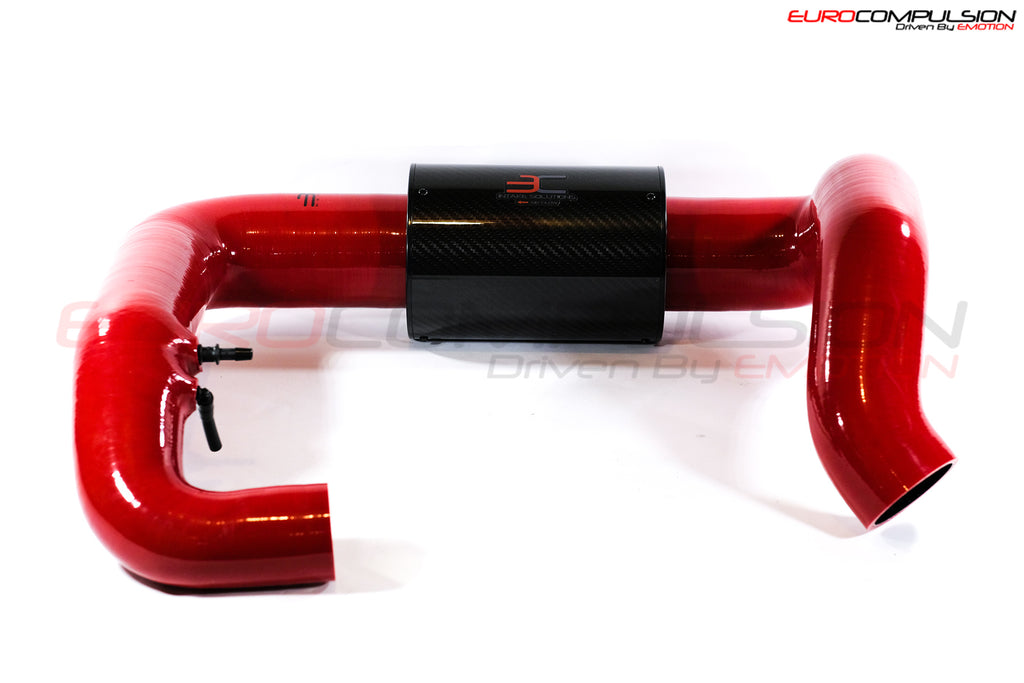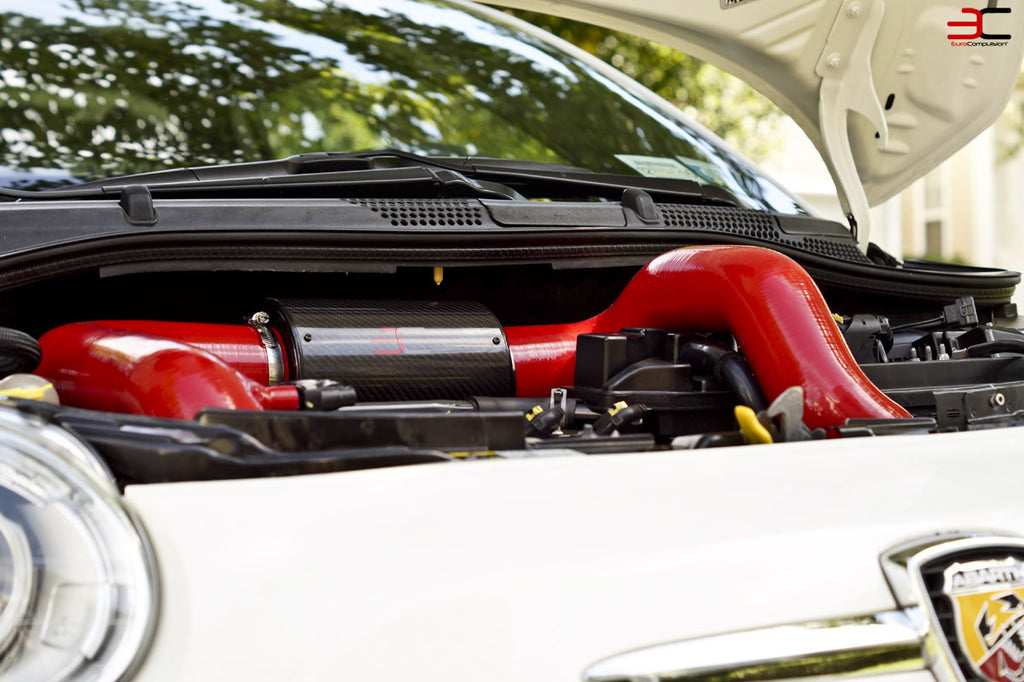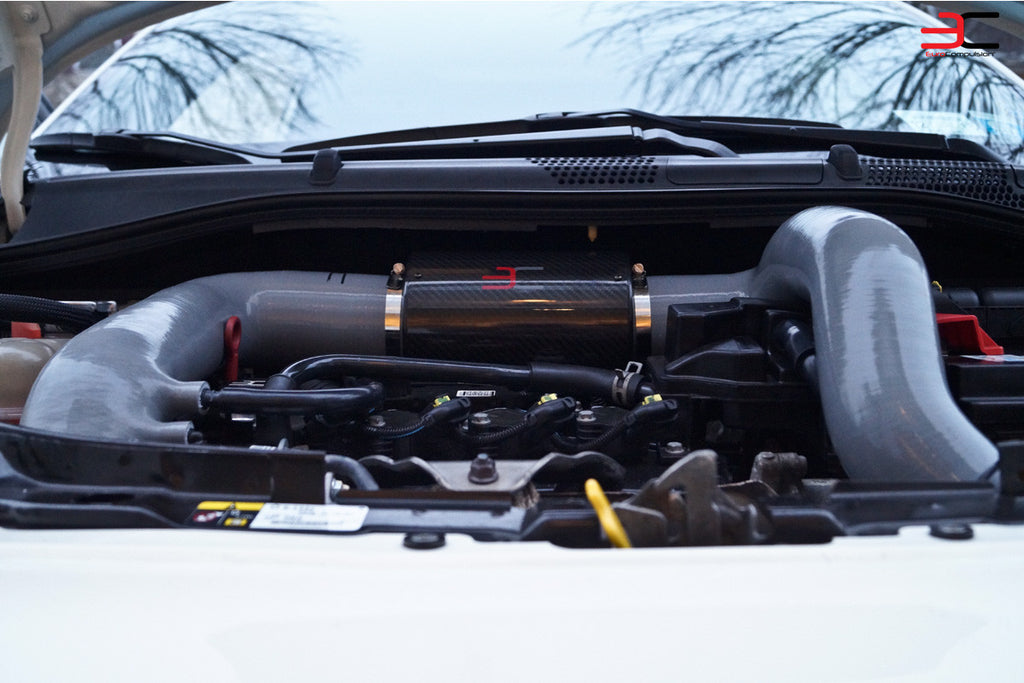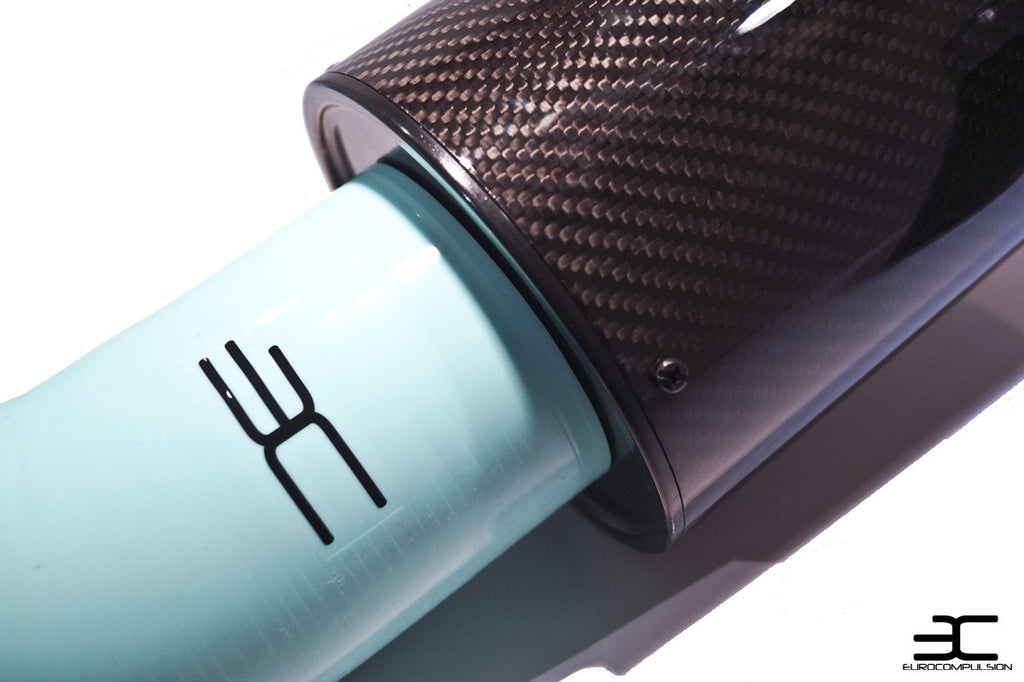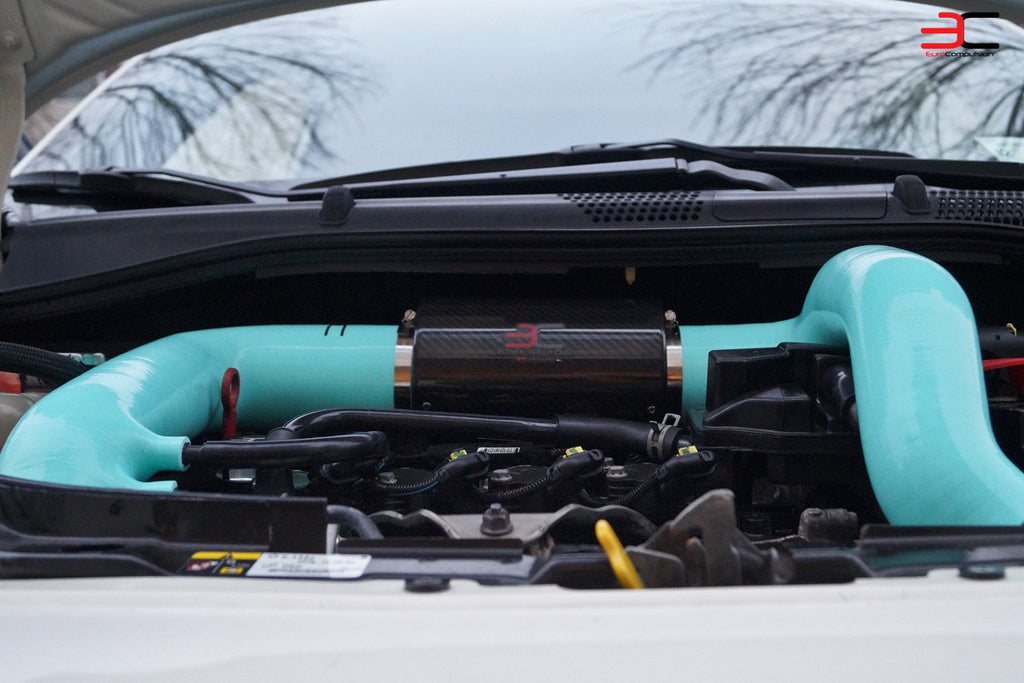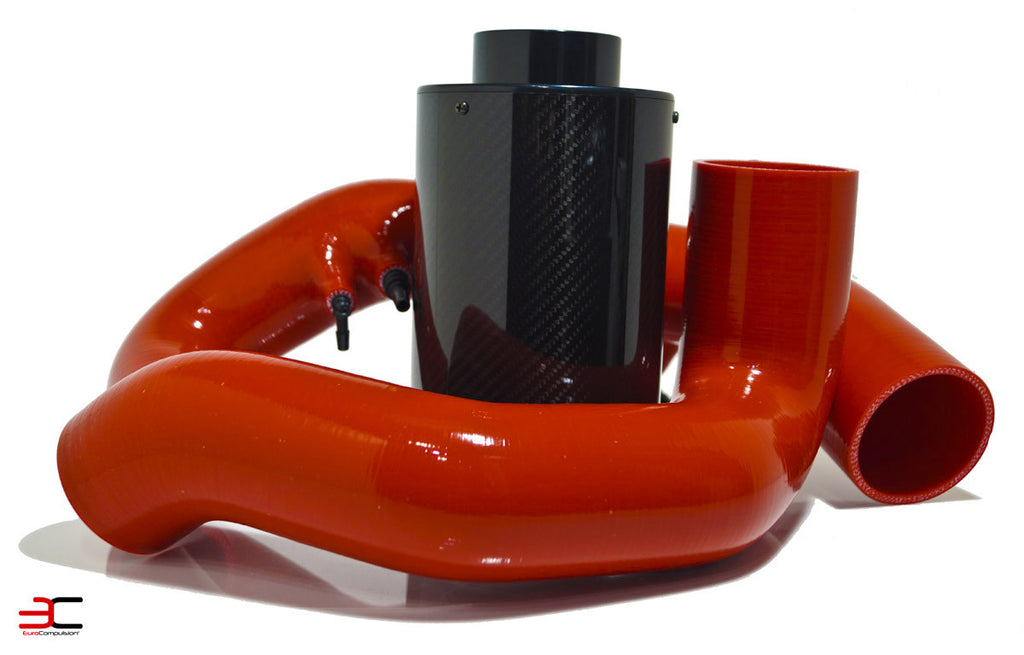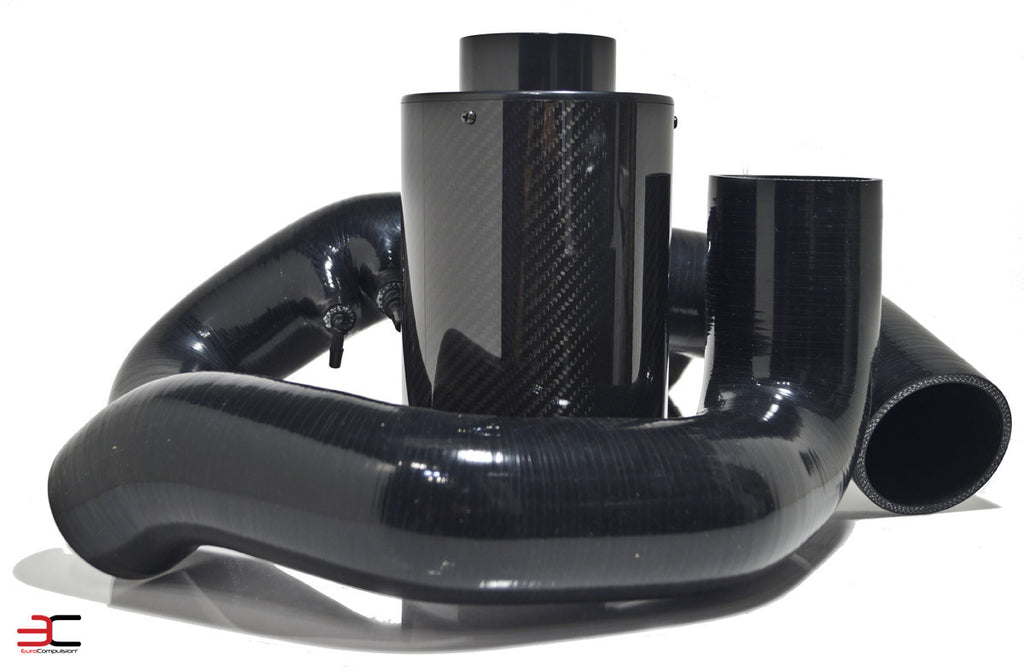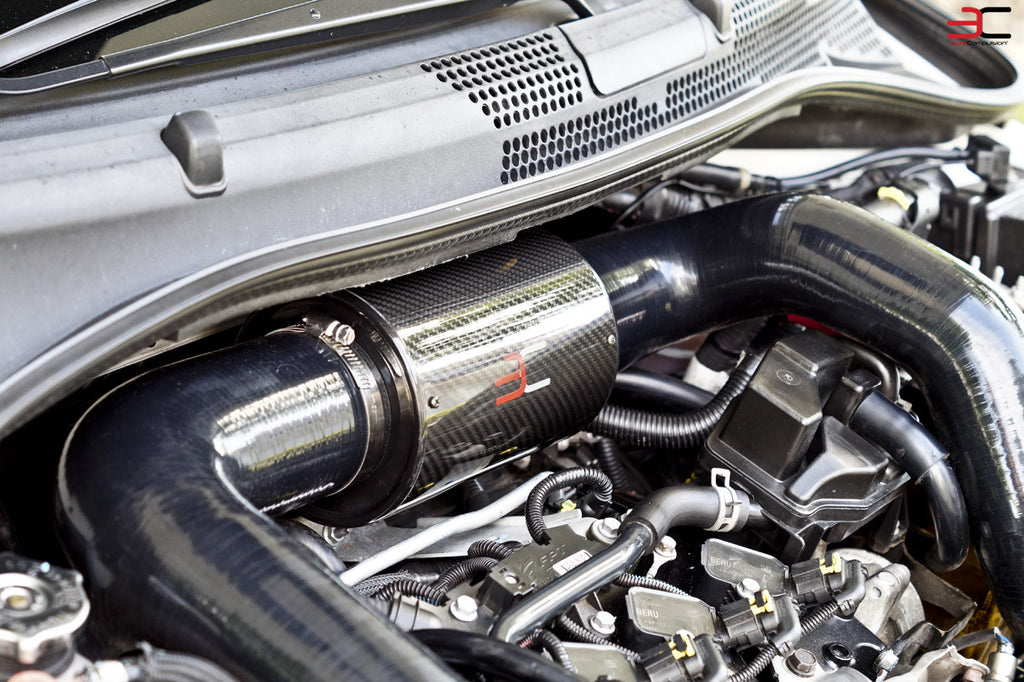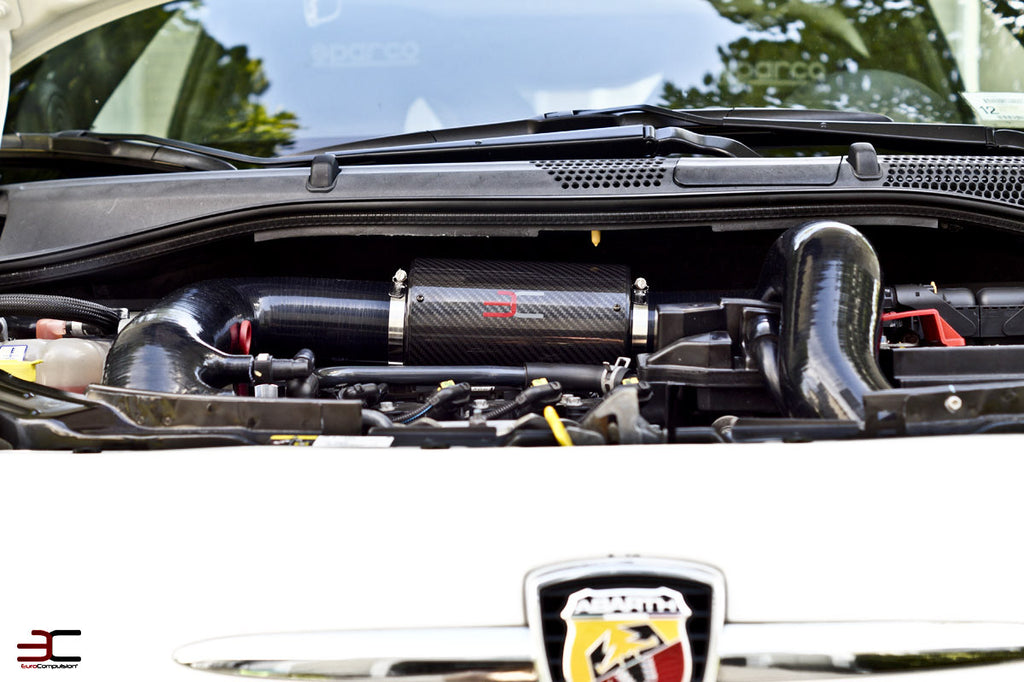 V4.1 AIR INDUCTION SYSTEM ABARTH/500T
 New and Improved the EUROCOMPULSION V4.1 Air Induction system for the Fiat 500 Abarth and Fiat 500T features our KEVTEK 5ply silicone and an EU made Genuine Carbon Fiber Filter.  Our most powerful intake to date, a true cold-air intake featuring an entirely enclosed system featuring 3" diameter piping, new higher flowing carbon fiber filter, and greatly improved fitment. Bench flow tested for maximum and efficient airflow. The intake system comes complete with everything needed to install. Engine covers available below. Please see the technical info for dyno information and testing results.


FEATURES: (Updated for V4.1 System)
Improved Fitment w/ new Vacuum fittings, filter and Silicone Transitions
Increased diameter from 2.75" to 3"
Constructed of 5ply Silicone Reinforced with Kevlar Aramid
New standard Filter flows 30%+ better than the previous style filter
Carbon Fiber Filter INCLUDED 
Aesthetically appealing w/ Genuine Carbon Fiber Based filter & Premium Silicone 
Silicone shields from heat keeping IATs to a minimum 
We

do not

use metal piping,
Keep the heat where it belongs, 

OUTSIDE the intake tract

Carbon Fiber Filter Replacements Available HERE
Compatible and recommended with Euro+Drive Tuning Products
New Lower Pricing!!!!!!
AVAILABLE COLORS:
Red (Deep Abarth Red)
Black (Classic Gloss Black)
Grey (Beluga Whale Grey)
Tiffany Blue (Amanda Blue)
TECHNICAL INFORMATION: HERE
INSTALLATION INFO: HERE
NOTE: ALL VEHICLES 2015+ REQUIRES FITMENT KIT (SELECT YES)
2015+ RETROFIT INSTALLATION INFO: HERE
INSTALLATION VIDEO: (Thanks to Bryan @ NGEN)