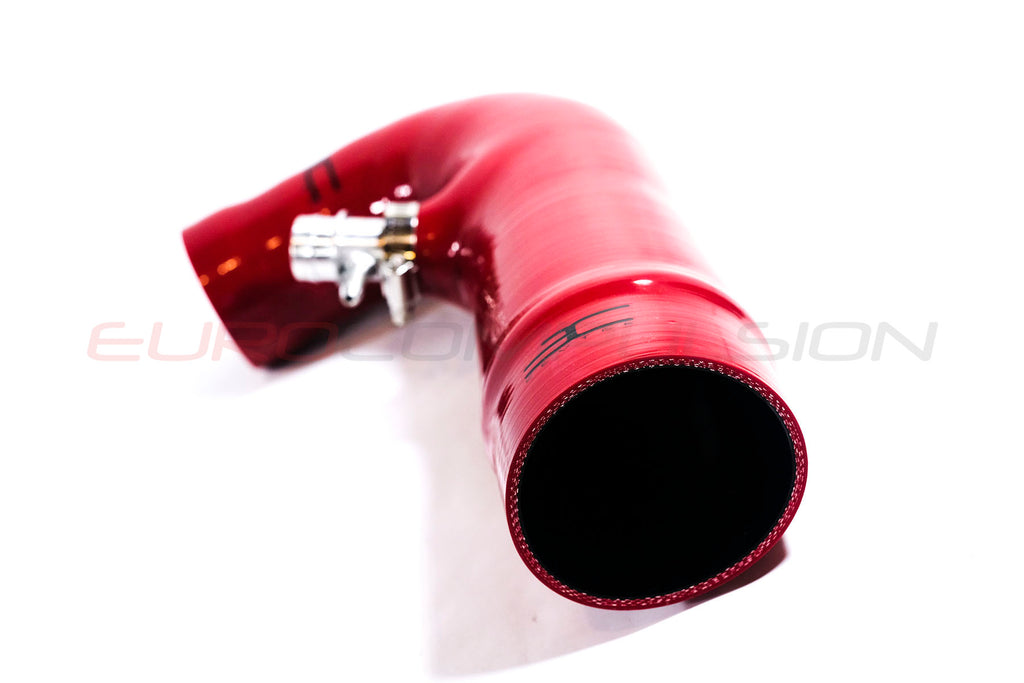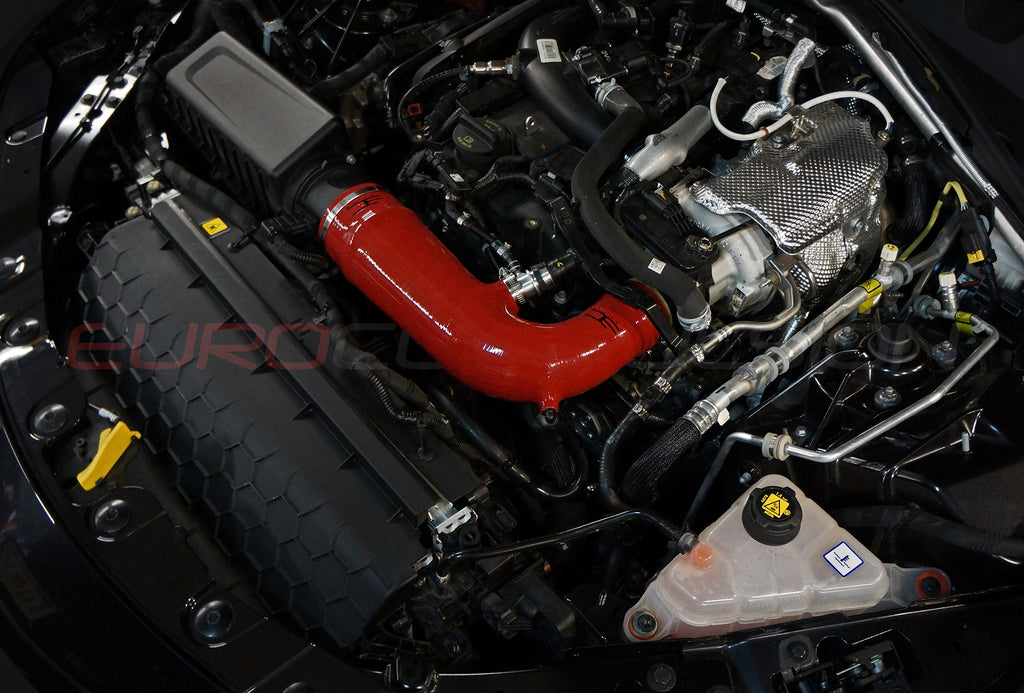 V1 AIR INDUCTION SYSTEM (ALFA ROMEO GIULIA/STELVIO 2.0L)
EUROCOMPULSION® is pleased to present the V1 Air Induction System (Intake) for the ALFA ROMEO GIULIA 2.0L Turbo.
The V1 Induction Kit replaces the factory plastic intake hose with premium 4ply Silicone utilizing our KEVTEK reinforcement and construction. Our V1 uses larger diameter transitions over the stock intake piece for increased air volume and flow.
A stepped design at the turbo inlet side maintains laminar flow and reduces turbulence. The smoothed interior walls and extremely low thermal conductivity of our silicone will provide cooler and denser air to the turbo inlet increasing engine efficiency and power output.
This as well as our other available intakes are perfectly paired and designed with our Euro+Drive® Tuning System in mind.

FEATURES:
Increased Power Output
Reduced Air Intake Temperatures
Increased Air Density at the turbo Inlet
Reduced Pressure Losses in the intake tract
Increased diameter transitions for more air volume
Stepped turbo inlet design for increased laminar flow and decreased turbulence
Maintains all factory emissions and vacuum routing
Easy Installation, no alteration to vehicle required
Will

 

NOT trigger Check Engine Lights
New Machined EVAP Venturi, W05 Compatible, NO CELS
Increased Aesthetics
Retains Factory Air-Box
Easily reversible
Includes all necessary Clamps, Fittings, and Hoses
Can be used with Upgraded Drop-In Filter
World Wide fitment for all Giulia & Stelvio 2.0L Petrol (gasoline) engines
APPLICATION:
Alfa Romeo Giulia 2.0L Turbo
Alfa Romeo Stelvio 2.0L Turbo
TECHNICAL INFO: HERE
INSTALLATION INSTRUCTIONS: HERE