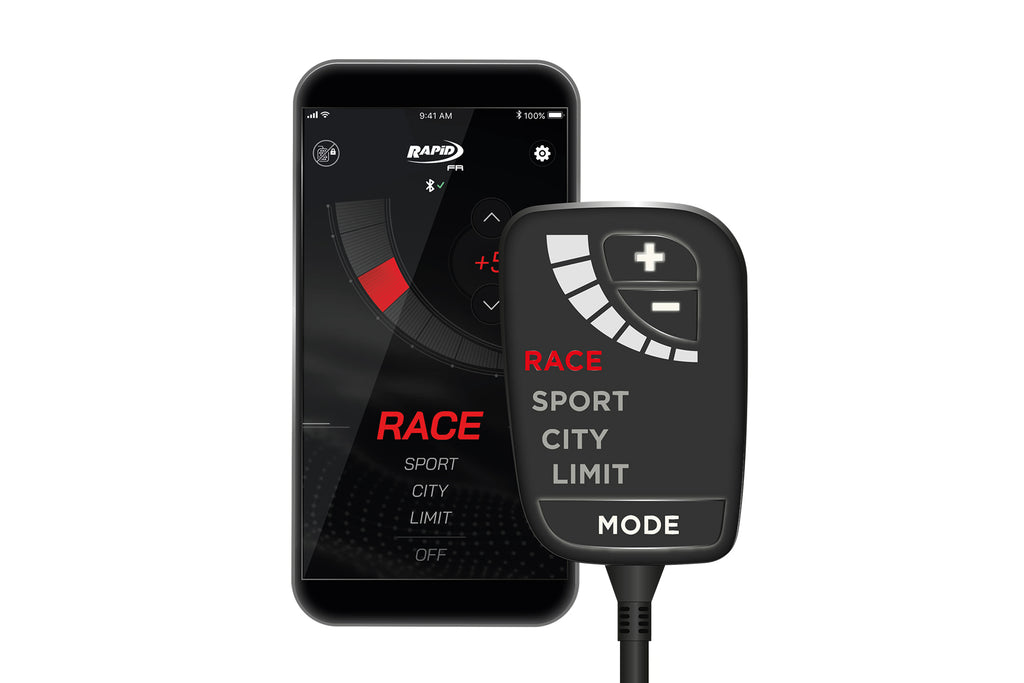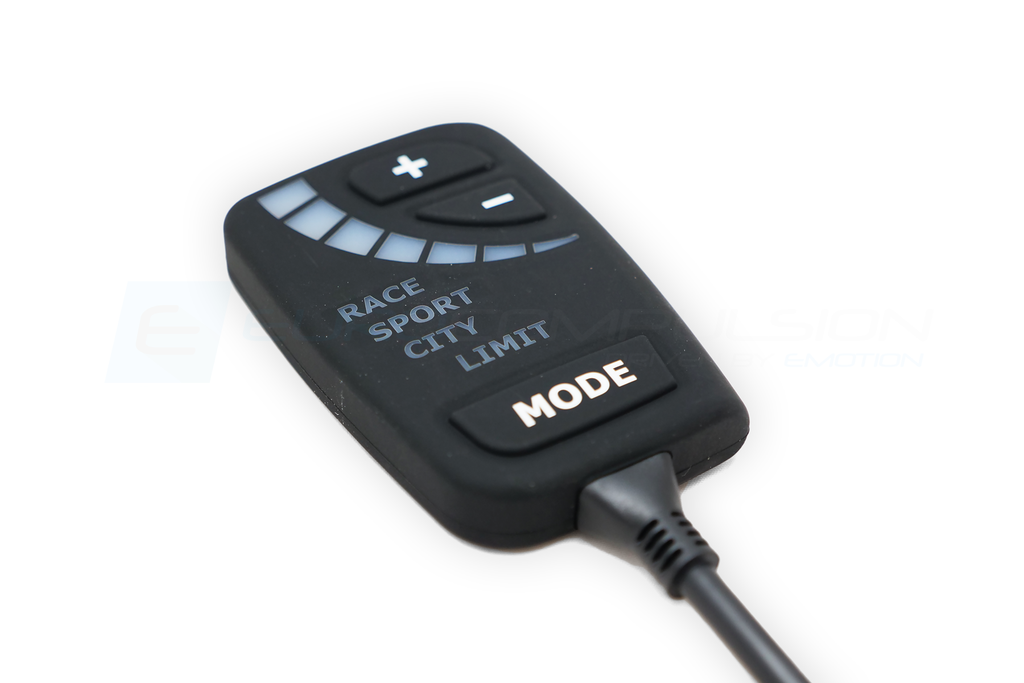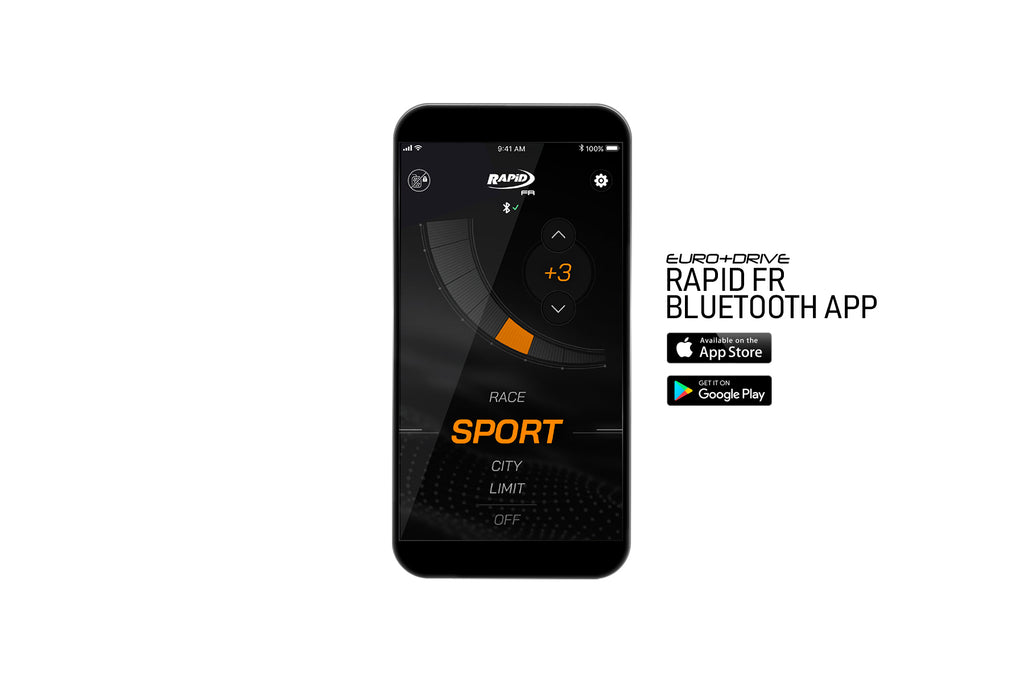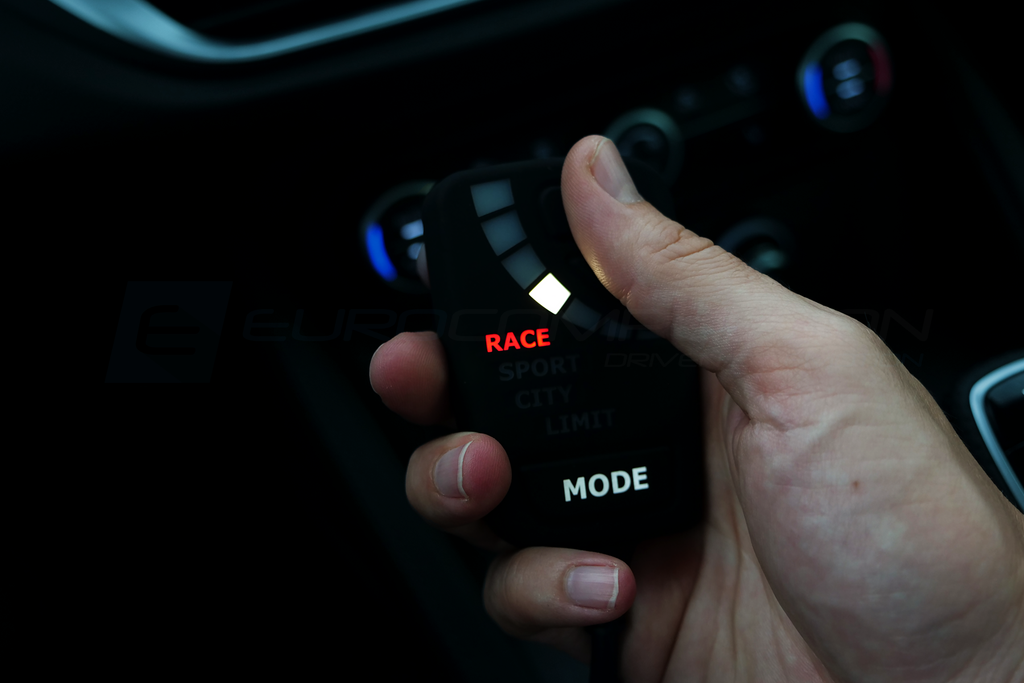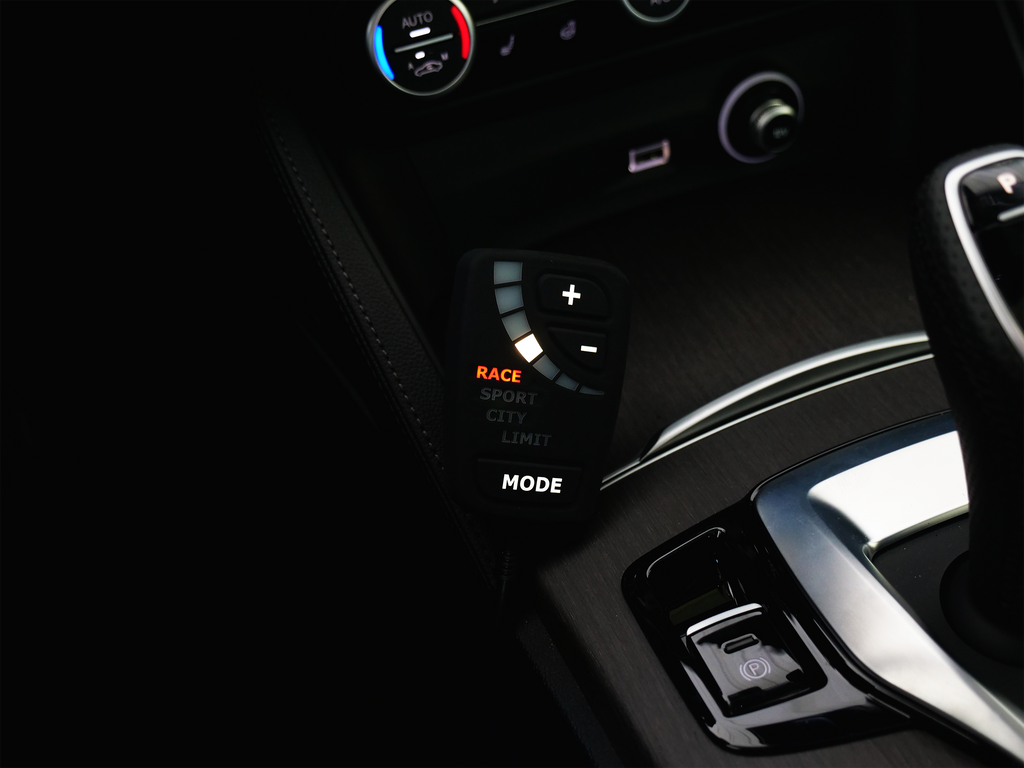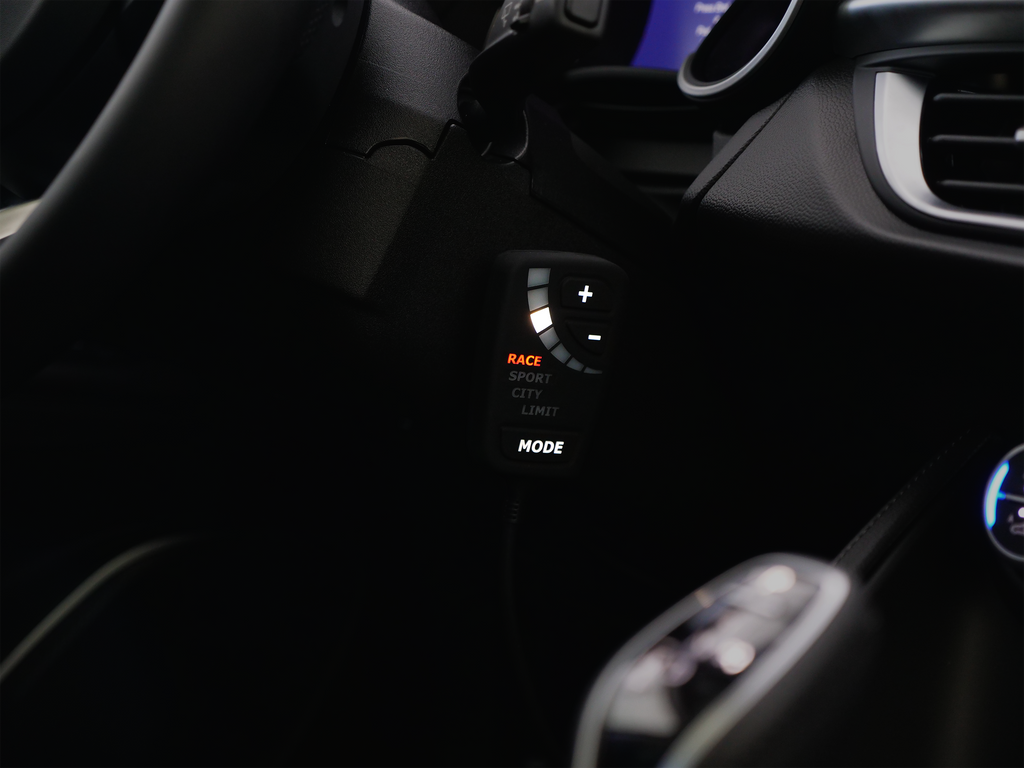 EURO+DRIVE FR PEDAL CONTROLLER (BLUETOOTH) (124 SPIDER/ABARTH)
Fine tune your pedal response at the touch of a button! EUROCOMPULSION presents the EURO+DRIVE FR (Fast Response), a module designed to increase pedal response and allow end user adjustments on the fly. 
 EURO+DRIVE FR does not provide increases in power and torque, but modifies the responsiveness of the accelerator pedal, thus allowing the vehicle's response to be adapted to one's driving style or preferences.
This module pairs well with or without tuning systems, as it is designed to give the end user full control over their preferred pedal settings. ECU tuning (like the EURO+DRIVE) often increases pedal response, however the EURO+DRIVE FR allows for more precise customization for any situations, making it an excellent add on to any kind of ECU tune.
 APPLICATIONS:
FIAT 124 ABARTH (All Transmissions)
FIAT 124 SPIDER (All Transmissions)
INSTALLATION:

 FEATURES:
ALL-IN-ONE MODULE: Single, double, triple analog, Pwm and Sent signals in a single unit.
PLUG & PLAY: Easy installation, no wiring.
28 CUSTOMIZED SETTINGS: 4 drive modes to support your moods + 7 customizable settings to boost them up
BLUETOOTH READY: Each unit is bluetooth compatible with the RAPID FR APP, available in the Apple or Google Play Store
SLEEK DESIGN: Ergonomic shape, back lit buttons, soft touch surface, durable design.
MODES:
The EURO+DRIVE FR has four modes with seven configurations each, making it possible to create your own preferred settings in real time.
The ergonomic shape with backlit buttons and the wiring separated from the main unit make the EURO+DRIVE FR an extremely versatile product.
LIMIT - ECO/VALET:  ECO makes the engine delivery smoother to offer more efficient driving both in terms of reducing fuel consumption and driving in adverse weather conditions. VALET reduces the functionality of the pedal in four steps, passing from a decrease in performance to the total cancellation of the pedal action.
CITY: Maintains response of the vehicle during driving in traffic, offering greater responsiveness when more power is required. The modification of the pedal response occurs in fact only over a predetermined percentage, maintaining operation at partial loads unchanged.
SPORT: The accelerator response speed is enhanced along the entire pedal stroke, obtaining a more aggressive engine response for the same pressure. Ideal for vehicles that lack inspiration at low speeds or to increase driving pleasure.
RACE: The EURO+DRIVE FR module offers maximum responsiveness to the throttle controls. The delivery curve is anticipated in order to obtain an immediate response of the vehicle with a reduced pressure of the pedal.
RAPID FR BLUETOOTH APP: 
Control the EURO+DRIVE FR with your Android or Apple smartphone. The application allows you to select and save the preferred combinations of the 28 available settings and thus obtain the ideal answer to your needs with simple and intuitive commands on the fly. Customize your layout, remember settings, make quick changes, and more.