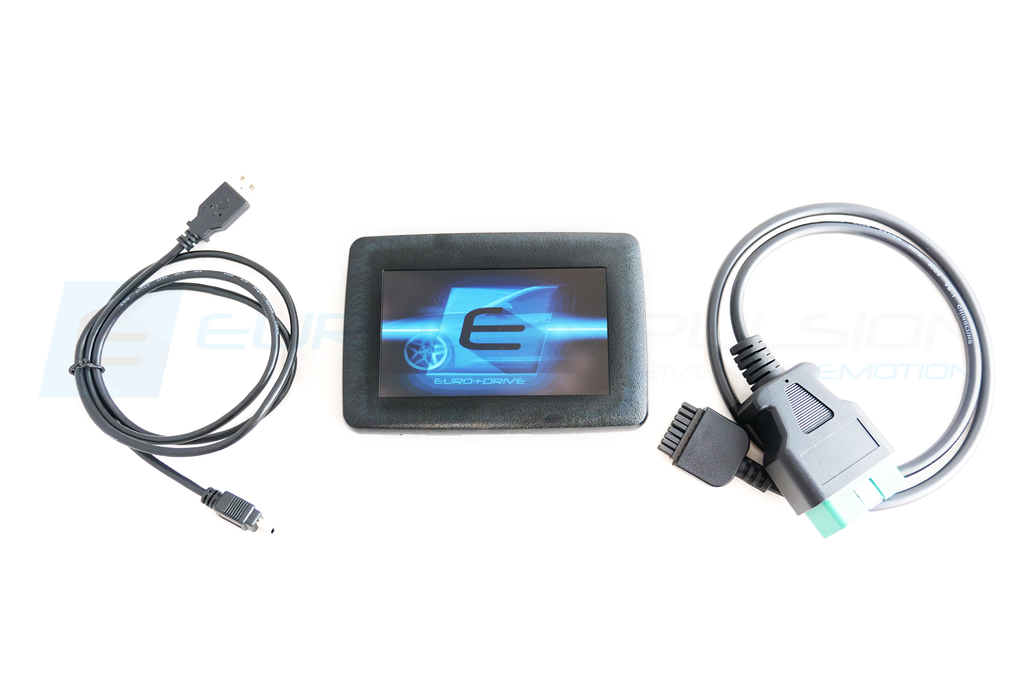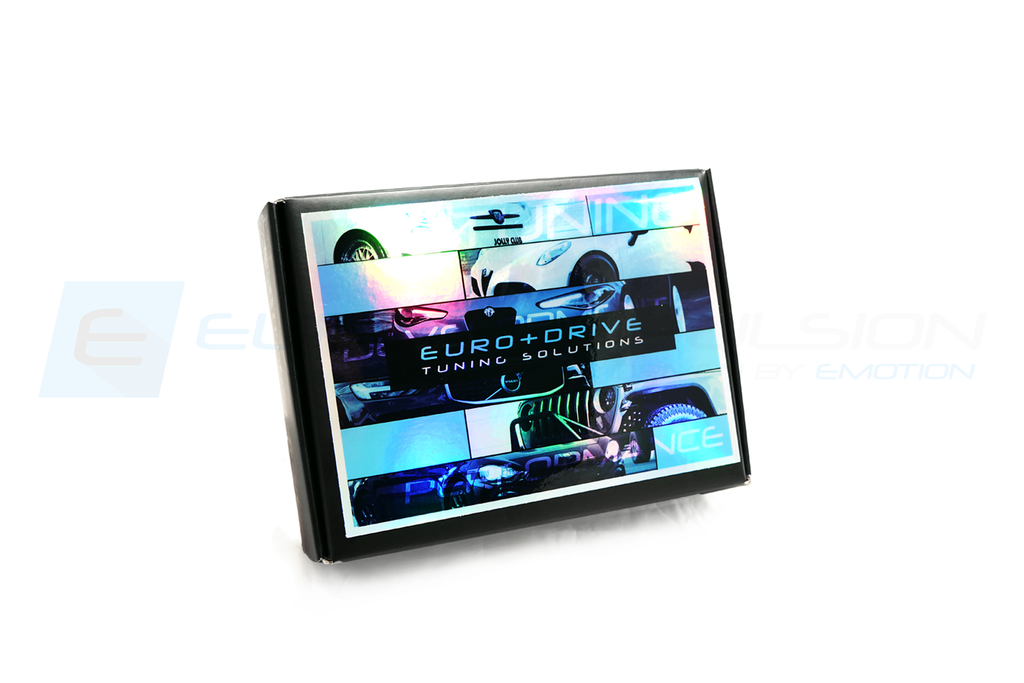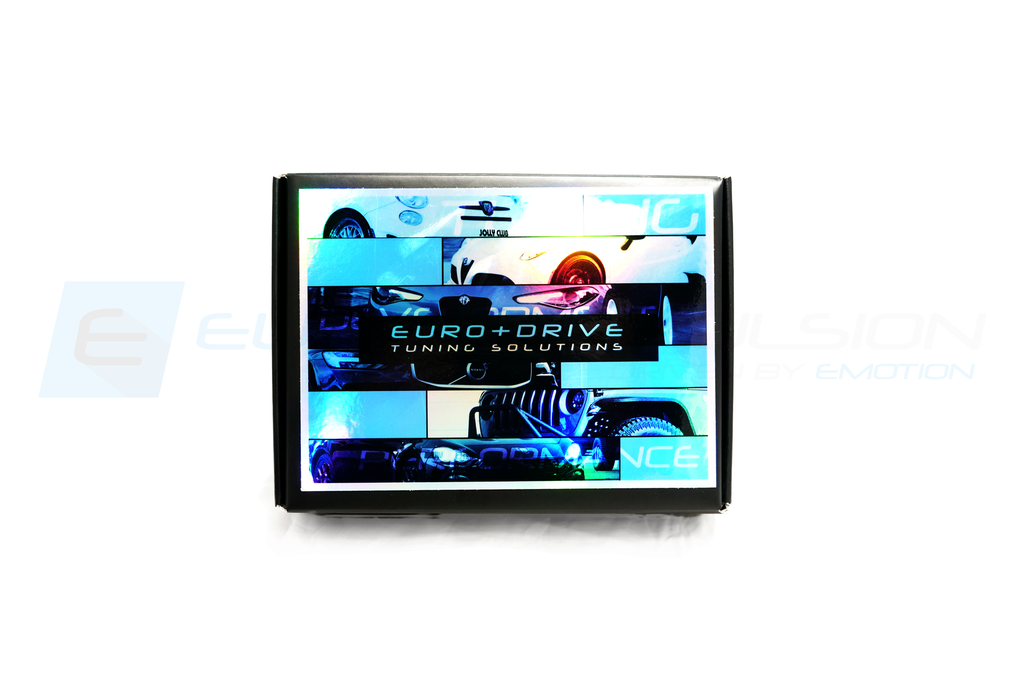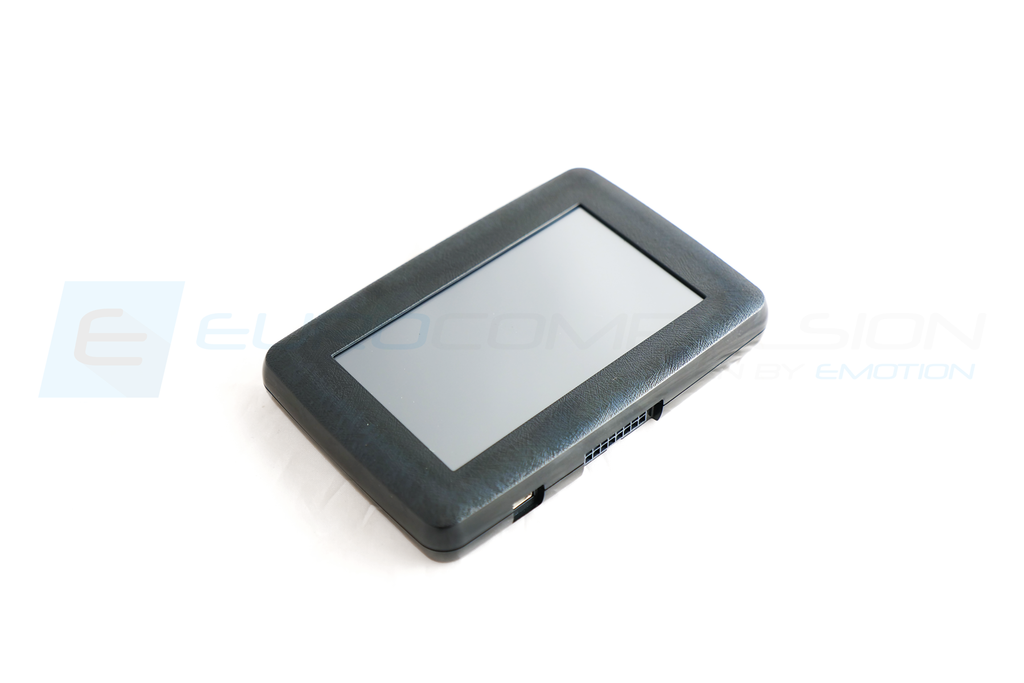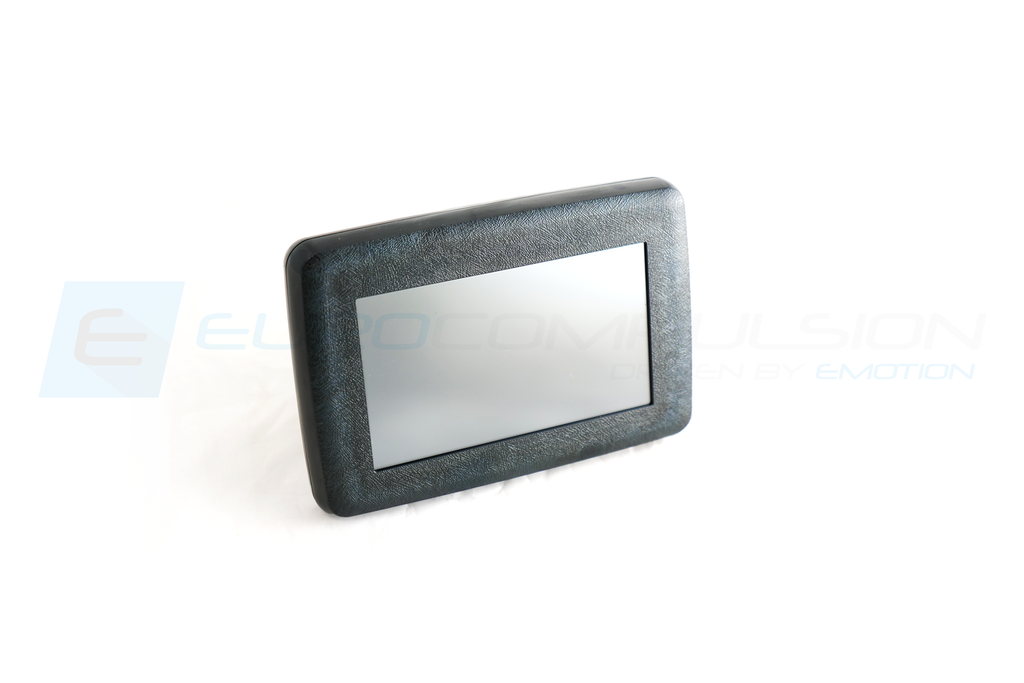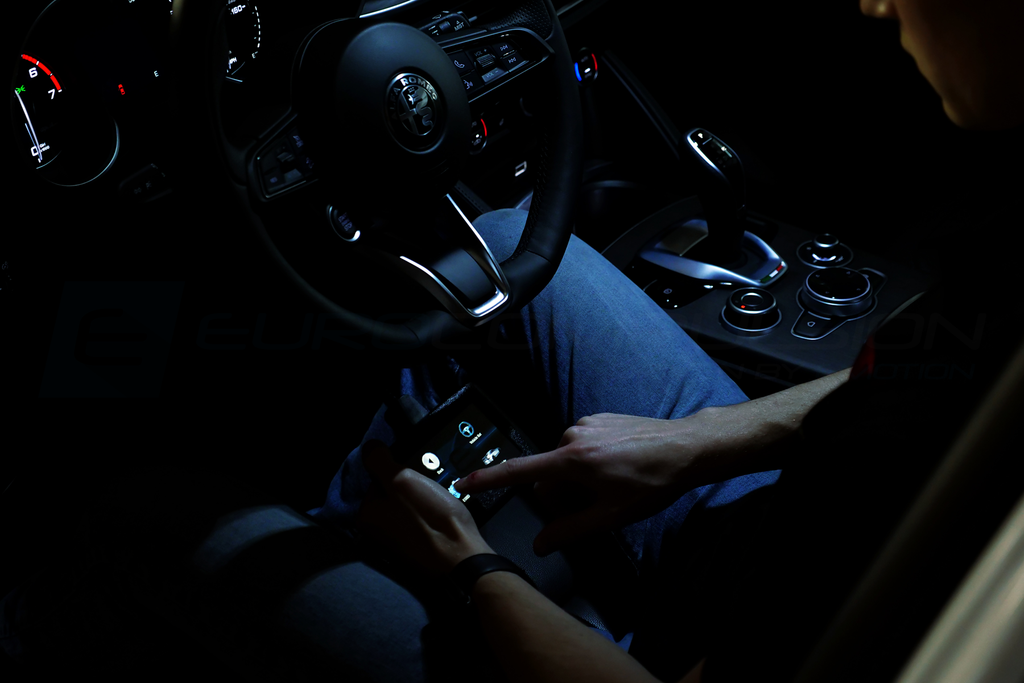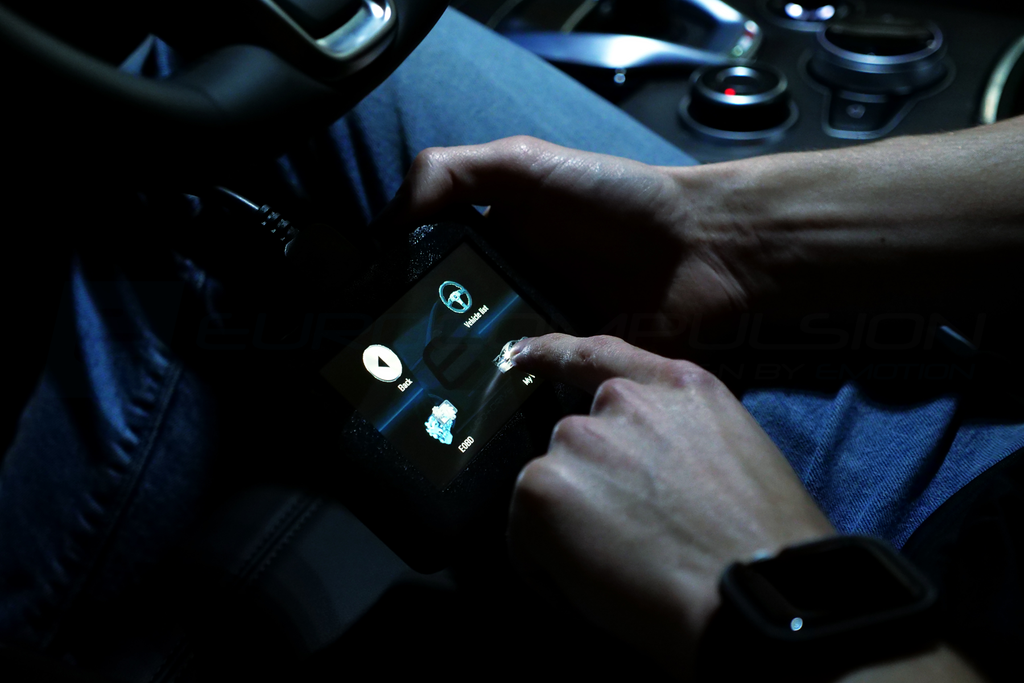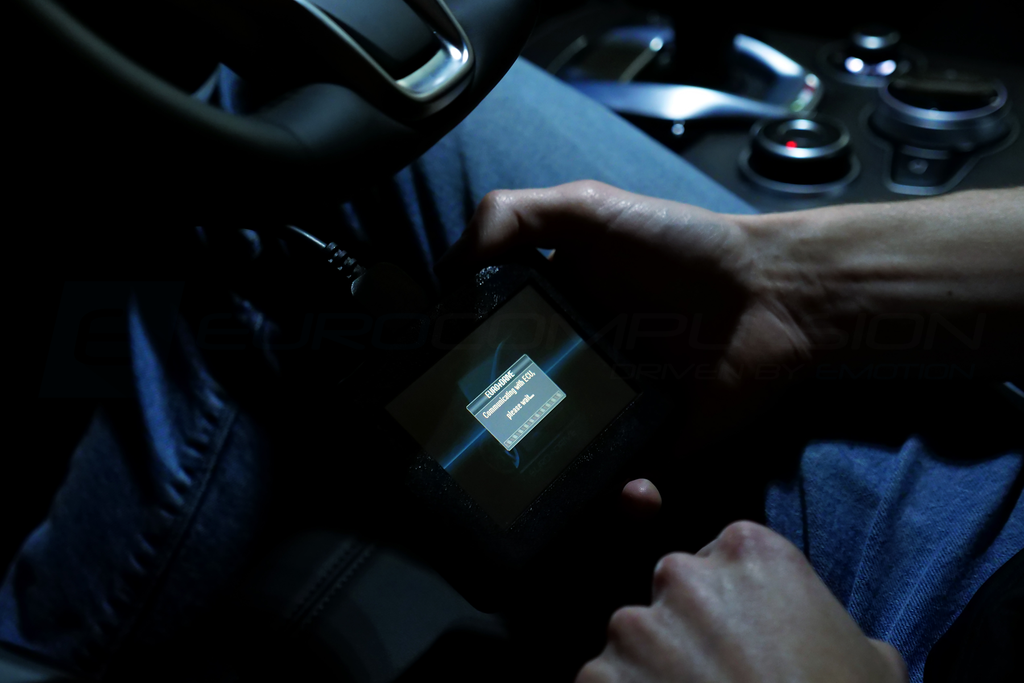 EURO+DRIVE® TUNING SYSTEM (FIAT 500L)
EUROCOMPULSION® brings you the first OBD based tuner for the 500L. Using genuine OEM FIAT based software,protocols and maps, we have opened the next chapter for these cars. We are proud to have the ability to offer you the most comprehensive tuning option for your FIAT 500L. Each purchase includes FULL access to each purchased PHASE (P1 & P2 included in purchase) featuring additional support for all of your modifications and expanded power potentials for those utilizing EUROCOMPULSION® hardware.
The Euro+Drive Tuning System includes a map request of Phase 1 and Phase 2 with any of the tuning options applied. Simply meet the tune requirements to run the tune. Additional map requests of the same Phase tune, but options changed, would be a map revision fee.
For Phase 3 or a Custom Tune see here.

EURO+DRIVE® FEATURES:

True OBD2 Flash Tuning/Calibrations
Use of Genuine OEM Software,Maps and Protocols
Simple User Interface (with on-line instructions)
Storage of 5 maps for convenient map switching (including your stock map)
Each Map is custom calibrated to your ECU specific file and VIN number
Maps will include modification calibrations
Maps will Optimize power, drive-ability, and efficiency 
Unparalleled consistent, linear, & smooth power delivery
Maps will retain OEM tuning logic ( IE self adaptation) and all safety checks
Flashing procedure is easy, safe and protects against incomplete/incompatible flashes
All factory hardware works properly 
The EURO+DRIVE® does not hack/manipulate or bypass the factory ECU
Full control over all engine parameters by utilizing true factory maps
Specially requested tunes available (additional fees may apply)
91oct minimal fuel requirement
EURO+DRIVE® Operation Times: Read (35 MIN.) Write (25-50 MIN.)
----------------------------------------------------------------------------------------------------------
EURO+DRIVE® TUNING FEATURES (INCLUDED):
RAISED REV LIMITER
RAISED SPEED LIMITER
DOWNPIPE OPTIMIZATION
PARK/NEUTRAL REV LIMITER REMOVAL (AUTO TRANS)
LAUNCH CONTROL (MANUAL TRANS ONLY)
POPS & BANGS (EXHAUST NOISE)
BURBLES (EXHAUST NOISE)
EURO+DRIVE® CUSTOM TUNING FEATURES (ADDITIONAL CHARGES MAY APPLY):
BIGGER TURBO
E85 OPTIMIZATION
ALTERNATIVE/HIGHER OCTANE FUEL OPTMIZATION
WATER/METHANOL OPTIMIZATION

EURO+DRIVE® MANAGER & PORTAL:
Use your PC to access the EURO+DRIVE® portal to manage maps.
Upload your read ECU files, download the latest calibrations, and update your device.
 All Phase 1 & 2 Maps/Calibrations are included in the initial purchase
Via this portal, EC will continually offer new map releases, updates, etc.
----------------------------------------------------------------------------------------------------------
----------------------------------------------------------------------------------------------------------

EURO+DRIVE® MAP STATUS: 
P 1 - RELEASED 185 WHP / 205 WTQ
P 2 - RELEASED 205 WHP / 229 WTQ
WE CANNOT GUARANTEE THE ADVERTISED GAINS IF YOU HAVE MODS WE HAVE NOT TESTED IN HOUSE.

2013-2020 FIAT 500L - AVAILABLE
INSTALLATION INSTRUCTIONS: 
WE CANNOT GUARANTEE THE ADVERTISED GAINS IF YOU HAVE MODS WE HAVE NOT TESTED IN HOUSE.
NEVER DISCONNECT THE UNIT WHILE READING/WRITING, NEVER RESET THE UNIT UNTIL DIRECTED TO DO SO. RECOVERY MODE AND UNLOCK FEES MAY RESULT.
ENGINE HP NUMBERS ARE CALCULATED FROM THE WHP NUMBERS BY OUR DYNO SOFTWARE.
DYNO NUMBERS WILL VARY WITH CLIMATE AND DYNO. PLEASE LOOK AT PERCENTAGE GAINS FROM STOCK.
Eurocompulsion cannot guarantee the success or stated power gains while using modifications not tested in house or recommended. When testing results, always follow proper dyno procedures, use appropriate fuel, and compare to vehicle specific stock deltas. Eurocompulsion is not responsible for damage caused by or incurred by other modifications or user error/installation error by user or third party. End user is responsible for all unlock fees should they be incurred due to: dealership flash over of tune file prior to flashing back to stock, user error in use of the handheld, or user reset of the handheld without authorization of Eurocompulsion. Off-Road & Race Use Only. "Not legal for sale for, or use on, pollution-controlled vehicles." "Legal only for racing vehicles which may never be used upon a highway. Not applicable or intended for street or highway use."
The EURO+DRIVE handheld can easily be reset and memory erased so that you can transfer to another owner or another vehicle. However, failure to flash your ECU back to stock prior to selling your vehicle, selling your handheld, or bringing your car into the dealership for maintenance will lock your handheld and prevent a memory erase from being executed. In this case, you will be forced to send back your handheld and purchase a replacement handheld for $300, no exceptions.