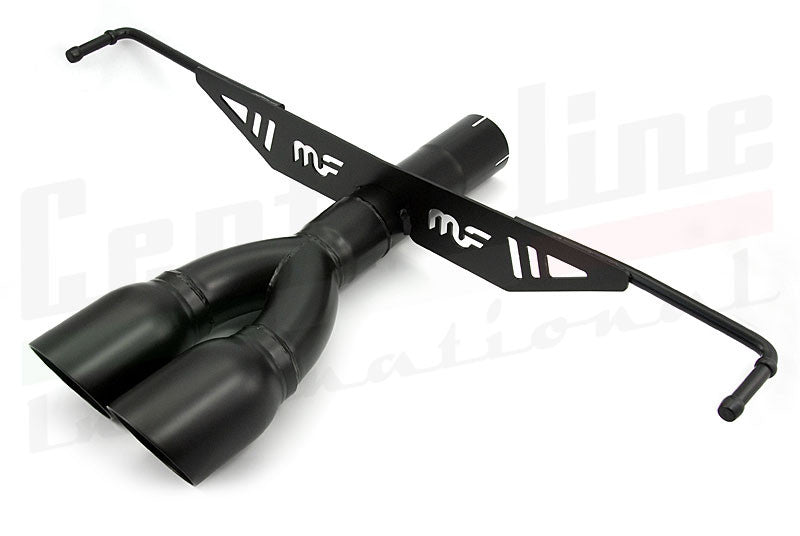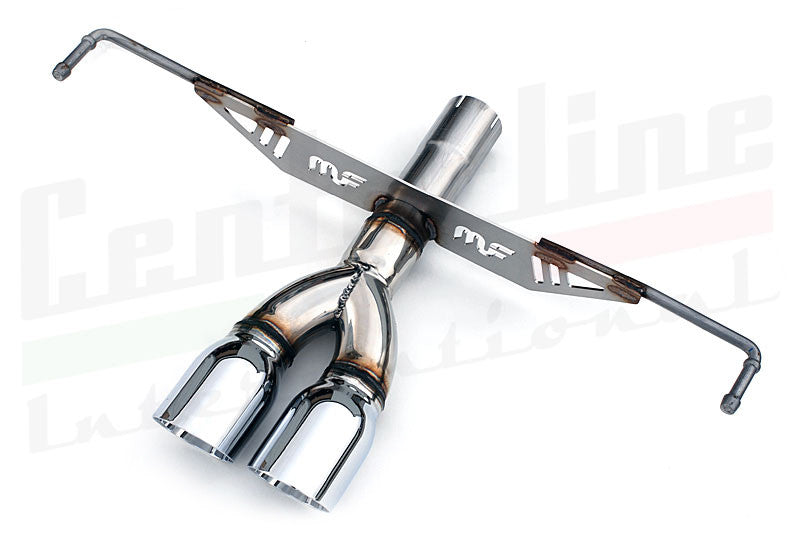 COMPETIZIONE EXHAUST ALFA ROMEO 4C CENTER EXIT EXHAUST
The Competizione system is our new 100% stainless steel center-exit Alfa Romeo 4C exhaust system -  a Centerline exclusive. Made in the USA by performance exhaust specialists Magnaflow, the system provides a raw tone which is deeper than stock and gives less back pressure for increased performance.
 The Competizione is a complete large diameter "cat back" exhaust which includes a new mid-pipe and non-resonated center exit rear section. Kit also includes replacement mesh inserts for the rear valance and detailed installation instructions. If you are looking for a resonated exhaust system which eliminates the drone of the stock 4C exhaust, please see our Stradale center-exit system.

Available Finishes:
-Polished Finish
-Black Ceramic Coating
Dyno tests show the system provides gains of 14WHP and 12.5WTQ of torque!
FEATURES:
Raw & Deeper Tone
Center-Exit Design
Gains of 14WHP & 12.5WTQ
Includes Rear Mesh Panels & Hardware
Stainless Steel Construction