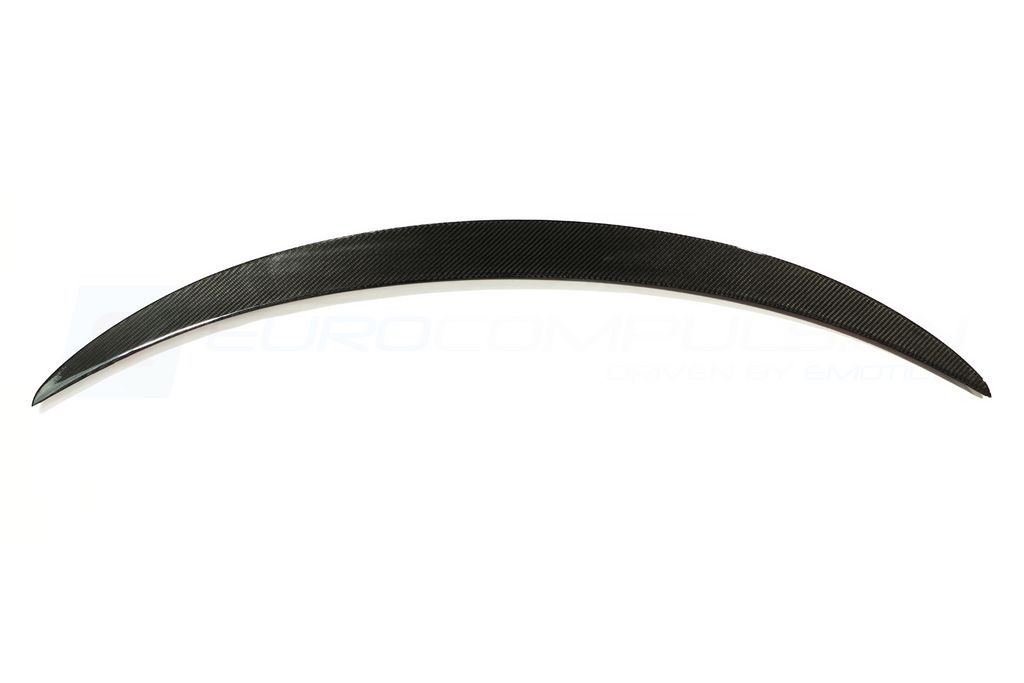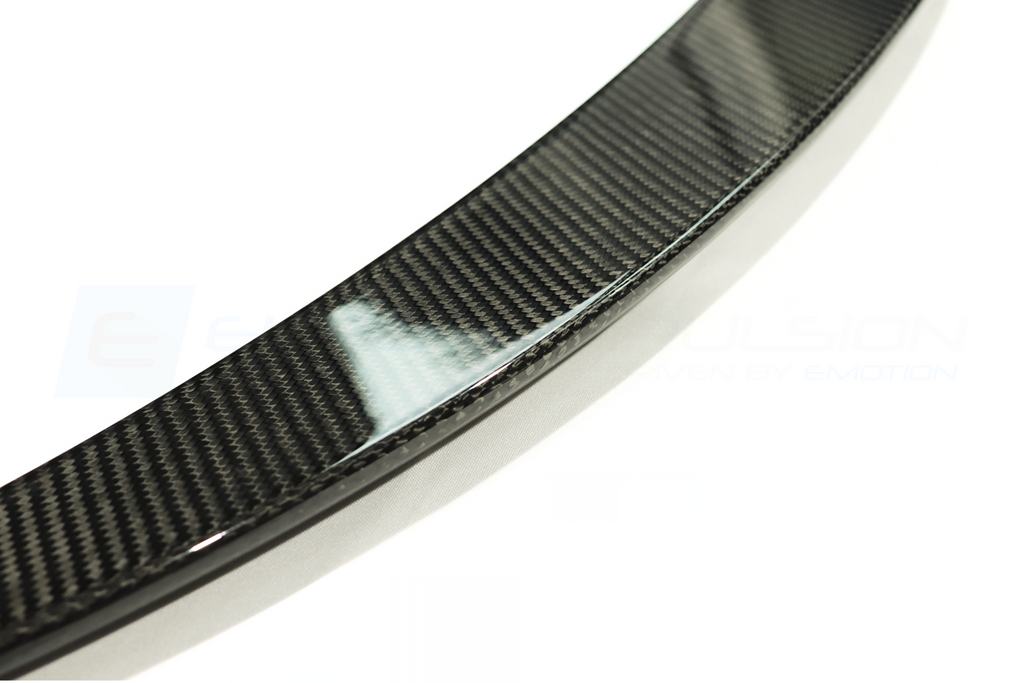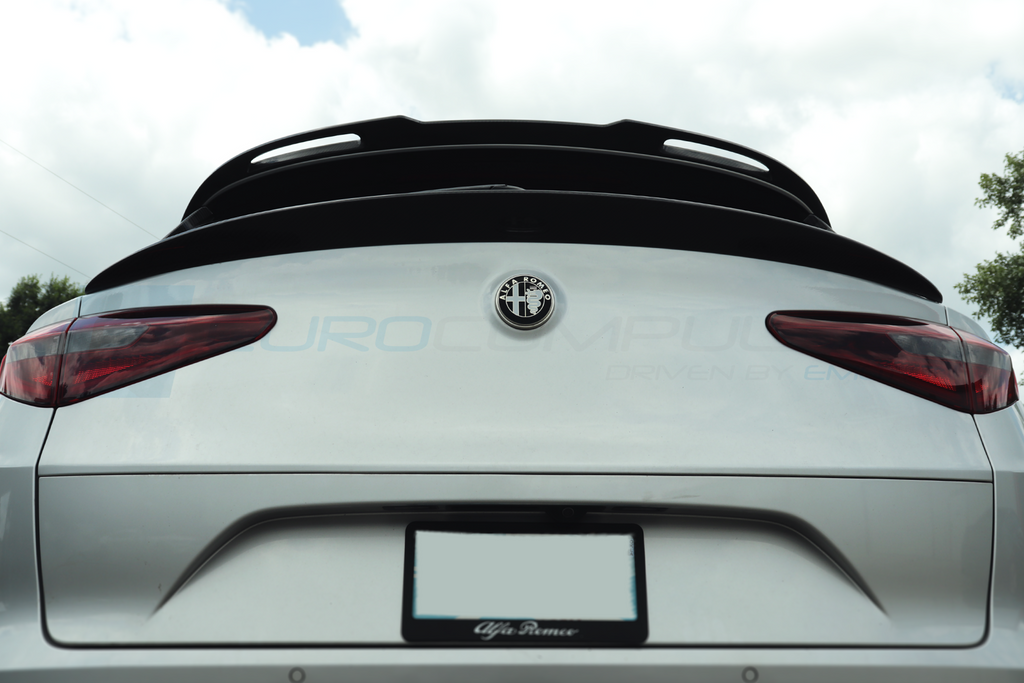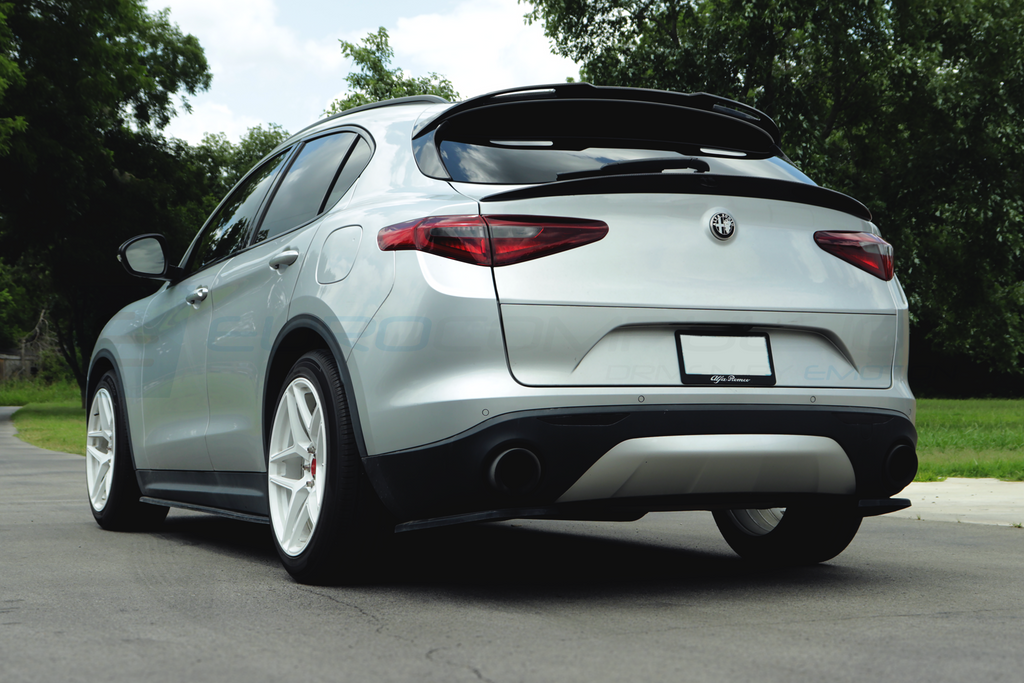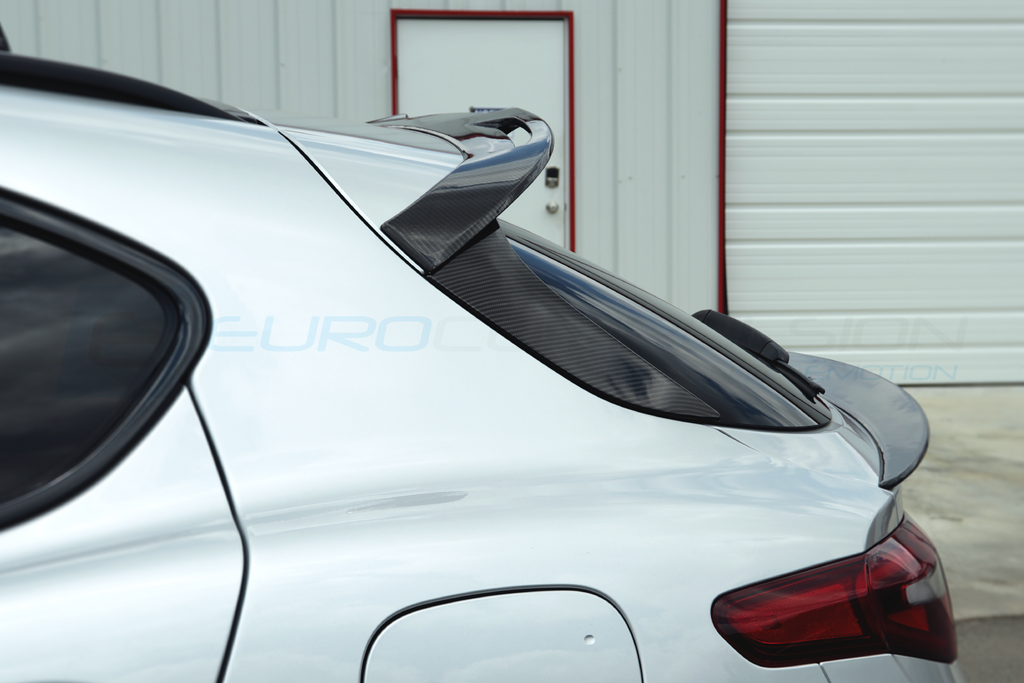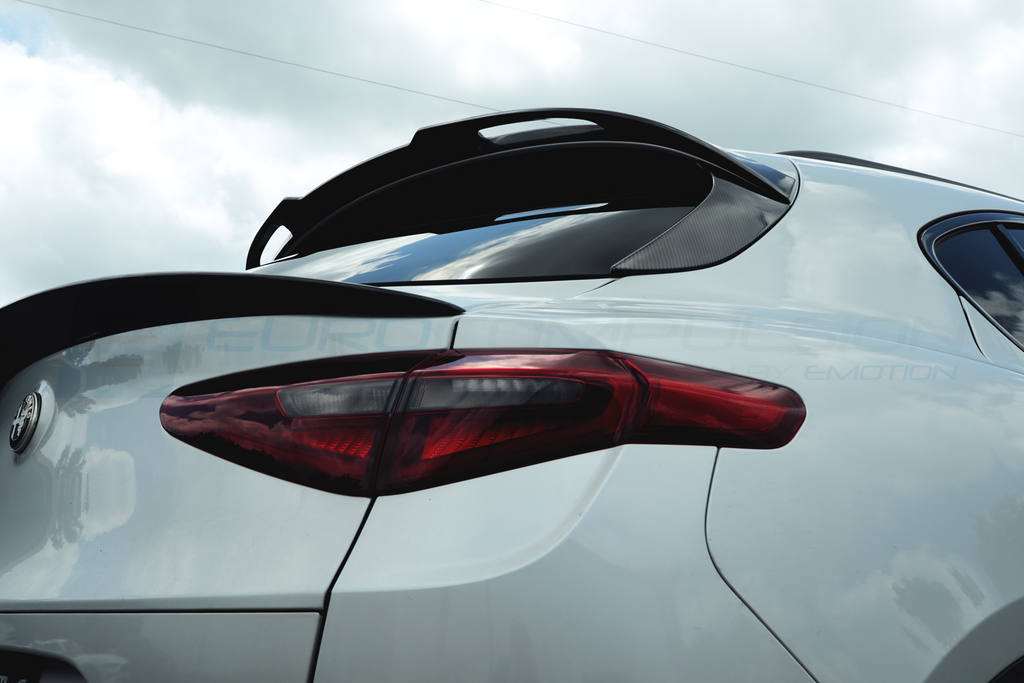 CARBON FIBER TRUNK SPOILER (MIDDLE) (ALFA ROMEO STELVIO 2.0L & STELVIO 2.9L QV)
Get your Stelvio's rear to POP with a beautiful carbon fiber trunk spoiler (or middle spoiler). Make a statement with this sporty visual upgrade. Simple installation and built to withstand all the elements.
FEATURES:

Designed for the Alfa Romeo Stelvio 2.0L & 2.9 QV
High-quality, 100% Real Carbon Fiber

Gloss Finish
Double UV-protected clear coat

Clear 3x3 twill weave Carbon Fiber

Built for extreme durability and longevity

Precision Fitment and crafted to mount perfectly on the Stelvio's Mid Trunk Area

Ultra Lightweight
INSTALLATION:
Installation is a breeze. Includes double-sided 3M Tape. Simply clean the surface in the shade before installation (Rubbing alcohol is recommended for cleaning due to quick evaporation) and stick. Pro Tip: Sometimes wings and spoilers are rigid, and will benefit from a bit of heat to help it conform to the trunk surface. This can be done by leaving it out in the sun prior to installation, or using a heat gun on a mild setting.
APPLICATIONS:
Alfa Romeo Stelvio 2.0L 

Alfa Romeo Stelvio 2.9L QV
*NOTE*: With all of our REAR SPOILERS, we try to keep them in constant rotation of production, so we always have multiple on the shelf. In this case, the spoiler will be processed and shipped right away. In the event that we sell out of what is on the shelf, the processing and shipping times below will be applied.
*This is a large/freight item, and/or made to order. This may require additional handling/lead time to process, prepare and ship (typically 7-14 days). Shipping to destination time can vary from 15-30 days.
------------------------------------
THE 9ZERO PROMISE:

Many carbon fiber pieces appear in similar versions from a variety of places and sellers, but not all are designed and created equally in fit, finish, and attention to detail. At 9ZERO Carbon, we only offer the best. Every 9ZERO carbon fiber piece has been developed, designed, and created to excel in all categories: form, fit, and function. Every single item is prototyped, tested, and installed on our own vehicles. We deploy them daily on the track, street, and up against the seasonal elements to guarantee they not only enhance your visual aesthetic, but satisfy the highest expectations. 
ABOUT 9ZERO CARBON:
9ZERO Carbon is an automotive aesthetic design company that specializes in developing and manufacturing carbon fiber pieces and kits. Our mission: to create innovative, high-quality carbon fiber that not only elevates your vehicle's visual aesthetic, but also reflects your own inner drive for excellence. Founded with a passion for automotive artistry, the 9ZERO lifestyle is more than just a vibe. Our brand is a mindset that never settles, constantly raises the bar, and pushes the boundaries of what we can achieve. Using advanced manufacturing techniques with cutting-edge design, we craft visually stunning carbon fiber pieces that meet the highest standards of quality to help each owner showcase their own unique sense of style.
Our team is dedicated to transforming your ride into a true reflection of your own individuality, passion, and determination. Elevate your ride, raise the bar, and make YOUR statement with 9ZERO Carbon.