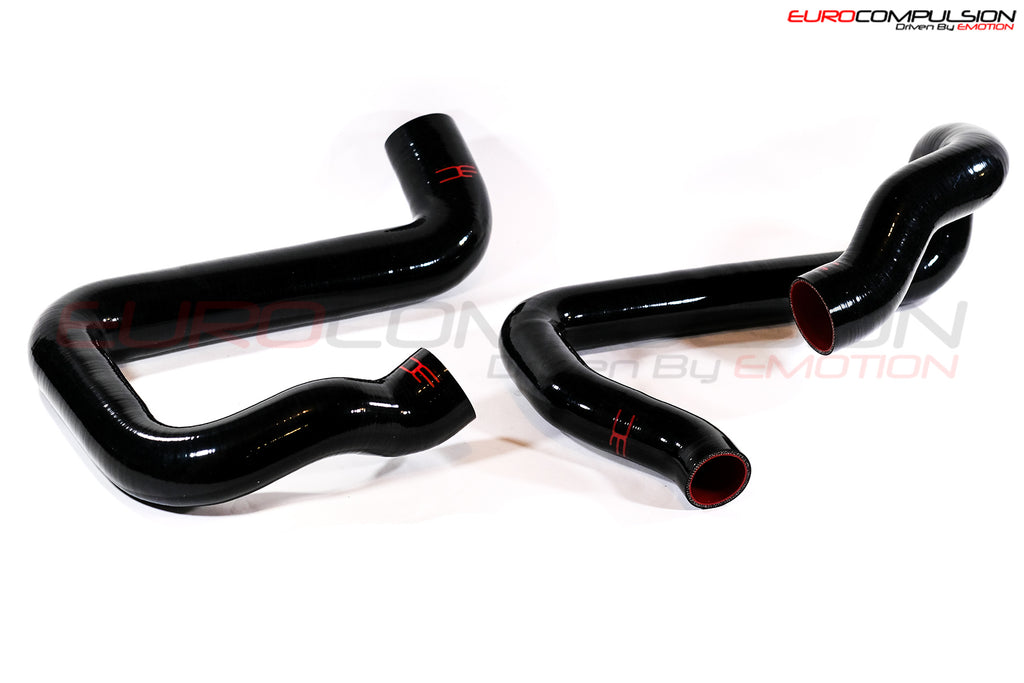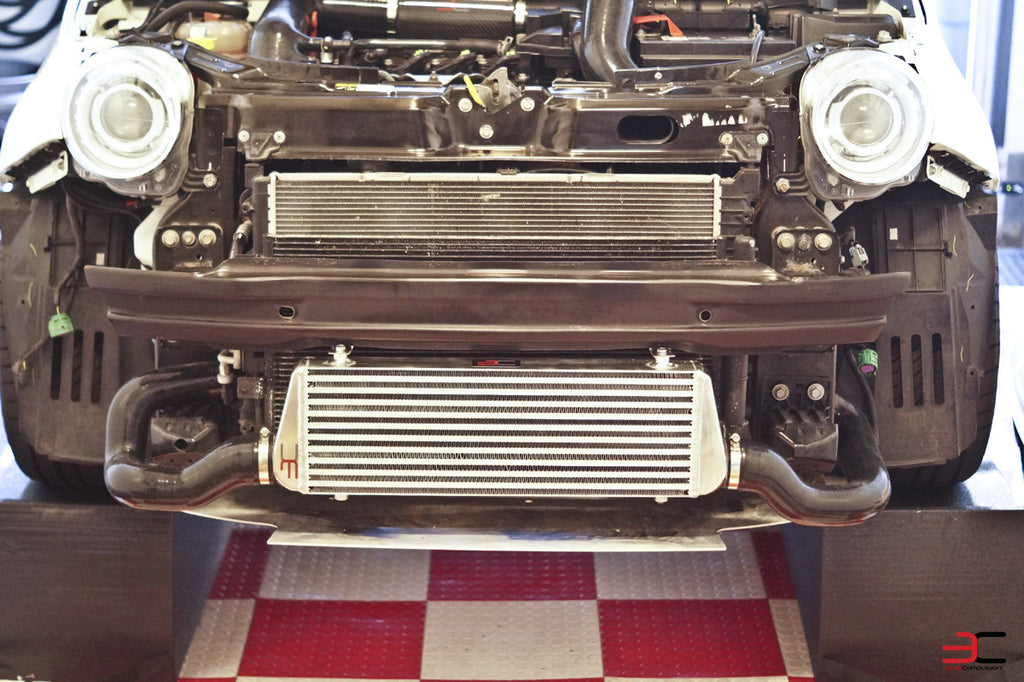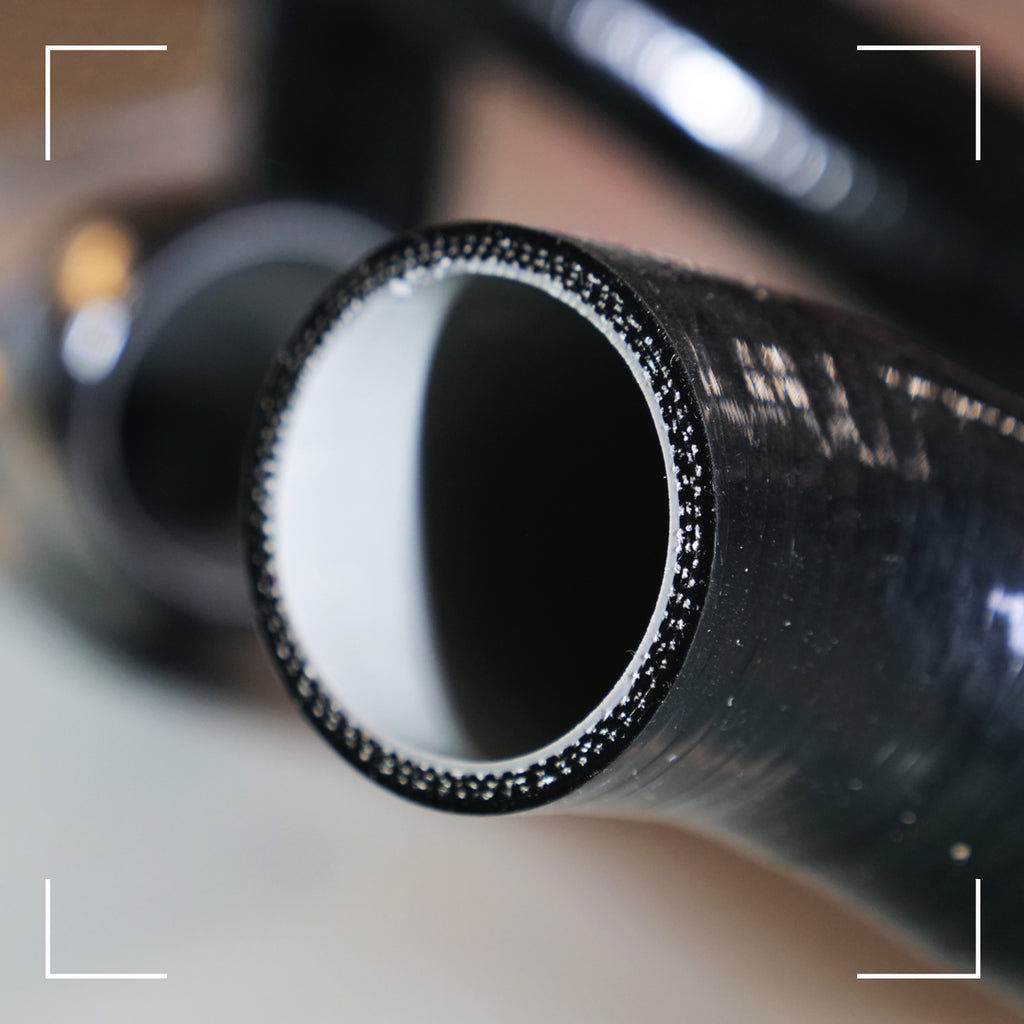 FRONT MOUNT INTER-COOLER KIT (FIAT 500 ABARTH/FIAT 500T)
 EUROCOMPULSION FRONT MOUNT INTER-COOLER KIT for the Fiat 500 Abarth and Fiat 500T features heavy duty 5 ply silicone with 4 layers of  our KEVTEK reinforcement. These heavy duty pieces are built to withstand pressures of 80+Psi and temperatures of 600+ degrees. Our Silicone piping runs a single uninterrupted line from the turbo to the inter-cooler and a single uninterrupted line from the inter-cooler to the throttle, reducing possible leak points/connection points from 12 down to 4. Our Inter-cooler core features a bar & plate construction and 370cc core volume, a 120cc increase over the factory 250cc capacity.

 Combined together, our kit will effectively lower inter-cooler temperatures, increase turbo efficiency and longevity, all while helping sustain engine power and efficiency (especially when paired with other power oriented modifications). 
This kit features brackets for easy mounting and requires ZERO drilling or modifications to your vehicle, maintaining factory-like fitment.
Designed for use with Automatic & Manual Trans vehicles. (Note: the AT and MT variants kits are different and are not cross compatible.)
Turbo-side hose is now coated and lined with a high temperature, oil/chemical resistant layer to prevent oil residue from breaking down silicone resiliency. 
FULL INTER-COOLER KIT FEATURES:
Bar and Plate Inter-cooler
120cc+ increase in cooling capacity over factory system (370cc Total)
Reduced and simplified Hose system
Larger Diameter Piping and End tanks for Higher Flow Capacity
Stock IC Diameter at Inlets and Beyond: 1.5 inch
EC IC Diameter at Inlets and Beyond: 2.50 inch, reduces to 2.00 inch to turbo
(4) Connection points VS (12) Factory Connection Points
Zero Drilling or Modification for Installation
Replaces ENTIRE inter-cooler system, no stock hoses used!
5ply

 

KEVTEK Reinforced European Silicone
Reduced Pressure drop/Increase in Cooling efficiency
Minimize and eliminate boost leaks/vacuum issues
European Manufactured 5ply, Kevlar Aramid Reinforced Silicone
Automatic/Manual Vehicles Supported
Includes Inter-Cooler, KevTek Silicone Hoses and Mounting Hardware
APPLICATIONS:
1.4L Multi-Air Fiat 500 Abarth / Fiat 500T
Auto Trans:

 

Confirmed Fitment
Manual Trans: Confirmed Fitment
 INSTRUCTIONS: HERE
 TECHNICAL INFO (PRESSURE LOSS TESTING, TEMPERATURE TESTING, AND MORE): HERE
 INSTRUCTIONAL VIDEO: 
(Thanks Dave B.)