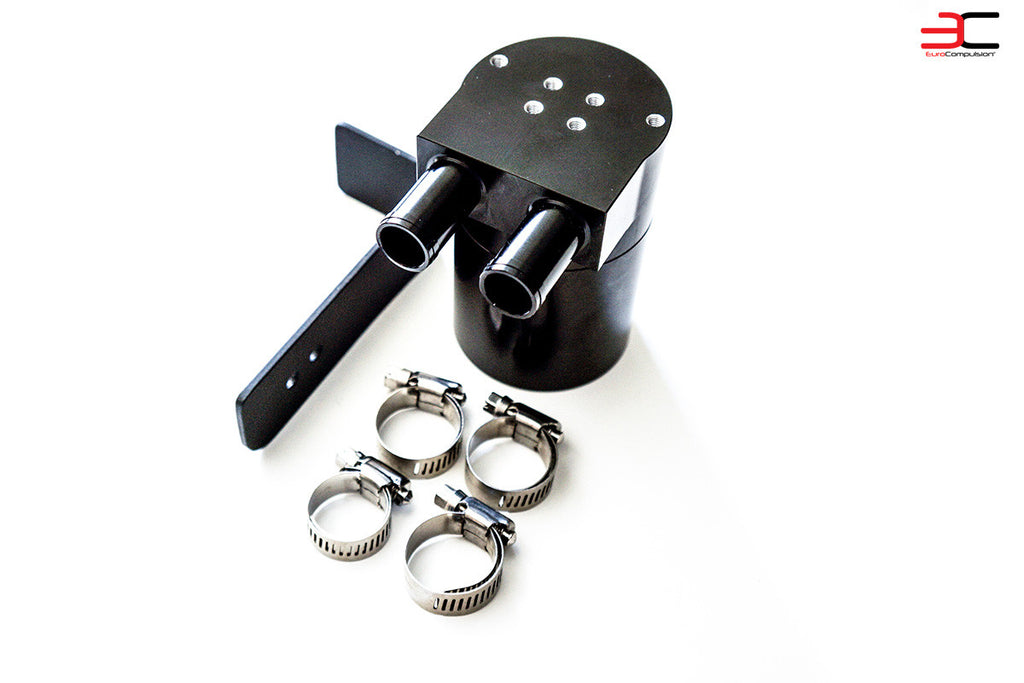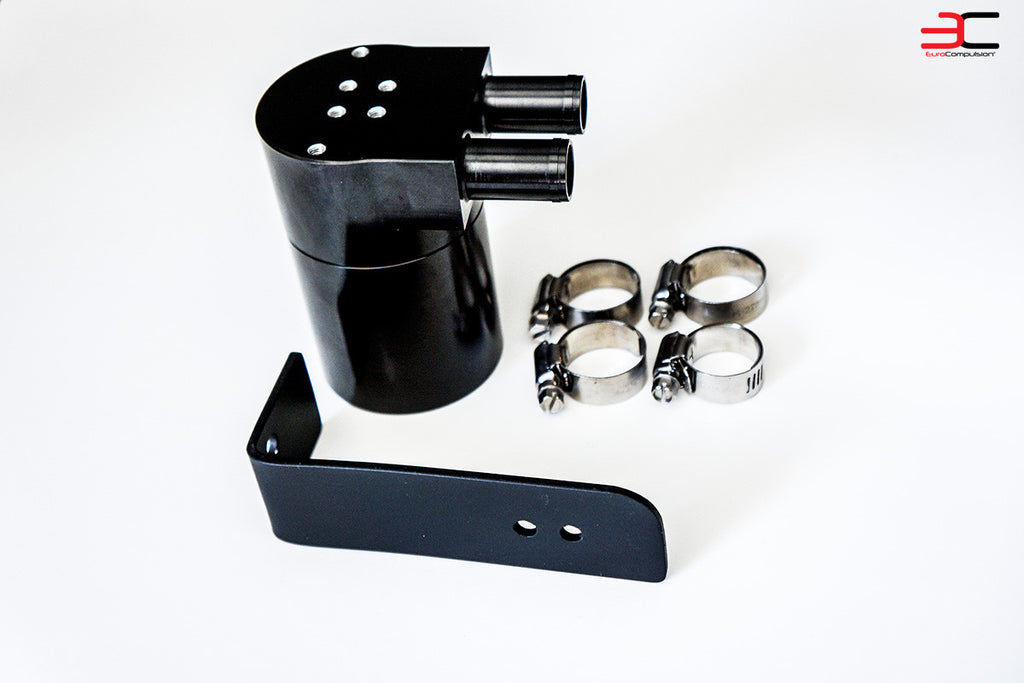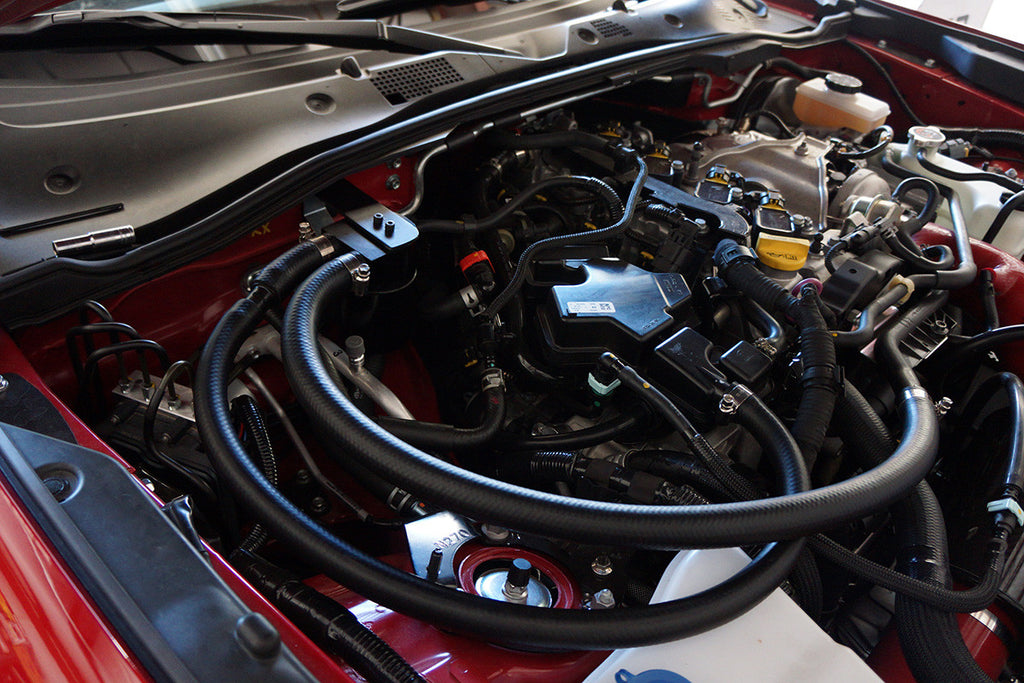 OIL CATCH CAN KIT (FIAT 124 SPIDER/ABARTH)
The EUROCOMPULSION Oil Catch Can Kit for the Fiat 124 Spider & Abarth significantly reduces the amount of oil that can normally collect inside the intake, intercooler, and overall charge system of the car.
Higher amounts of oil collection in the induction and charge systems can affect performance by reducing the thermal efficiency and operational properties of the forced induction system.
Higher induction/charge system temperatures due to reduced thermal efficiency can increase the occurrence of engine knock which can lead to reduced power.
This kit is highly recommended for modified vehicles and will also benefit the stock Fiat 124 Spider & Abarth as well. Please indicate the transmission type, as this changes the bracket and mounting location.

FEATURES:
Helps Maintain Thermal Efficiency of Induction/Charge System
Premium Aluminum Housing and Collection Canister
All Hardware/Hoses Included
Simple Installation
APPLICATIONS:
FIAT 124 SPIDER
FIAT 124 ABARTH
 INSTALLATION INSTRUCTIONS: