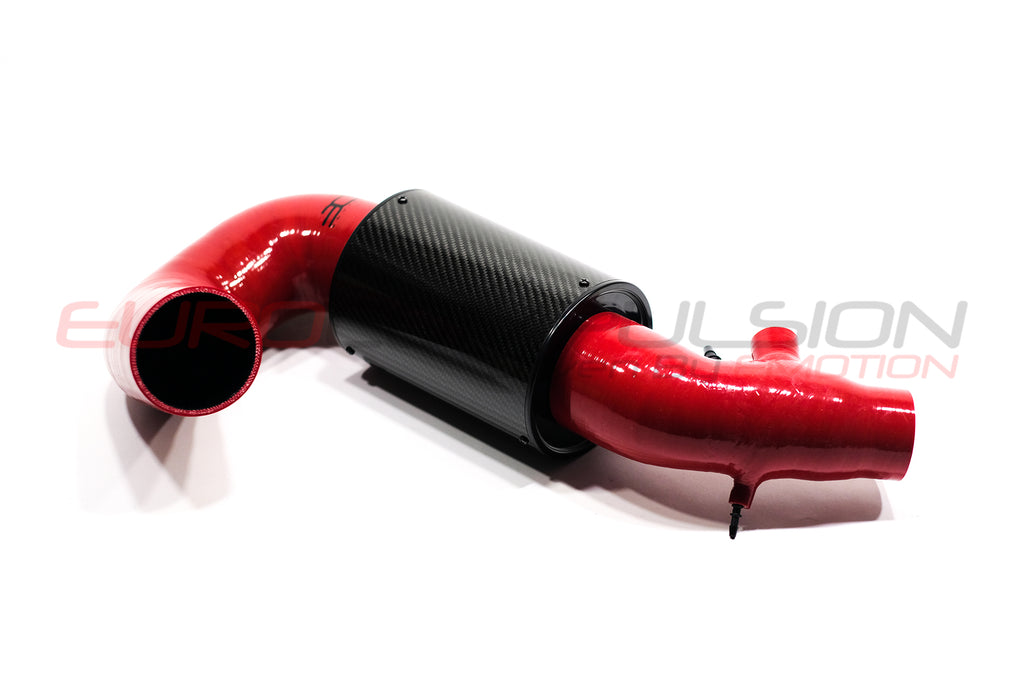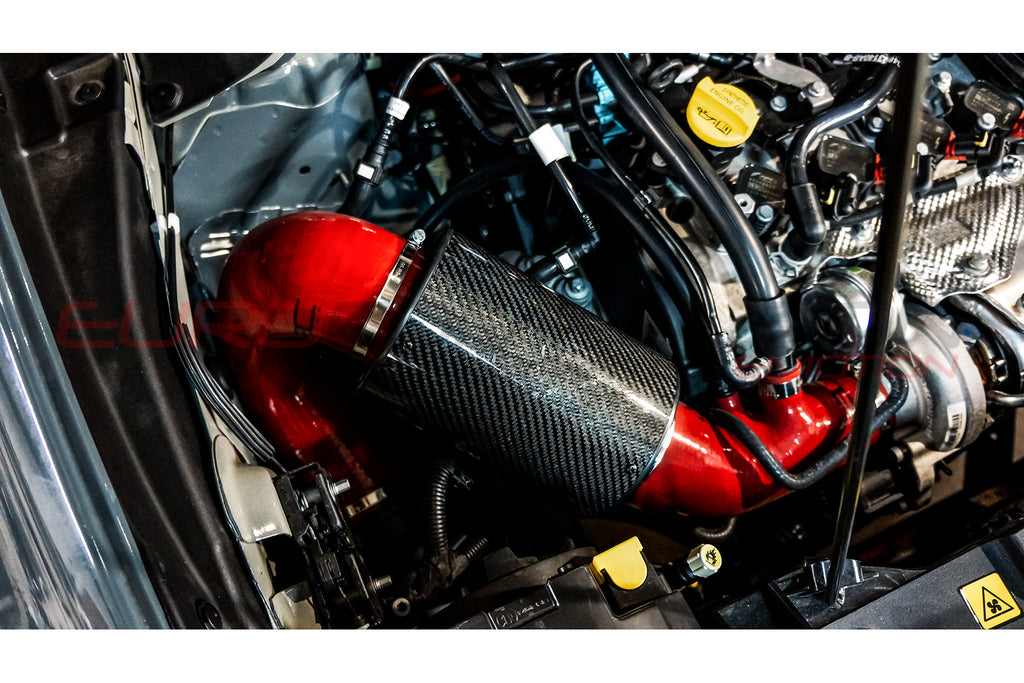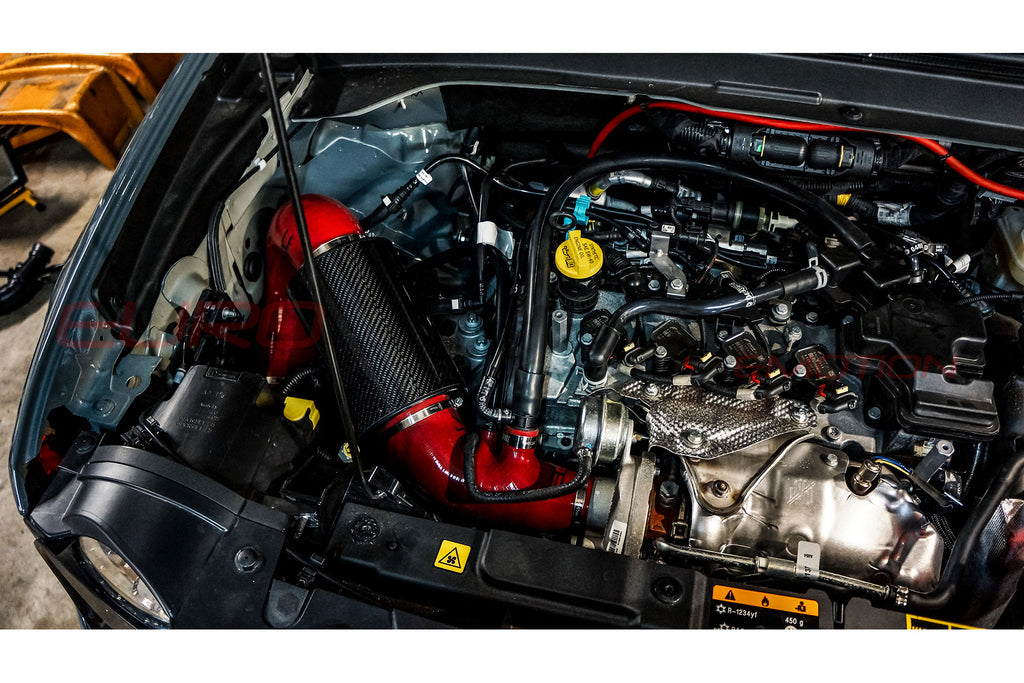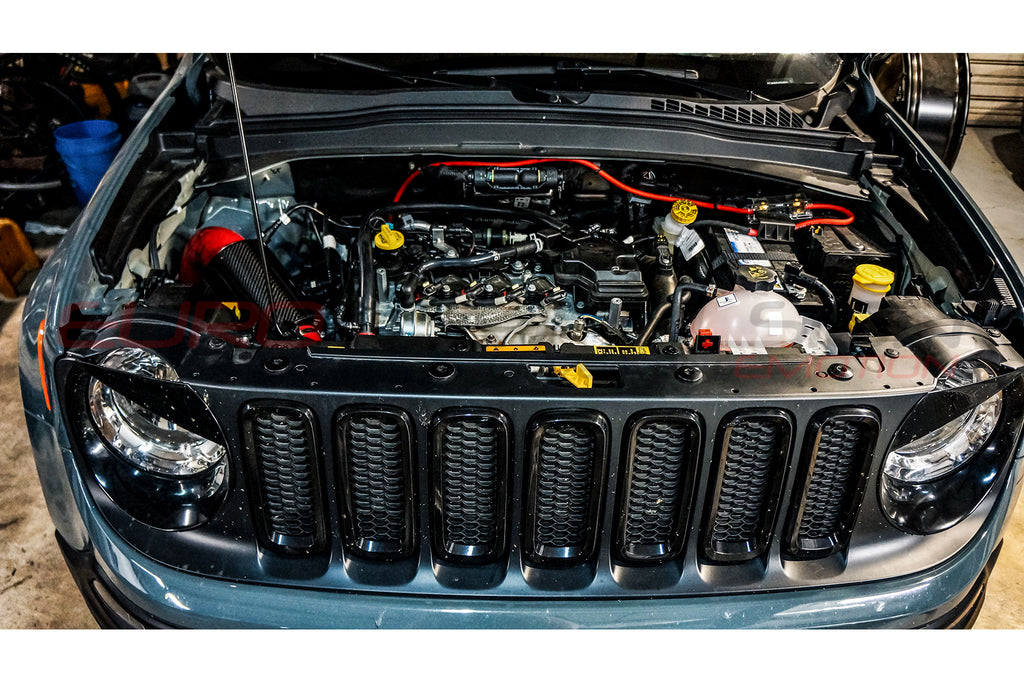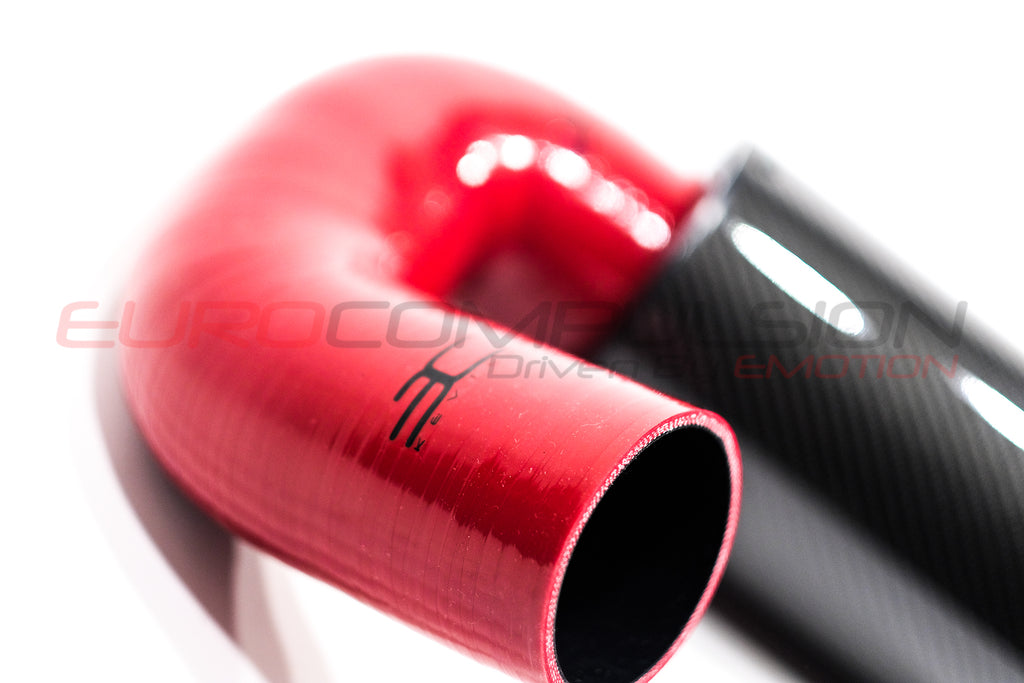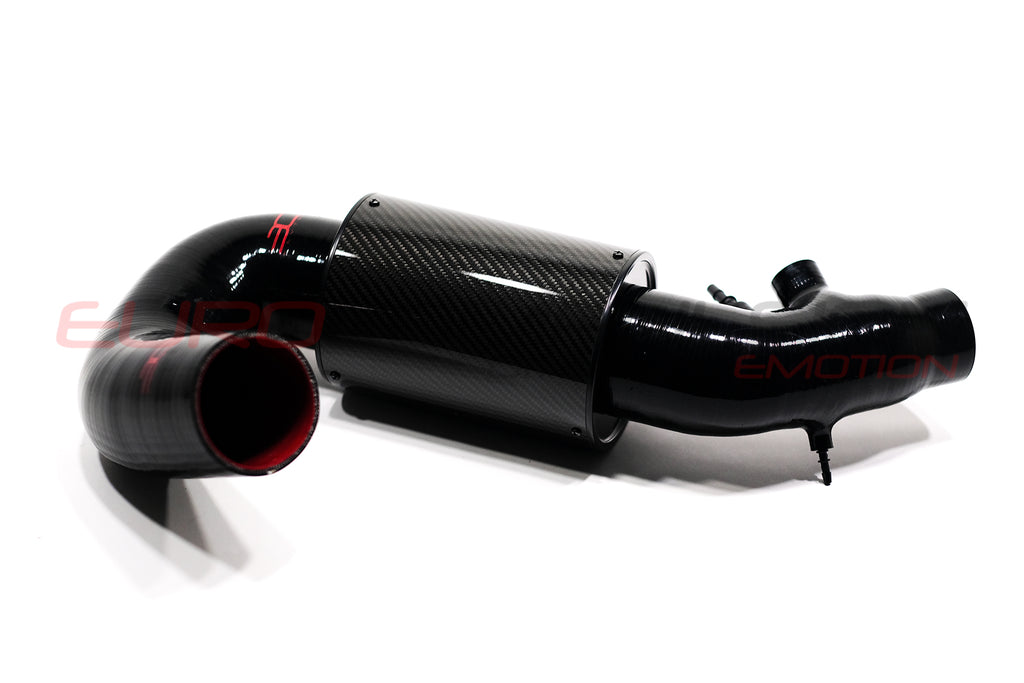 JEEP RENEGADE V4 AIR INDUCTION KIT
 EUROCOMPULSION® is pleased to present the JEEP Renegade V4 Air induction Kit for the 1.4L Jeep renegade. The V4 Induction Kit replaces the factory Plastic Intake hose with premium KEVTEK European 5ply Silicone reinforced with Kevlar Aramid. The smoothed interior walls and extremely low thermal conductivity of our silicone will provide cooler and denser air to the turbo inlet increasing engine efficiency and power output.
 The V4 Intake system is a true cold air intake system capturing all of the cold air from the exterior of the vehicle and at speed is a true Ram-air system. This ram-air system significantly increases air density/pressure at the turbo inlet. This results in increased efficiency and of course more power. This is perfectly paired and designed with our Euro+Drive® System in mind. 
FEATURES:
Premium Kevtec 5ply Silicone
Significantly Increased Power Output
Significantly Reduced Air Intake Temperatures
Significantly Increased Air Density at the turbo Inlet
Simple Installation
Increased Aesthetics

Closed Intake System
True Cold Air Intake System
True Ram-Air System
Utilizes our CF Canister Dry Element Filter
Include all necessary hardware
Direct Plug & Play Vacuum Connections
Includes Ejector/Venturi Port
TECHNICAL INFO: Coming Soon
INSTALLATION INSTRUCTIONS: HERE
APPLICATIONS: (ALL) JEEP RENEGADE 1.4L