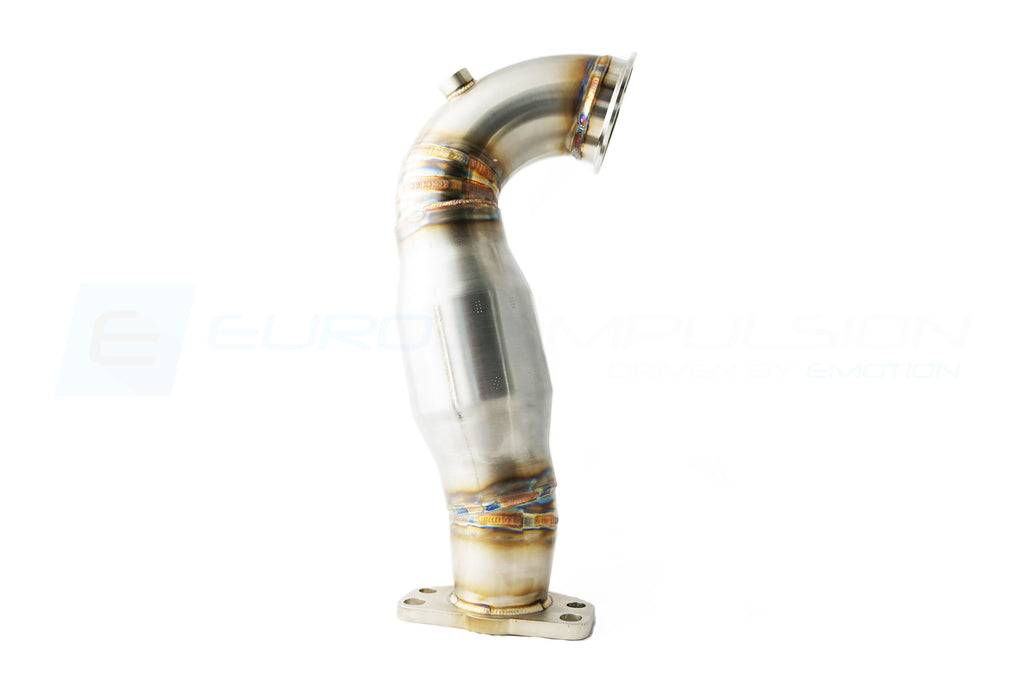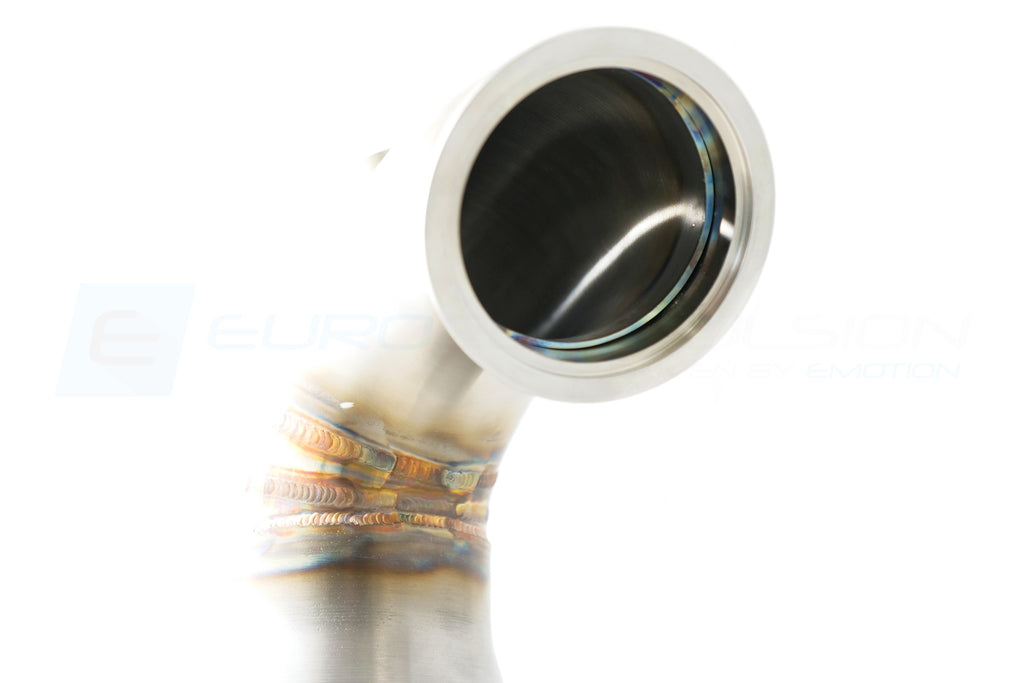 HI-FLOW CATTED DOWNPIPE (1.4L MULTIAIR TURBO)
The EUROCOMPULSION HI FLOW CATTED DOWNPIPE is a full 3" Stainless steel downpipe for the 1.4L Multiair Turbo engine (fitting multiple vehicles). Tapered 2.5" end made to fit the stock exhaust almost all catback exhaust systems.
This downpipe was designed and fabricated in-house by EUROCOMPULSION and made in the USA. This downpipe is Emissions legal, and made with emissions certified catalytic material. 
Rather than the standard ceramic internals, our downpipe is made with metallic substrate, improving exhaust gas filtration, more efficient warm up temperatures, and better flow/velocity through the catalyst for increased performance, all the while being emissions testing legal. 
Made of high-quality stainless steel, this downpipe will improve response, boost sustain, and increased performance. 

This downpipe has been tested in-house on both a stock 500 Abarth, as well as our 1446+ big turbo Abarth (and is compatible with Phase 2 and Phase 3 EURO+DRIVE tuning).
Includes high quality nuts/studs, and flange gasket for installation.
FEATURES:
High-Quality Stainless Steel
High Flow catalytic material
Metallic substrate, Emissions Legal and Certified Material
Fitment for many Catback exhaust systems
Increased response and performance
Designed, Handcrafted, and manufactured in the USA
O2 Sensor Bung Adjustment, Wiring does not fray or rub on intake pieces

Includes high quality nuts/studs, and flange gasket for installation.
APPLICATIONS:
All 1.4L Multiair Turbo Vehicles (except the 124 Spider/Abarth)
SOUND CLIP (very similar to the ATP Unit(Discontinued) below):
 INSTALLATION: