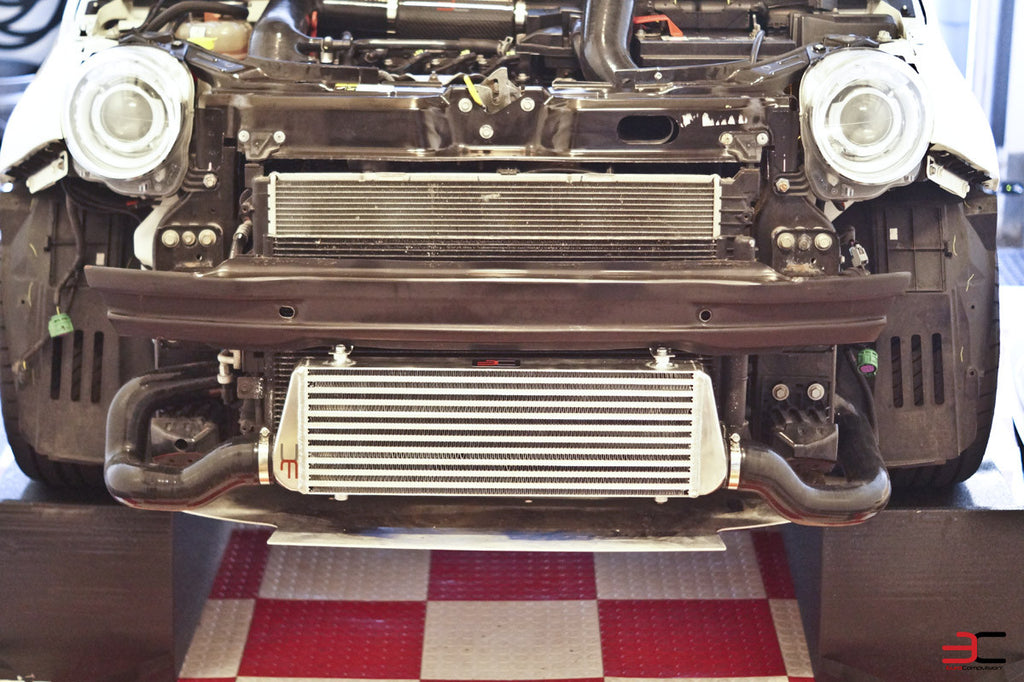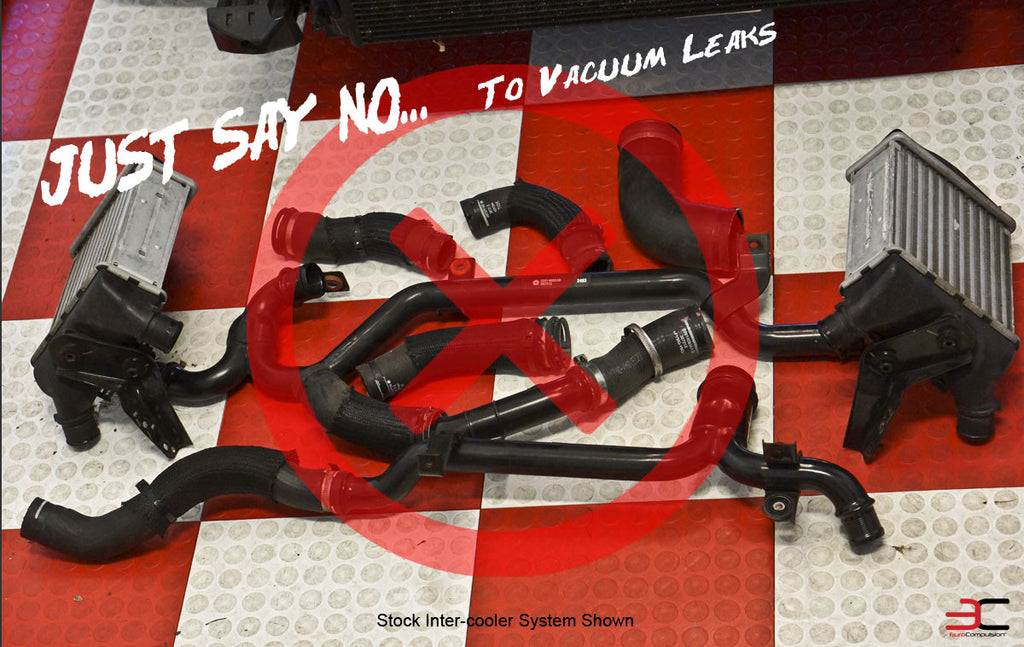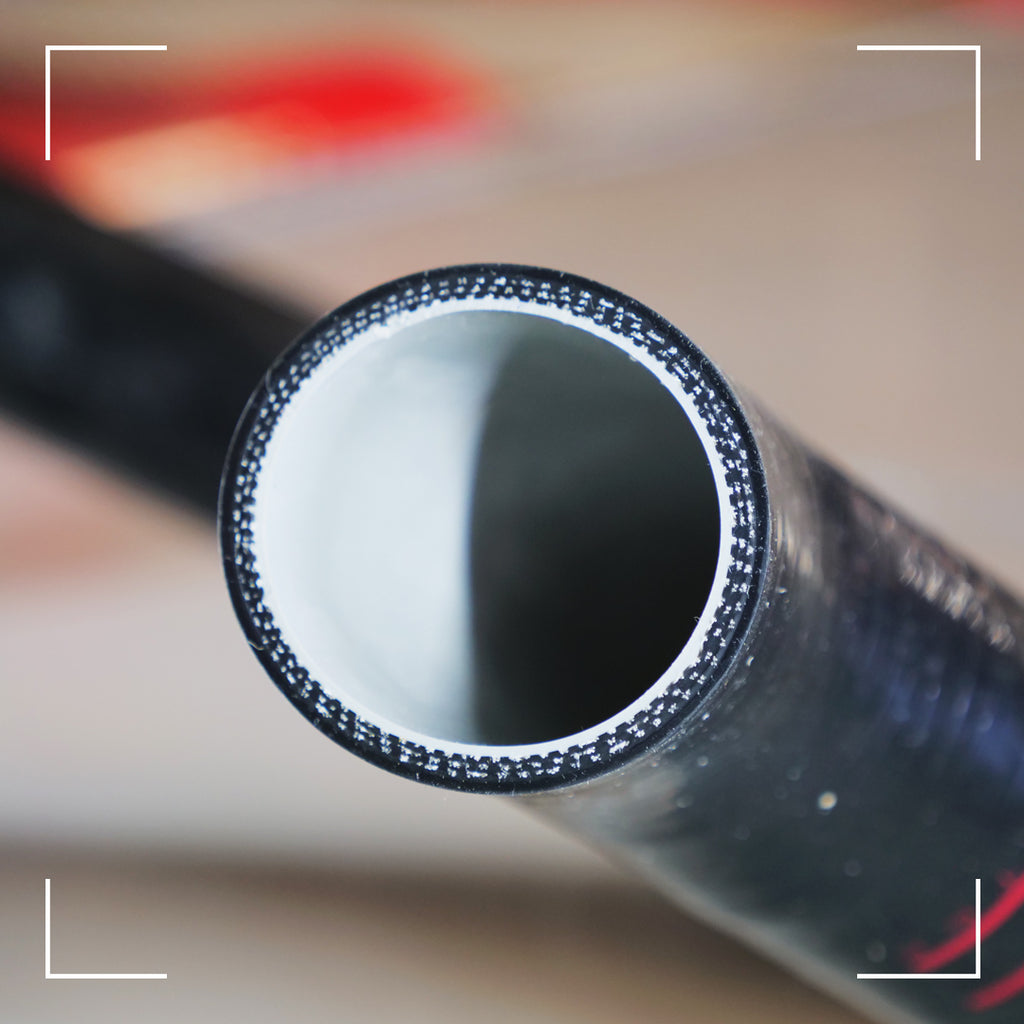 INTER-COOLER SILICONE HOSE UPGRADE (500 ABARTH/500T)
EUROCOMPULSION FRONT MOUNT INTER-COOLER SILICONE HOSE KIT for the Fiat 500 Abarth and Fiat 500T features heavy duty 5 ply silicone that can withstand in excess of 85+Psi and temperatures of 600+ degrees. Our Silicone piping runs a single uninterrupted line from the turbo to the inter-cooler and a single uninterrupted line from the inter-cooler to the charge pipe reducing possible leak points/connection points from 12 down to 4. Includes hot side and cold side piping with clamps, user responsible for inter-cooler and brackets. Designed for use with Manual and Automatic vehicles. 

Turbo-side hose is now coated and lined with a high temperature, oil/chemical resistant layer to prevent oil residue from breaking down silicone resiliency. 
INTER-COOLER SILICONE HOSE KIT FEATURES:
Reduced and simplified Hose system 
(4) Connection points VS (12) Factory Connection Points
Zero Drilling Installation
Replaces ENTIRE inter-cooler system, no stock hoses used!
Reduced Pressure drop/Increase in Cooling efficiency
Minimize and eliminate boost leaks/vacuum issues
European Manufactured 5ply Kevlar Reinforced Silicone
Silicone Hoses now incorporate our Kevtek technology
Automatic/Manual Vehicles Supported
For Inter-coolers with an Inlet/Outlet Dia. 2.5"
Automatic Vehicles now supported
User responsible for intercooler
Includes (2) Kevlar Reinforced Silicone Hoses and (4) SS Clamps
 INSTRUCTIONS: HERE
 TECHNICAL INFO: HERE