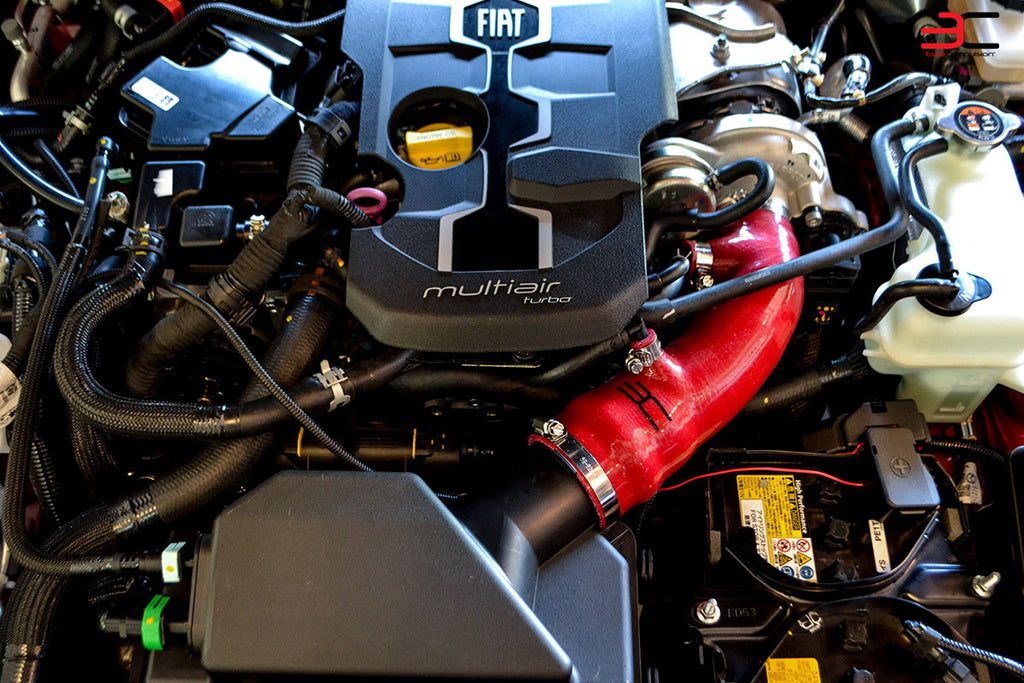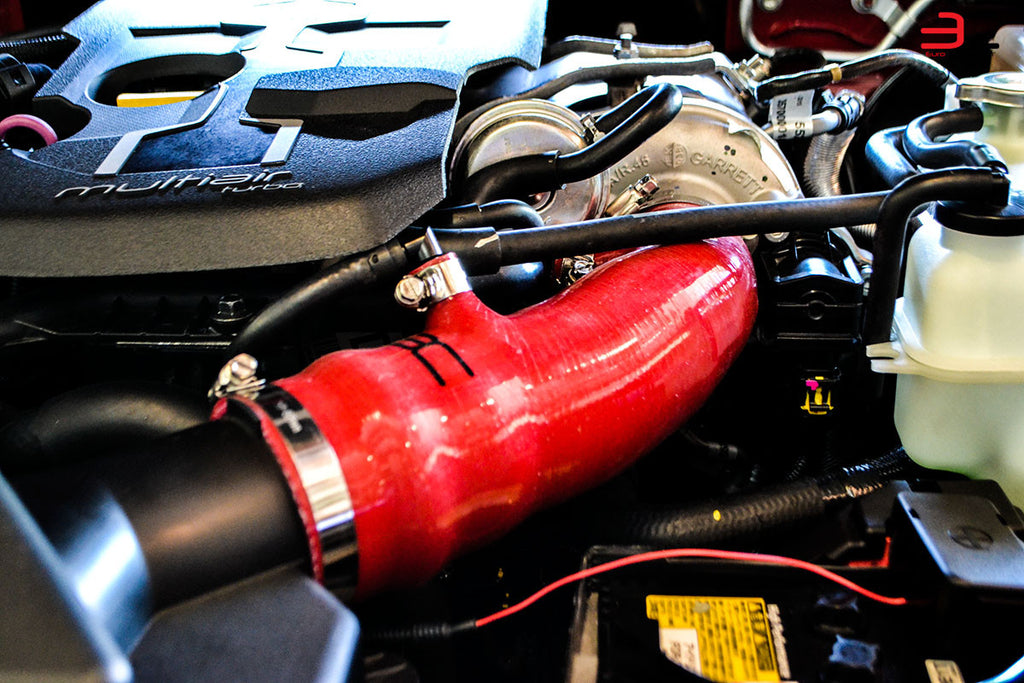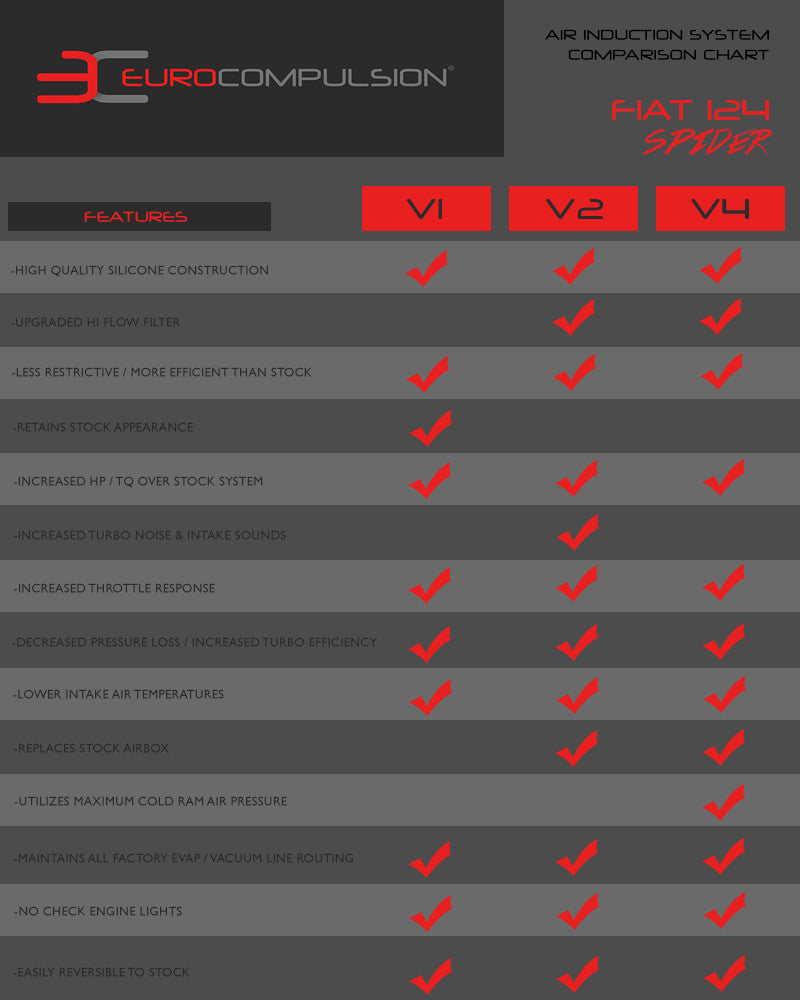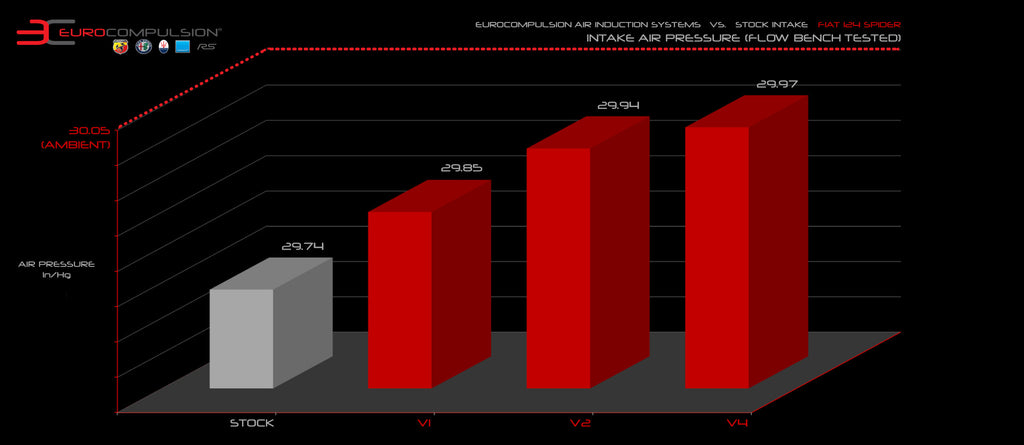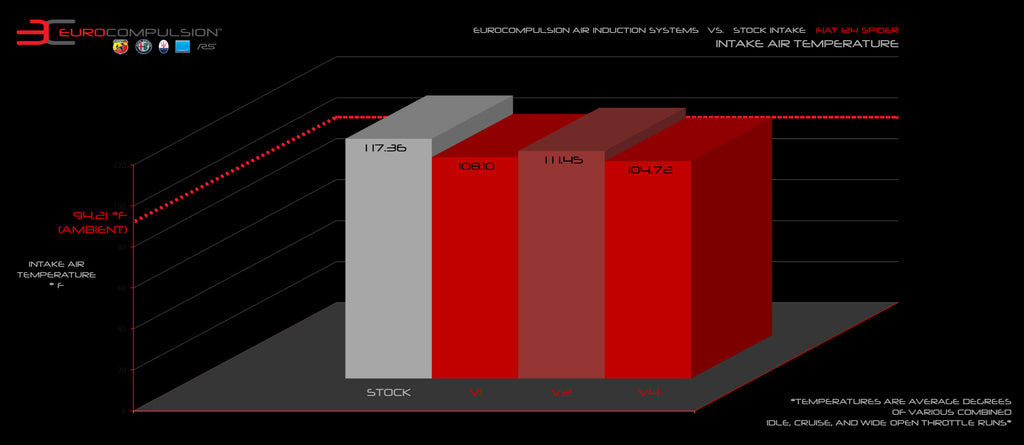 FIAT 124 SPIDER/ABARTH V1 AIR INDUCTION KIT
EUROCOMPULSION® is pleased to present the FIAT 124 SPIDER V1 Air induction Kit (Intake) for the FIAT 124 SPIDER and FIAT 124 ABARTH.
The V1 Induction Kit replaces the factory Plastic Intake hose with premium European 5ply Silicone. The smoothed interior walls and extremely low thermal conductivity of our silicone will provide cooler and denser air to the turbo inlet increasing engine efficiency and power output.
This as well as our other available Intakes are perfectly paired and designed with our  EURO+DRIVE® System in mind.
Available with optional AFE Pro5R Drop-In Filter Element (Oil), or the AFE PRO DRY S Drop-In Filter.
FEATURES:
Increased Power Output
Reduced Air Intake Temperatures
Increased Air Density at the turbo Inlet
Easy Installation
Will NOT trigger Check Engine Lights (P1CEA Codes)
Increased Aesthetics
Can Include AFE Pro5R Filter
Retains Factory Air-Box
APPLICATIONS:
FIAT 124 ABARTH
FIAT 124 SPIDER
TECHNICAL INFO: HERE
FILTER INFO: HERE
INSTALLATION INSTRUCTIONS: HERE