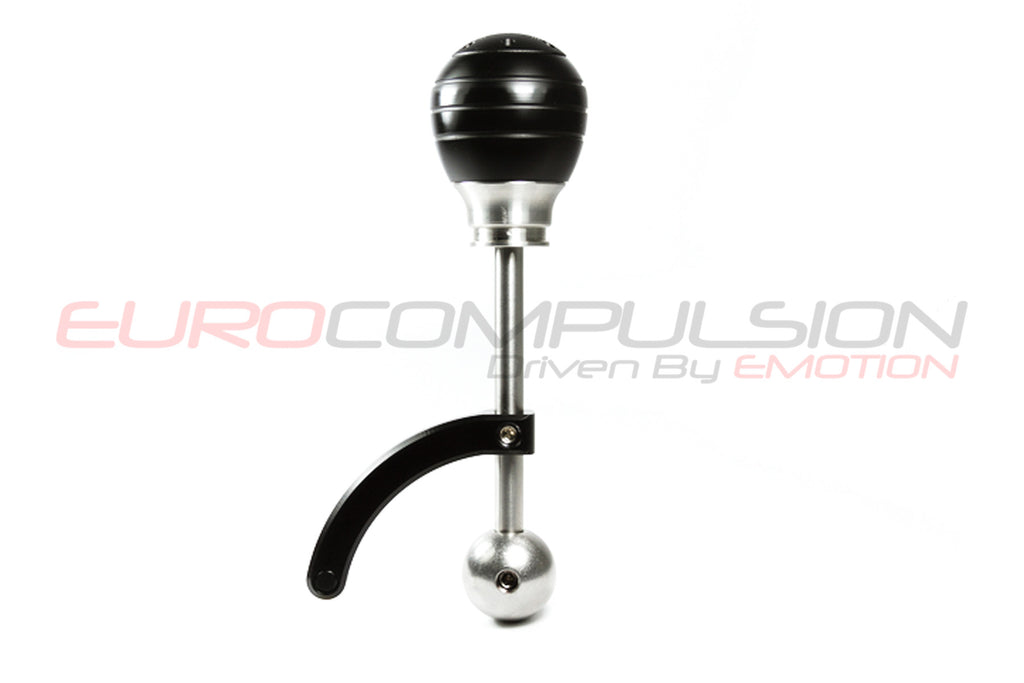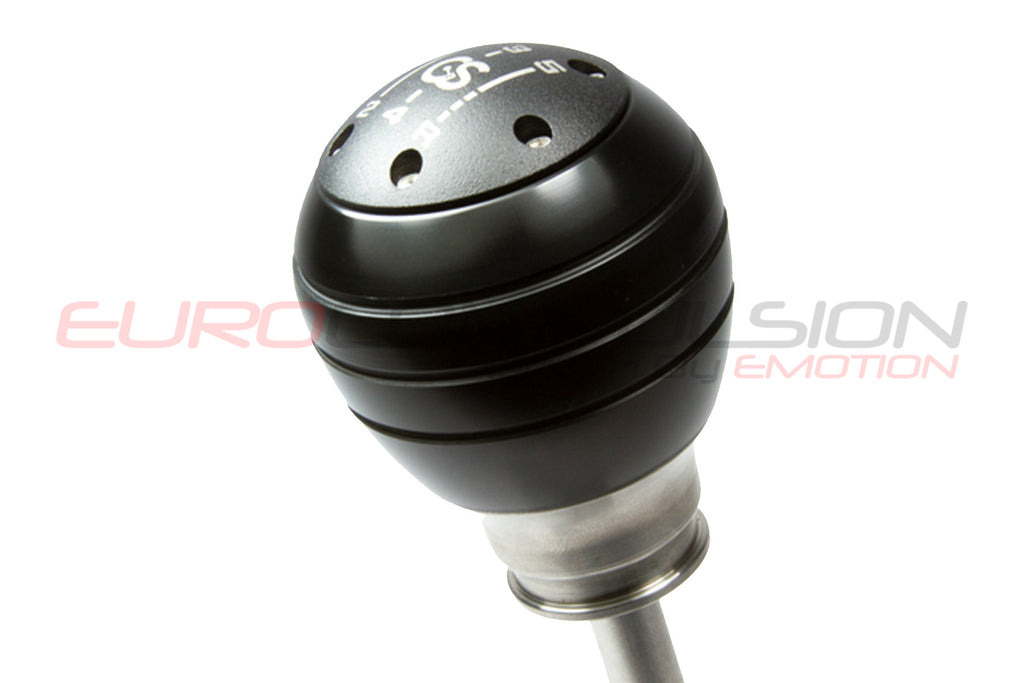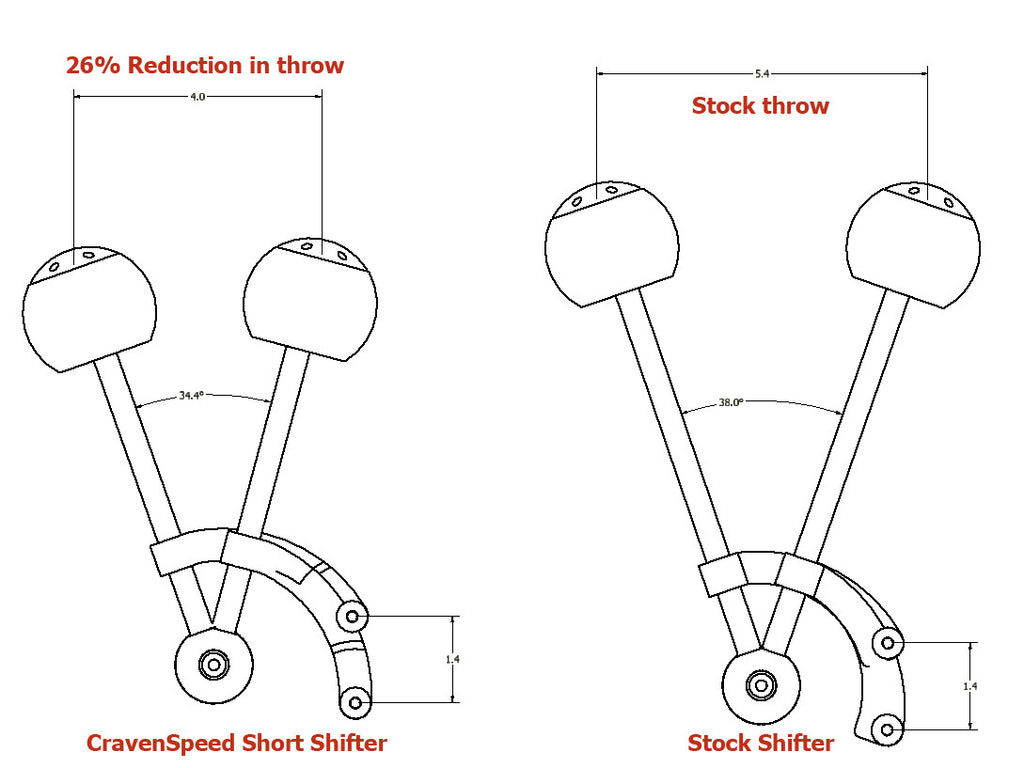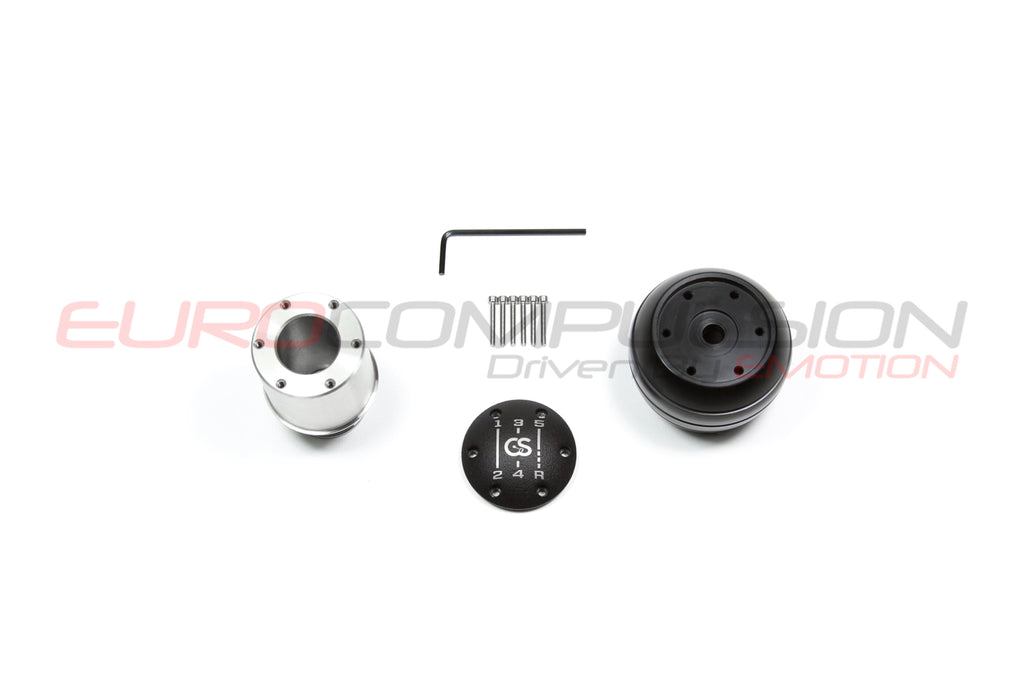 CRAVENSPEED SHORT SHIFTER & SHIFT KNOB COMBO (FIAT 500 ABARTH/500T/FIAT 500)
 Designed to enhance the driving experience, this shifter will shorten the throw on your FIAT 500 Abarth and change the way you feel about shifting. Every shift will feel more precise, and provide the positive feedback you were looking for when you bought a manual. It offers a 26% reduction in throw over the stock shifter which means quicker shifts, and more time sending power to the ground. Each kit is made in the USA from the highest quality materials we can find.
 Included with the shifter is our 3-piece weighted shift knob. To maximize results, we wanted to be sure we addressed the entire shifting mechanism between your hand and the shifter linkage. The knob has an acetal outer sleeve to save your hand from extreme climates, and a heavy stainless steel core to help smooth out your shifts. This shifter was designed to fit the Fiat 500 Abarth and Turbo models. 
THIS SHIFTER IS PERFECT FOR YOU IF:
Feel like the stock FIAT unit is a just a bit sloppy

Do not like the Plastic Chromed reverse pull

Want to be able to shift a little faster

Want to buy a USA made product for your Italian Car

Includes short shifter assembly

Includes New designed Shift Knob in Black w/ 5 Speed shift pattern
APPLICATIONS:
Fiat 500 Abarth (ALL)
Fiat 500T (ALL)
INSTALLATION INSTRUCTIONS: HERE