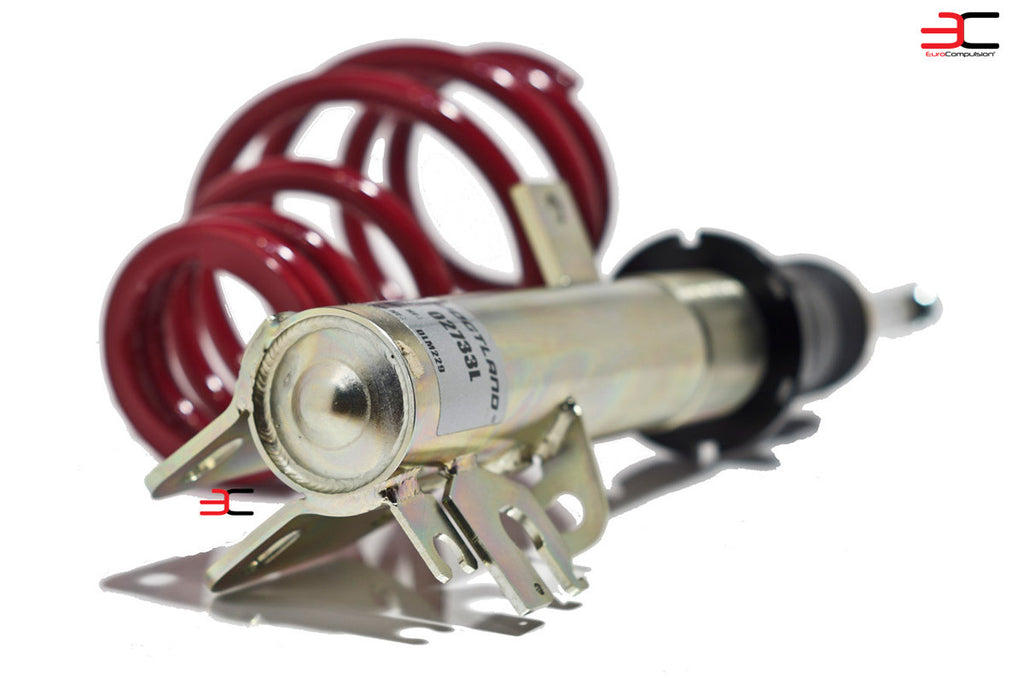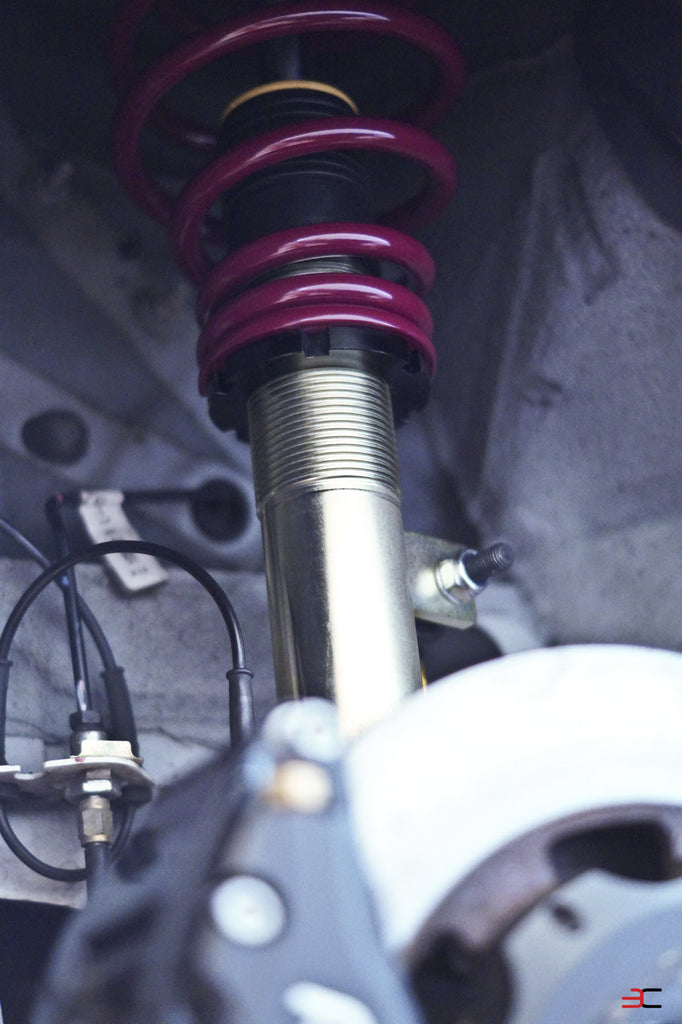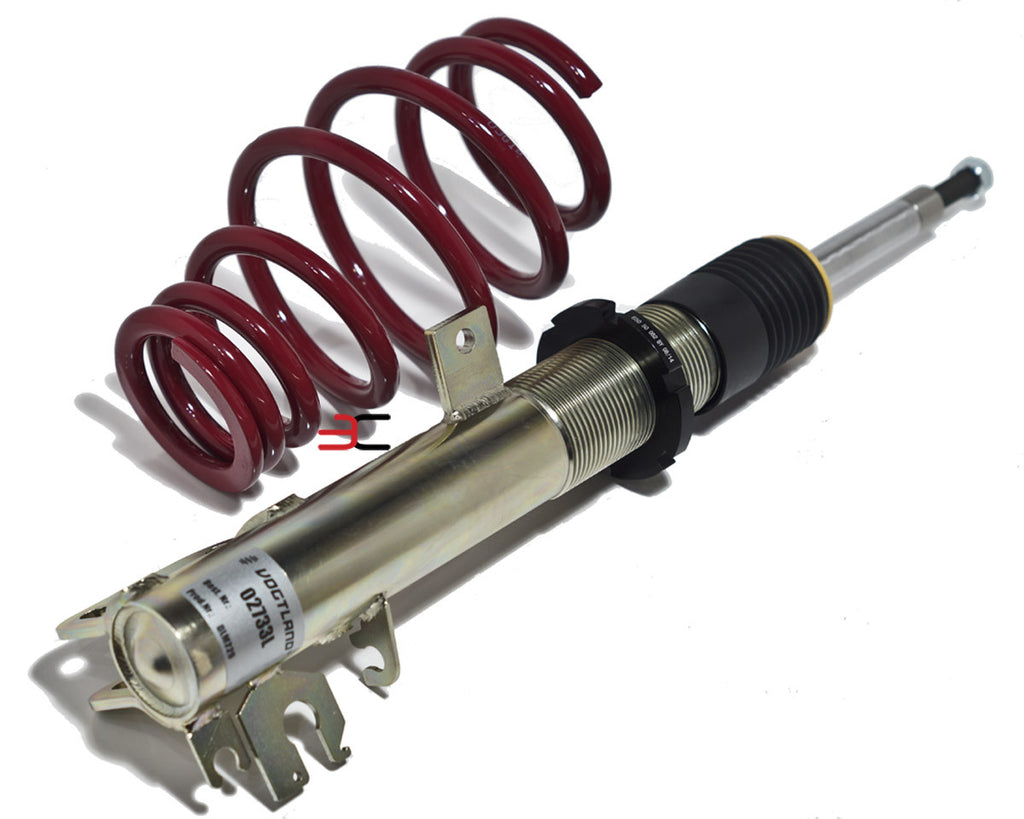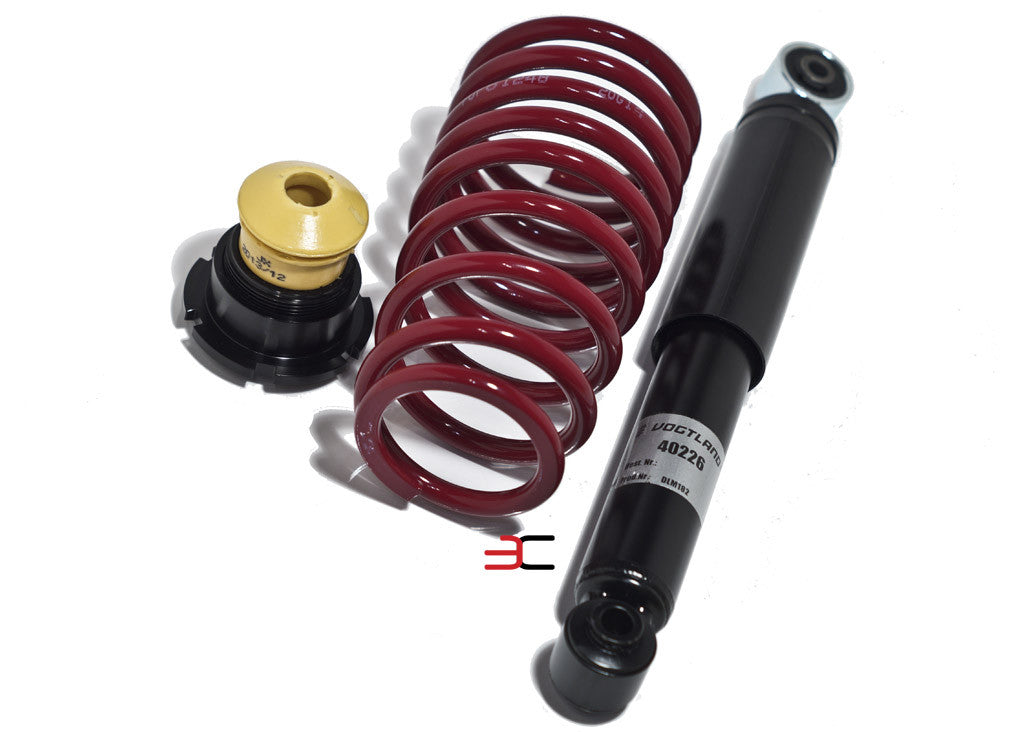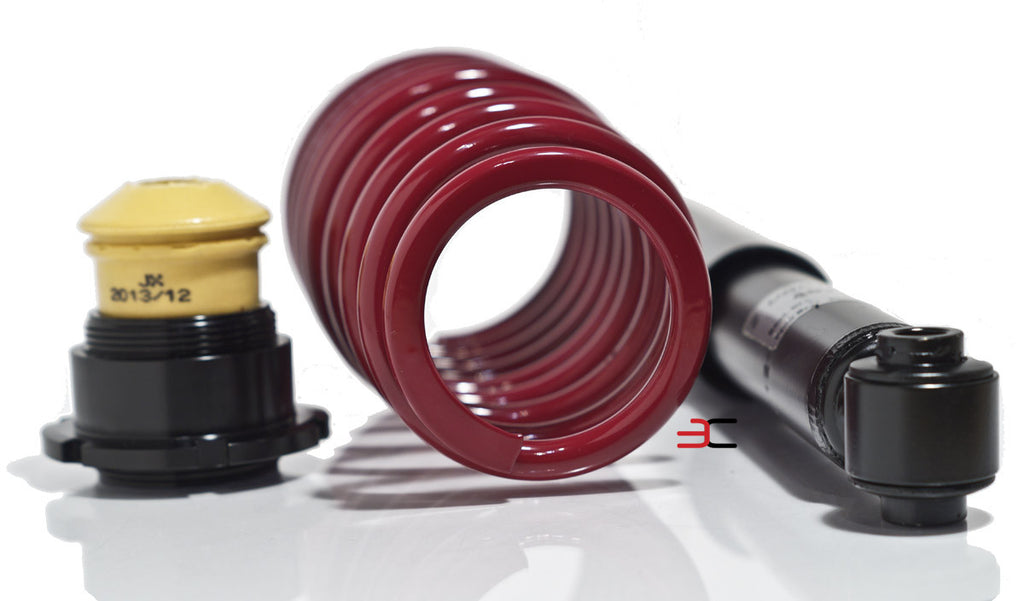 VOGTLAND COIL-OVER SYSTEM
 The coil-over suspension provides individual lowering with a sportive damper characteristic. Equipped with compression and rebound characteristics suitable for the track, yet comfortable enough for the street, the twin-tube dampers are designed to control the high spring forces and ensure that the sprung and un-sprung mass of the vehicle is properly controlled. The sportive and comfortable setting allows a top road-handling and excellent ride quality. Currently installed on our Abarth and we have noticed increased comfort and ride dynamics over previous coil-overs we have tested. We Adore them!

LOWERING RATE:
F:30-60mm R:10-40mm (.3-2.4") (Front Camber adjustable)
FEATURES:
Ride height Adjustable
High level of comfort for Street Applications
High level of compliance over poor road conditions (for a coil-over system)
Extremely good Budget Coil-Over system
APPLICATIONS:
FIAT 500 (312) ABARTH, 500T, 500 N/A (ALL YEARS)
*We Recommend changing Strut Mounts when changing out suspension systems to avoid failure/warping of previous mounts.