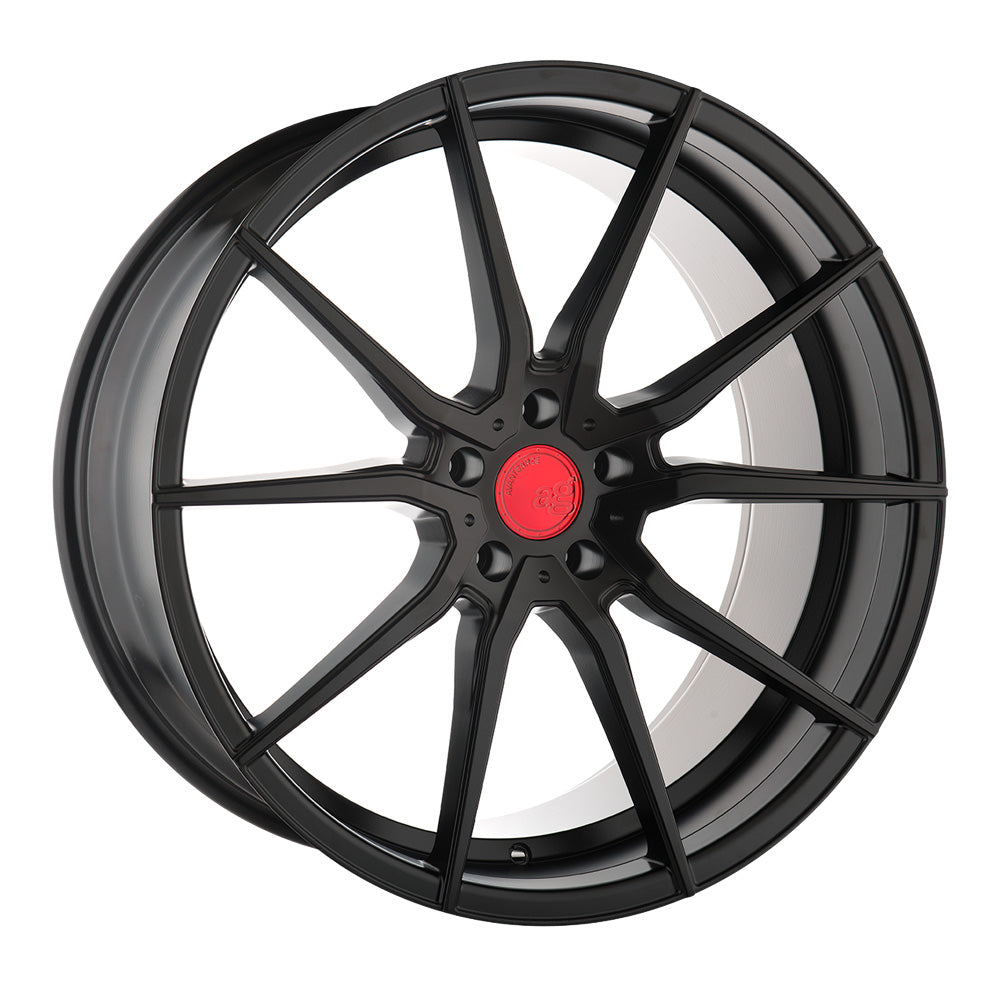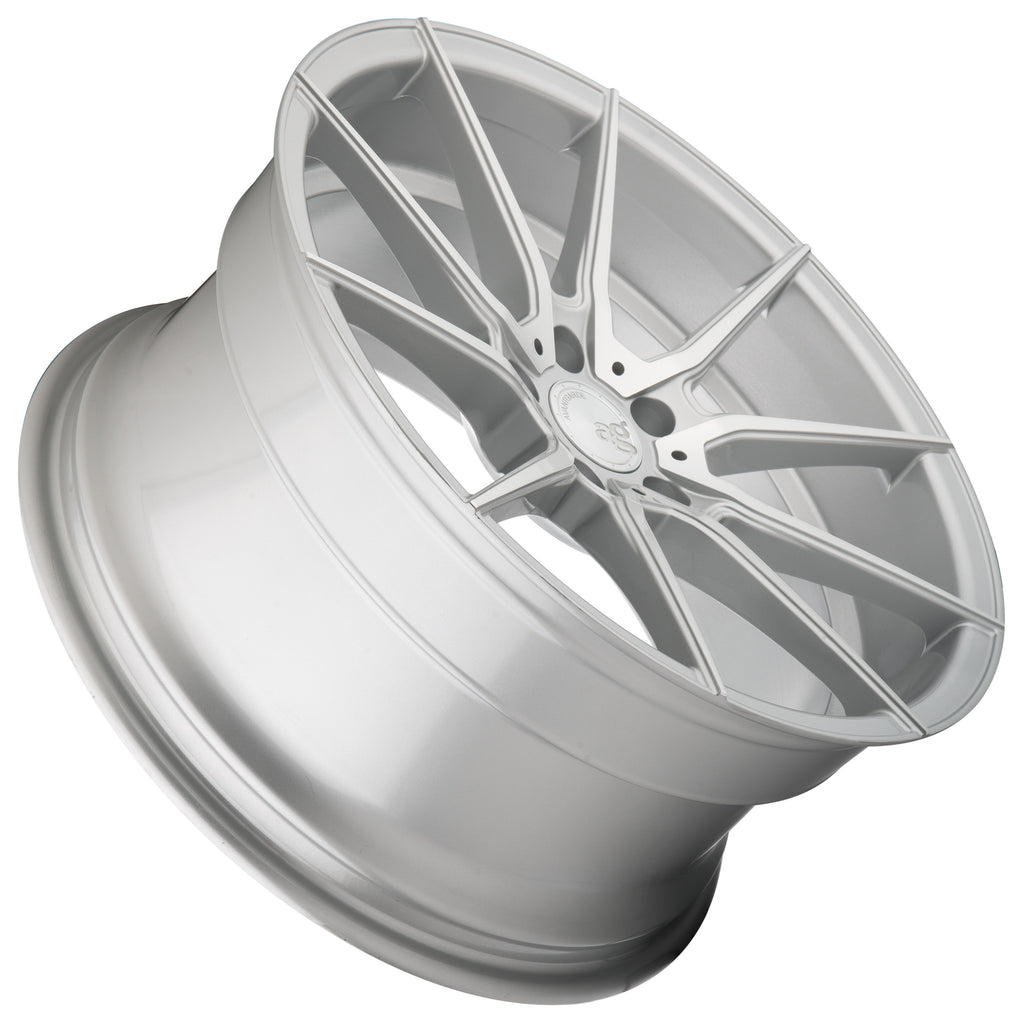 M652 ROTARY FORGED WHEELS (ALFA ROMEO GIULIA 2.0L & 2.9L QV)
 AG's newest Advanced Rim Technology (A.R.T) combines monoblock cast wheel technology with a spin forming technology to drastically improve the material property and strength of our wheels.
 The A.R.T process impacts the micro structure of aluminum by utilizing three hydraulic rollers to apply pressure to form the inner rim area. The rollers move down the barrel applying pressure to compress, stretch, and form the entire wheel barrel producing optimal weight savings while improving material strength. This process actually alters the grain of the aluminum to produce a wheel barrel that is significantly lighter with enhanced strength comparable to fully forged wheels
A.R.T helps reduce the weight up to 25% when compared to a standard cast wheel through this finer and more even aluminum structure. M652 weights for 19" sizes start at 22 lbs/wheel.
INCLUDES:
COLORS / FINISHES / OPTIONS:
Machined silver or Black for standard color 
Level 1 colors are additional $300 per set
Level 3 colors are an additional $800 per set 
Finishes available: Gloss, Matte, Polished, Brushed
Some finishes may be limited to Level 3 colors only
Custom colored wheel caps, etc also available
LIST OF CUSTOM FINISHES : https://www.avantgardewheels.com/wheel-finishes/ag-art-wheel-finishes/
SIZING / OFFSET:
All sizing and offset fitment has been customized and verified by Eurocompulsion for the Alfa Romeo Giulia. For questions on sizing, fitment, finishes, or any other customization, please contact Jordan@eurocompulsion.net.